Recherche
Fermer
christian berst
art brut
Fils de cordonnier, Gaston Chaissac, lui-même artisan, est encouragé à dessiner par le peintre abstrait Otto Freundlich, son voisin d'immeuble. Il invente très rapidement un alphabet pictural qu'il va faire évoluer tout au long de sa vie. Conjointement à la peinture, il développe une œuvre épistolaire : des milliers de lettres envoyées pendant plus de vingt ans, qui vont lui permettre de tisser des liens avec un grand nombre de ses contemporains : artistes, écrivains, journalistes et critiques d'art.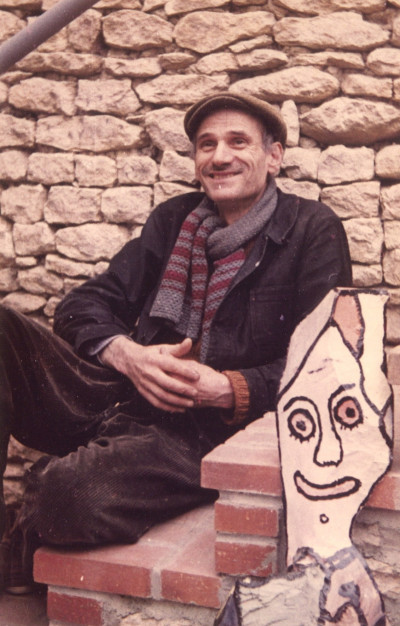 Jean Dubuffet acquière plusieurs de ses œuvres et l'expose dès 1948 avec les autres créateurs du Foyer de l'art brut, qui deviendra la Compagnie de l'art brut, puis la Collection de l'art brut. Tandis que Chaissac deviendra une figure majeure de l'art contemporain, Dubuffet, après moult hésitations, finira par le classer dans sa « collection annexe » en 1982.
Catalogue
Do the write thing
read between the lines #3
Préface : Jean-Marie Gallais
Avant-propos : Christian Berst
Publié à l'occasion de l'exposition do the write thing : read between the lines #3, du 2 avril au 15 mai 2022.
Ce catalogue sera disponible à la galerie et en ligne dès le 26 avril 2022.
the Albertina Museum
Autriche