Search
Close
christian berst
art brut
Independent Art Fair
Misleidys Castillo Pedroso
Event

From March 5 to 8, 2020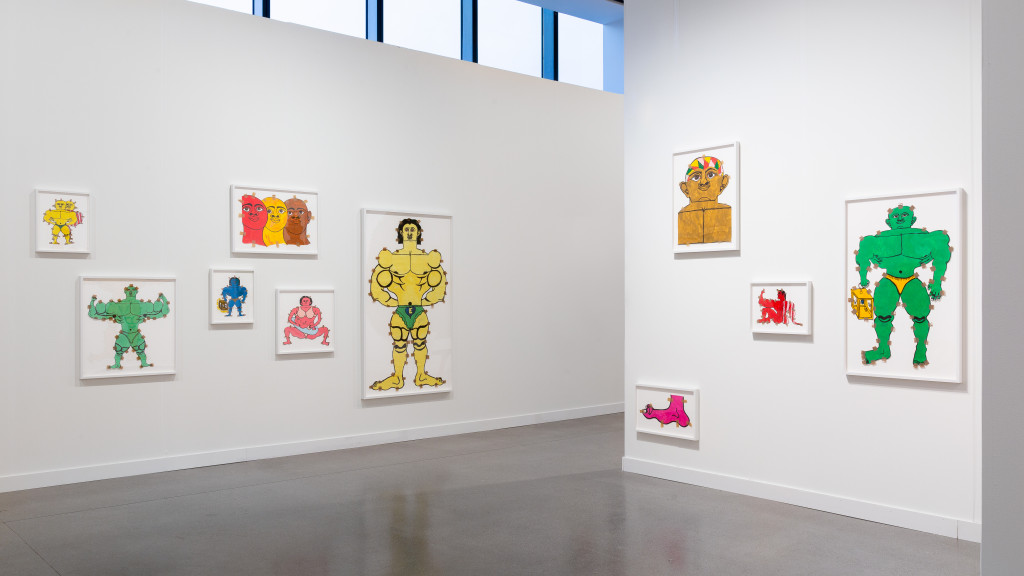 Parker Gallery (Los Angeles) presents twenty works by Misleidys Castillo Pedroso at the Independent Art Fair New York.
Conceived and initiated in 2009 with a consortium of like-minded commercial and non-profit galleries, this hybrid art fair will gather more than 60 international exhibitors this year.
This Cuban artist has no other means of expression than that of her creation. The walls of her home, where she lives with her mother, are covered with drawings of bodybuilders, brown tape scattered along the outlines. A true community of men, women, hermaphrodites and wildlife, Misleidys has built her sociality through her work. Discovered by the gallery in 2014, she has been featured in more than 10 international exhibitions since 2018, including New Images of Man in Los Angeles, Flying High in Vienna, and Independent in New York. Acclaimed by Matthew Higgs and Karen Wong (New Museum, NYC), the artist has been the subject of recent reviews in the New York Times and Art in America.
Misleidys Castillo Pedroso