Search
Close
christian berst
art brut
Event

From October 8 to 18, 2020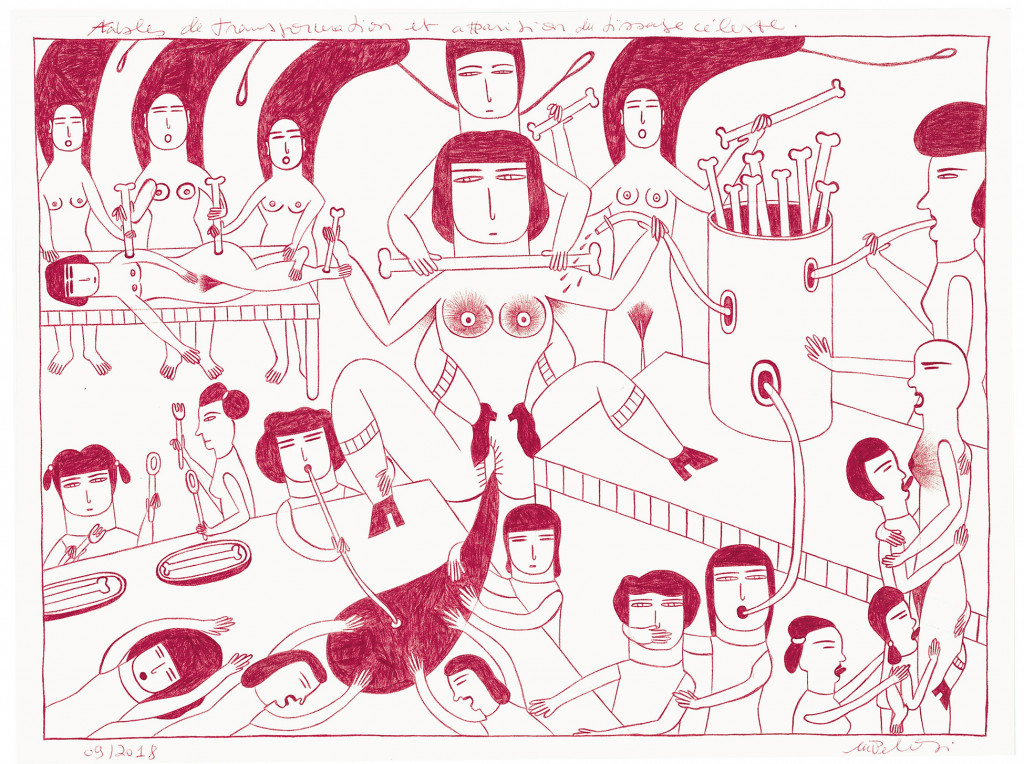 The gallery lends a work by Marilena Pelosi on the occasion of the exhibition Amours II, act two.
From October 8th to 18th, 2020, the Héloïse gallery will present the works of some thirty artists selected by curator Laurent Quenehen.
Will be exhibited : Marilena Pelosi, Ana Apostolska, Clément Balcon, Néel Beausonge, Boris du Boullay, Nancy Caramello Cyneye, Fabrice Cazenave, Gokce Celikel, Anne Cindric, Guillaume Dimanche, Harold Denneulin, Dominique Forest, Raziye Ghadimi, Lise Grosperrin, Agathe Herry, Emmanuelle Hiron, Katia Kameneva, Cendres Lavy, Frédérique Léglise, Nils L.L., Laurent Mareschal, Connie Martin, Marc Molk, Julie Navarro, Sarah Navasse, Demetra Nikolopoulou, Tami Notsani, Eric Poupy, Jérôme Rappanello, Sarah Roshem, Spé, Anne-Marie Toffolo, Sandra Vanbremeersch, Jojo Wang, Dominique Weill.
At a very young age, Marilena Pelosi began to make drawings in which exuberant Catholicism and feverish Macumba, from her native Brazil, swirled to the point of delirium. The reminiscence of trance, eucharistic processions and carnivals are inextricably combined with much more intimate evocations. Now living in Normandy, she continues these same disturbing drawings, made with ballpoint pens, in which doll-women are both executioners and victims. Entering the BIC collection (France) in 2019, she is represented in major collections, including those of Hannah Rieger (Austria), Amr Shaker (Switzerland), and Dino Menozzi (Italy).