Search
Close
christian berst
art brut
Event

From June 9 to 12, 2022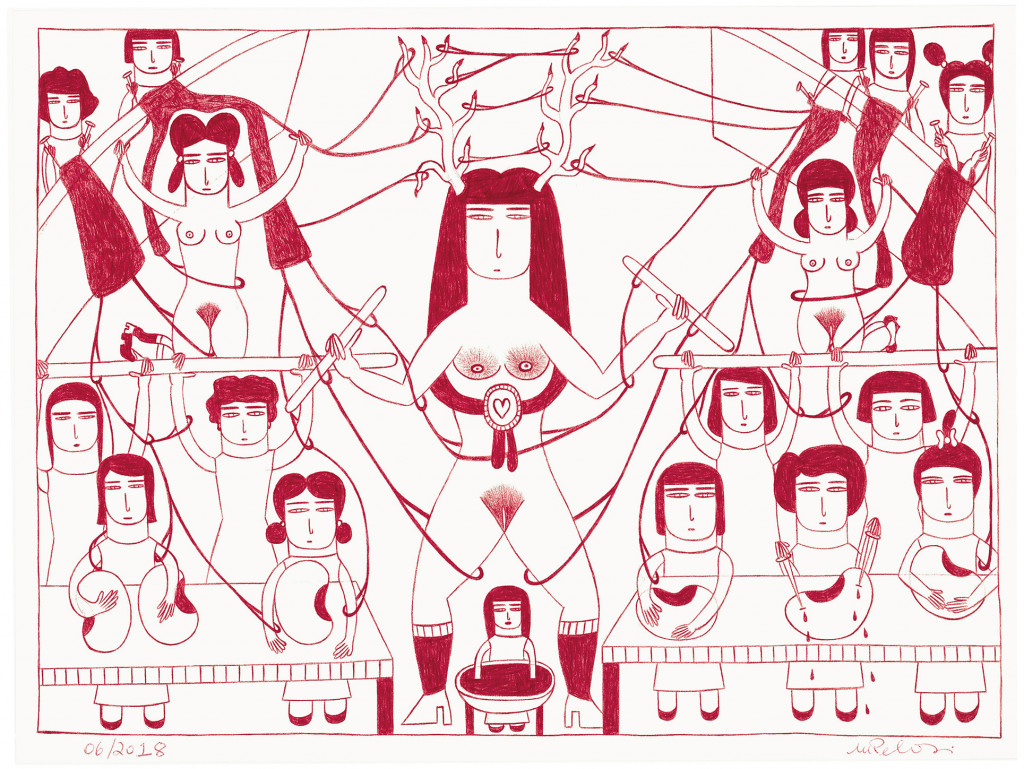 Artworks by Marilena Pelosi and Misleidys Castillo Pedroso will be exhibited at Salo X.
The tenth edition of the Salon du dessin érotique will be held in the 20th arrondissement of Paris and will present more than a hundred works. Curated by Laurent Quénéhen.
From June 9 to 12 from 11 am to 8 pm.
Free admission. Reserved for people over 15 years old.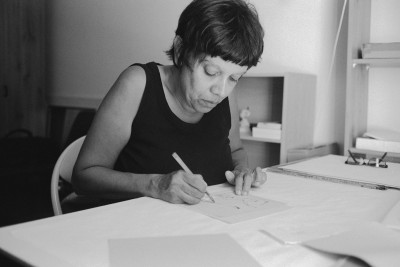 Marilena Pelosi
At a very young age, Marilena Pelosi began to make drawings in which exuberant Catholicism and feverish Macumba, from her native Brazil, swirled to the point of delirium. The reminiscence of trance, eucharistic processions and carnivals are inextricably combined with much more intimate evocations. Established in France for several decades, she continues these same troubling drawings, made with ballpoint pens, in which doll-women are both executioners and victims. Now part of the CNAP collection, in 2019 she will join BIC (France), and in 2021 the Musée d'art moderne (Pompidou, France). In 2023, we presented works by Marilena Pelosi at ARCO Madrid.
More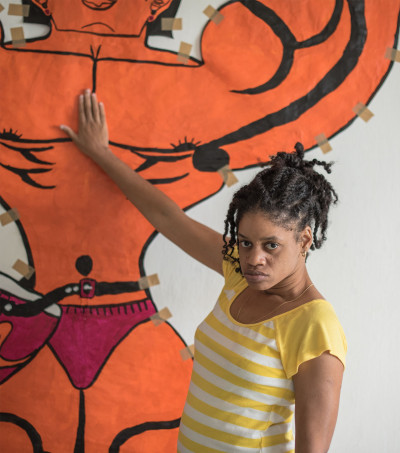 Misleidys Francisca Castillo Pedroso
This Cuban artist has no other means of expression than that of her creation. The walls of her home, where she lives with her mother, are covered with drawings of bodybuilders, brown tape scattered along the outlines. A true community of men, women, hermaphrodites and wildlife, Misleidys has built her sociality through her work. Discovered by the gallery in 2014, she has been featured in more than 10 international exhibitions since 2018, including New Images of Man in Los Angeles, Flying High in Vienna, and Independent in New York. Acclaimed by Matthew Higgs and Karen Wong (New Museum, NYC), the artist has been the subject of recent reviews in the New York Times and Art in America.
A significant number of his works was donated to the Centre Pompidou collection in 2021.
More