Search
Close
christian berst
art brut
Exhibition

From October 8 to November 21, 2019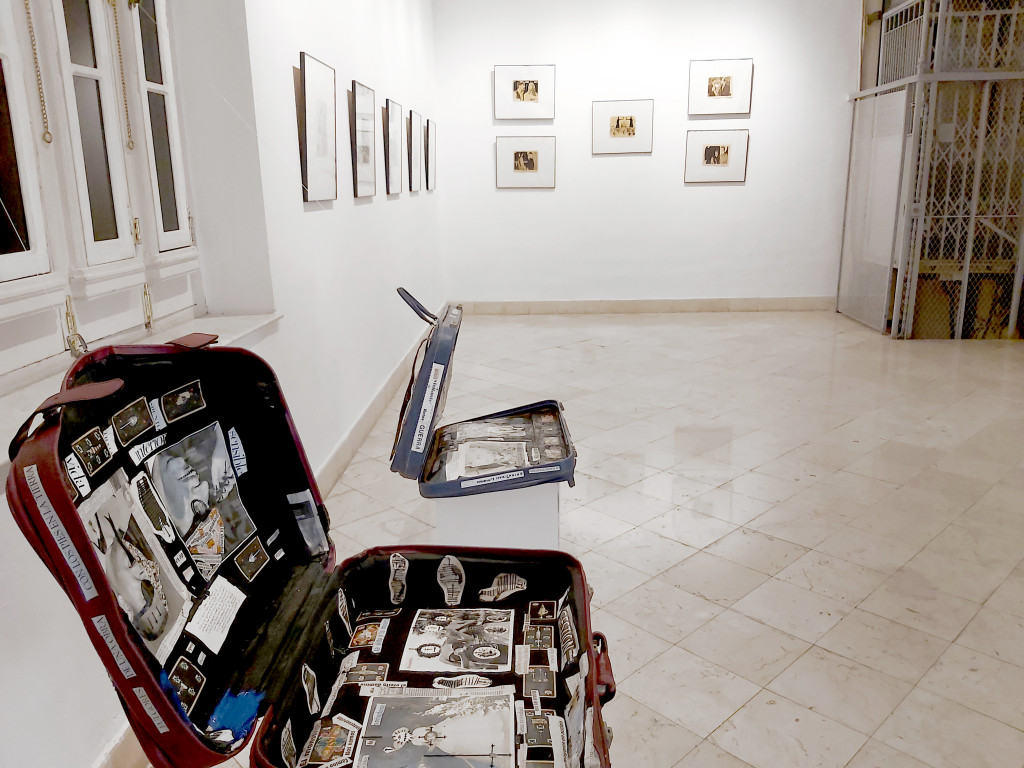 The Alliance française de Cuba, in Havana, asked Christian Berst to curate an exhibition presenting in La Havane two of his major discoveries made there, namely Misleidys Castillo Pedroso and Jorge Hernandez Cadi aka El Buzo.
The opening will be held in the presence of H.E. the Ambassador of France, Mr. Patrice Paoli, and the Director General of the Alliance Française in Cuba, Mr. Marc Sagaert.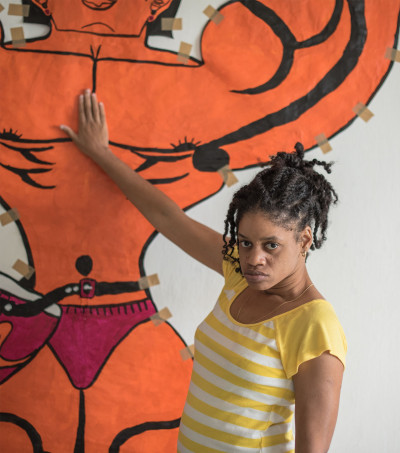 Misleidys Francisca Castillo Pedroso
This Cuban artist has no other means of expression than that of her creation. The walls of her home, where she lives with her mother, are covered with drawings of bodybuilders, brown tape scattered along the outlines. A true community of men, women, hermaphrodites and wildlife, Misleidys has built her sociality through her work. Discovered by the gallery in 2014, she has been featured in more than 10 international exhibitions since 2018, including New Images of Man in Los Angeles, Flying High in Vienna, and Independent in New York. Acclaimed by Matthew Higgs and Karen Wong (New Museum, NYC), the artist has been the subject of recent reviews in the New York Times and Art in America.
More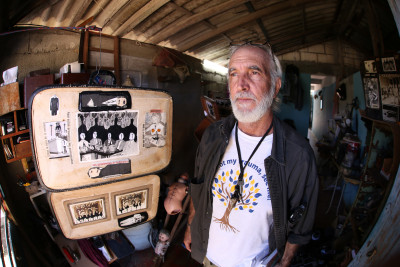 Jorge Alberto Cadi
On the streets of Havana, Jorge Alberto Cadi is known as « El Buzo » - the diver - a man in constant search of material for his works in the city's trash cans and refuse piles. Boltanskian with his use of photography as memorial, Warholian in his stitching of reproduced images, El Buzo seeks to reveal, above all, what these photographs are hiding. Exhibited for the first time in 2019 by the gallery, his work will be introduced to a wider public in the second edition of Photo | Brut, a joint exhibition hosted by the Centrale and Botanique in Brussels in 2022.
More