Search
Close
christian berst
art brut
Salo IV
Erotic Drawings Fair
Event

From April 8 to 10, 2016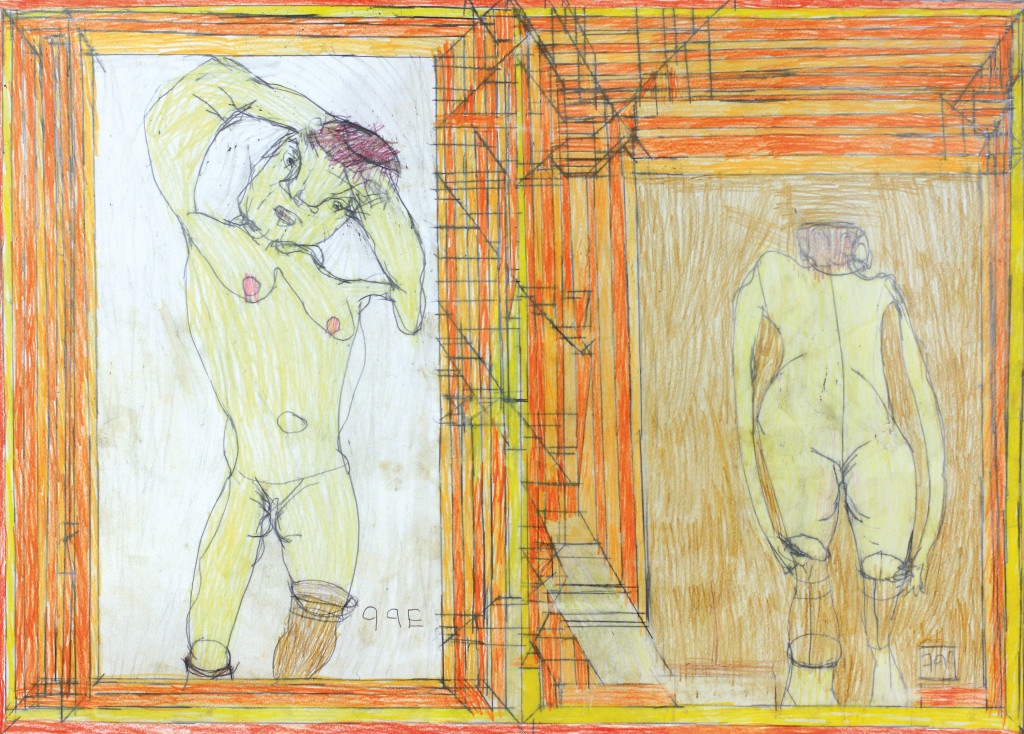 For this 4th Edition of the Erotic Fair, Laurent Quénehen, curator of Salo IV, chosed not only to show a majority of women's pieces, but also to select pieces of Outsider Art. It's for this occasion that the gallery loaned 3 pieces of Josef Hofer and 6 pieces of Marilena Pelosi.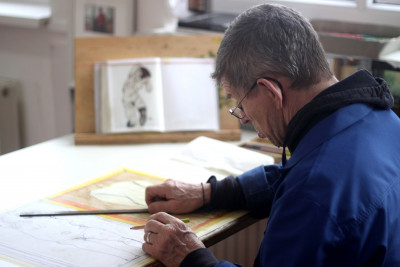 Josef Hofer
Josef Hofer, who has been a resident of an Austrian institution for more than 30 years, does not speak, he draws instead. Tirelessly. In the mirror that he uses and hands us, individuals try to take their rise in the straitjacket of the frame with an eroticized grace, untamed. His productions - to which Michel Thévoz has devoted several essays - depict a founding duality between the body and the psyche. Present in many museum collections, he is also part of great private collections: Antoine de Galbert (France), Amr Shaker (Switzerland) or even of the collection of Arnulf Rainer (Austria), who considers him "the greatest of the brut artists."
More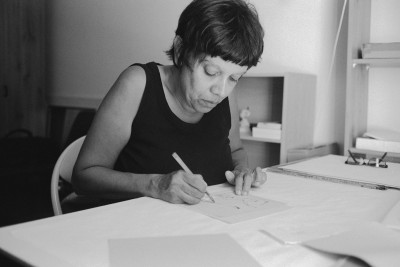 Marilena Pelosi
At a very young age, Marilena Pelosi began to make drawings in which exuberant Catholicism and feverish Macumba, from her native Brazil, swirled to the point of delirium. The reminiscence of trance, eucharistic processions and carnivals are inextricably combined with much more intimate evocations. Now living in Normandy, she continues these same disturbing drawings, made with ballpoint pens, in which doll-women are both executioners and victims. Entering the BIC collection (France) in 2019, she is represented in major collections, including those of Hannah Rieger (Austria), Amr Shaker (Switzerland), and Dino Menozzi (Italy).
More