Search
Close
christian berst
art brut
Anna Zemánková
retrospective
Event

From June 9 to November 26, 2017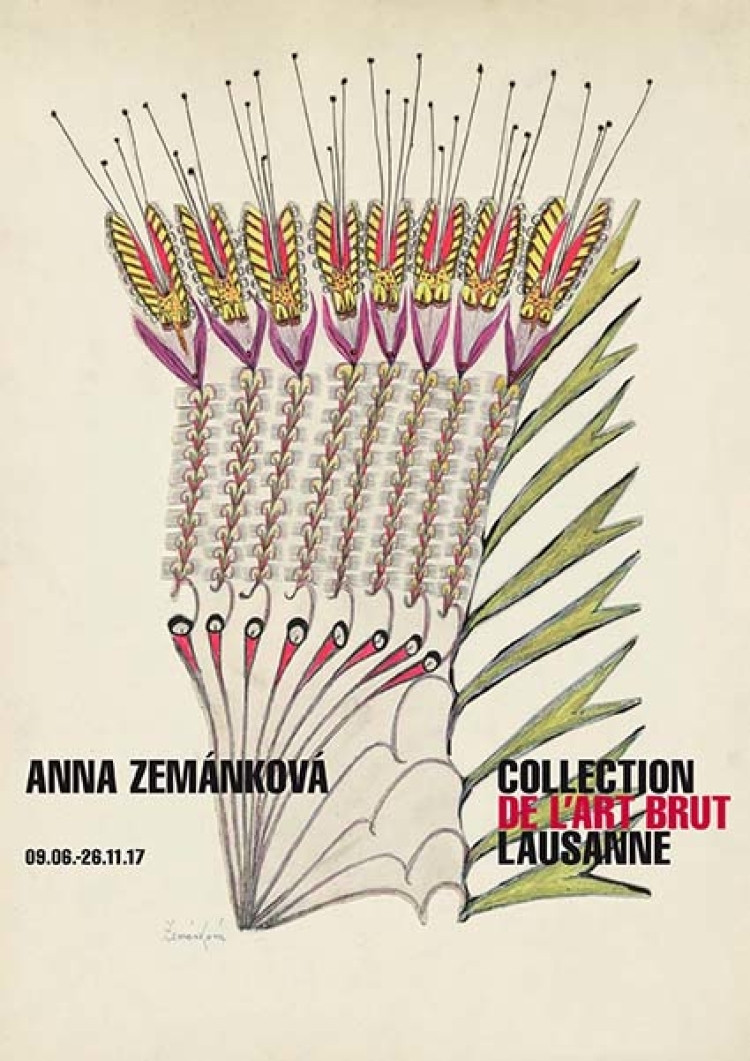 curator : Pascale Jeanneret, curator at the Collection de l'Art Brut, and Terezie Zemánková, art critic and independent curator.
La collection de l'art brut consacre une grande rétrospective au travail de la créatrice d'origine tchèque Anna Zemánková (1908 – 1986) que nous représentons depuis 2010. Cette présentation est organisée en étroite collaboration avec la famille de l'auteur, qui s'applique depuis de nombreuses années à valoriser son œuvre.
A cette occasion, la Collection de l'Art Brut a réuni une large sélection de près de 130 dessins issus de son fonds et de l'importante collection familiale, dont beaucoup seront montrés pour la première fois et d'une collection privée tchèque. L'exposition est accompagnée de documents d'archives, d'un film inédit sur Anna Zemánková et simultanément parait une importante publication.
The Collection de l'Art Brut proudly presents a major retrospective of works by the Czech creator Anna Zemánková (1908 – 1986).
The event has been set up in close conjunction with this creator's family who, for many years now, has sought to promote Zemánková's oeuvre. To that end, the Collection de l'Art Brut has assembled a large selection of nearly 130 drawings from both its own holdings and the family's private collection: many of these are being shown for the first time.
Works from a private Czech collection will also go on display, together with archival documents, a to-date-unreleased film on Anna Zemánková and a major monograph.