Search
Close
christian berst
art brut
Event

From January 27 to March 5, 2022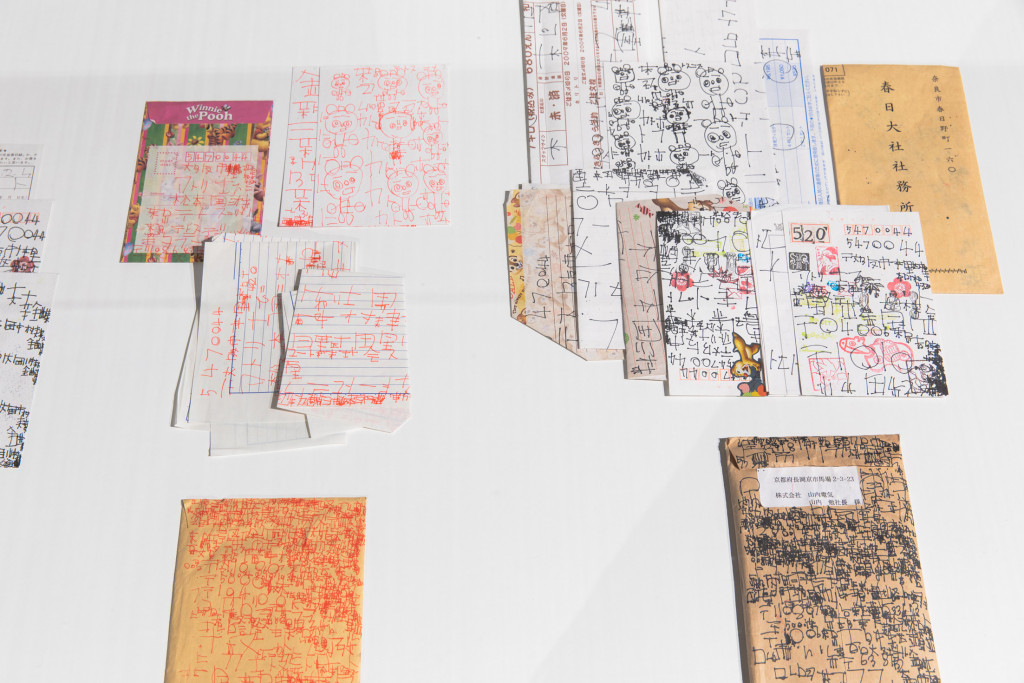 The gallery loaned four artworks by Japanese artist for the group exhibition Holding On To It, curated by Pauline Seguin.
Each of the artists in this exhibition, through widely varying means and mediums, scrutinize these same issues that constellate around collecting: they pursue it not only as a practice, but as a subject.
With artworks by : Hanne Darboven, Mimosa Echard, Rochelle Goldberg, Rose Salane et Michael E. Smith.
Illiterate, Matsumoto is fascinated by writing. On calendar pages, brochures, questionnaires or forms, which he collects, he tirelessly copies literary texts, TV programs or notes of his own. Gathered and packaged in sealed envelopes, some of these writings are part of a fictitious epistolary collection. Presented for the first time in 2003, at the Collection of Art Brut (Lausanne), he was exhibited in 2015 at the maison rouge (Paris) and in 2020 in Scrivere Designando : quand la langue cherche son autre, by curators Andréa Bellini and Sarah Lombardi, at the Centre d'Art Contemporain Genève. A significant number of his works was donated to the Centre Pompidou in 2021.