Search
Close
christian berst
art brut
Exhibition

From February 3 to 28, 2015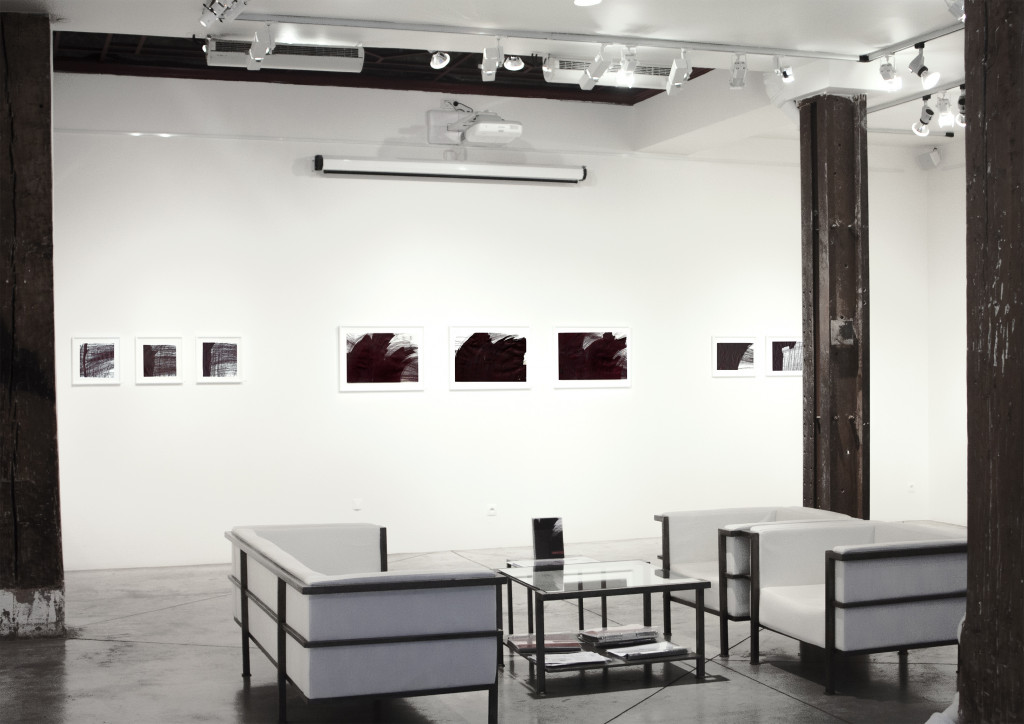 When Beverly Baker sits at her desk, the ritual is immutable: she begins by placing books or magazines, open to the pages of her choice, around the blank sheet of paper that she is about to cover in signs. This grouping thus forms a sort of impenetrable belt that appears to protect it from its environment. At the same time, it offers her a starting point, or even a formal alphabet that she will then take care to transgress with determination and spirit.
Beverly Baker was born in Kentucky, in 1961. With Down's syndrome, like Judith Scott. It must be underscored, rather than giving into moral taboos that, under the guise of stigmatization, end up effacing this difference that nonetheless forms the fertile ground of her works. This particularity, though it doesn't enlighten us completely, nonetheless offers us an unheard perspective on the human experience of the creative gesture.
But, as with Scott, the meaning of her output escapes us, places us before an enigma, and just as with the latter, the language that Baker has chosen for herself to "speak" to us is susceptible, with all due respect to purists, to formal comparisons with contemporary art. It is indeed difficult not to think, in examining her works, of certain drawings by Serra, Twombly, or Tapiès when they were working on the sign, the letter, the word, to the point of exhaustion, to the point of its disappearance in an agglomeration of matter. Bringing us to this point where Baker brings out what Soulages used to qualify as "secret light coming from the darkness."
The ballpoint pen begins by tracing letters, often in a serial manner, then the lines come to provoke a new tension by striating the sheet, by electrifying it from one edge to the other, ending up, in some places, in a degree of saturation such that the ink, always digging deeper into the fiber of the paper, polishes and animates it, creates crevices, sometimes to the point of damaging it.
And everything she tells us is there, tormented, like a destroyed but sublime landscape. Like a palimpsest on whose surface vibrate the successive generations of signs that make a bed for the light.
On exhibition at the Maison Rouge, in Paris, successively in Le Mur (The Wall), in 2014, then recently in art brut collection abcd/Bruno Decharme, this is her first monographic exhibition.
Catalog
Beverly Baker
palimpseste
Preface : Philippe Godin
Foreword : Christian Berst
Catalog published to mark the exhibition Beverly Baker : palimpseste, from february 3rd to 28th 2015.
Beverly Baker, galerie christian berst
News Art Today.
February 17, 2015
.
Beverly Baker, Palimpseste
François Salmeron, Paris Art.
February 12, 2015
.
Beverly Baker, Palimpseste
Bénédicte Philippe, Télérama Sortir.
February 11, 2015
.
Beverly Baker, c'est Twombly équipée d'un stylo bille
Philippe Godin, Libération, La Diagonale De L'art.
February 3, 2015
.
Les portes, entre ombre et prières, Beverly Baker et Jill Gallièni
Pascal Ordonneau, Soliloques Sur L'art.
February 1, 2015
.