Search
Close
christian berst
art brut
Exhibition

From January 30 to February 29, 2020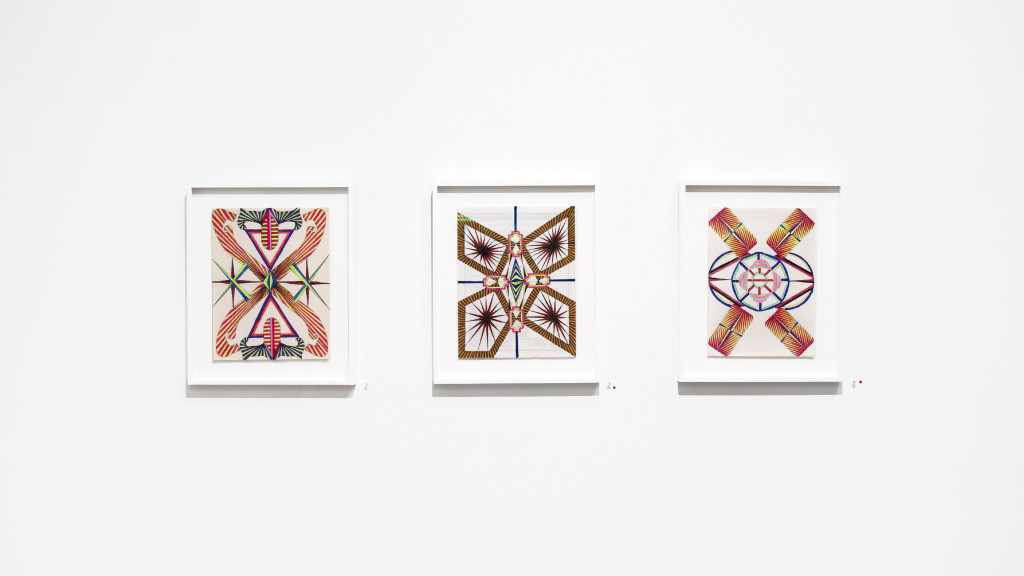 "His drawings - at the crossroads of geometric abstraction and op art - have above all something pulsatile, resolutely alive."
Albert Moser (born 1928, Trenton, New Jersey) has been known for a decade for his "DIY" photographic panoramas that were exhibited at the Maison Rouge and in Photo Brut at the 2019 Rencontres Internationales de la Photographie d'Arles. But Moser has always been, first and foremost, a prolific maker of drawings. His works on paper–featured in this first monographic exhibition in Europe—demonstrate the same obsession with space as his photographic collages. In their own way, they give an account of the vertigo through which this autistic man tries to find his place in the world.
In his youth - after being sent to Japan with the American occupying forces – Albert worked many odd jobs: washing planes on a military base, selling candies, before working for many years in the mail room of an administrative building in New Jersey. It is after the war that Moser - who lived with his parents, Russian Jewish immigrants, until nearly the age of 60 - began to express himself sometimes through the drawings and photographs we know today.
Whatever the medium, his work invariably testifies to his need for things to be ordered according to a precise axis and plan: there is always a nodal point from which everything appears to be structured. It is this eye of the hurricane from which the rhythm of the composition deafens.
It is obvious that Albert stands exactly there, in the center, and that he is the instigator of this ordering. His way of being present in his work, of embodying it, as a filigree, acts as a metaphor for the one who is looking for his place in space, who is trying to build a world in his own measure. Is Moser creating a remedy for the chaos that threatens him? Who is threatening him? The hypothesis is tempting when one considers the turmoil and perceptual distortion he has constantly faced in his life.
His drawings - at the crossroads of geometric abstraction and op art - have above all something pulsatile, resolutely alive. Only the hypnotic, sometimes fractal, sometimes organic movement prevails. The use of strident, psychedelic colors make his mandalas vibrate with an energy to which it is easy to surrender. As one would abandon oneself to magical incantations, to sacred scansions.
On the occasion of the exhibition, a 200-page catalogue, bilingual (FR/EN), with texts by Bruce Burris (American visual artist) and Phillip March Jones (curator and founder of Institute 193 in New York) is published by the gallery.
Artworks
Please
contact us
to inquire about the available works.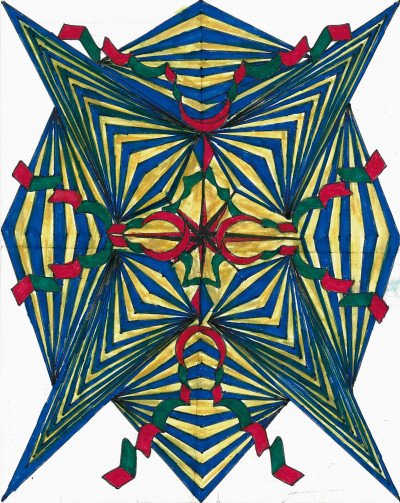 Albert Moser
untitled, 1995
7.87 x 9.84 in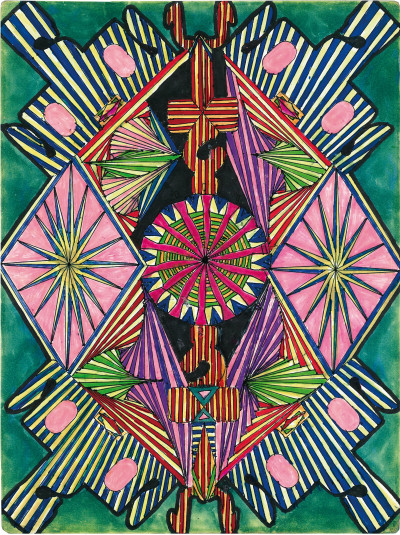 Albert Moser
untitled, 1995
8.66 x 11.81 in
Albert Moser
untitled, 1995
8.27 x 10.63 in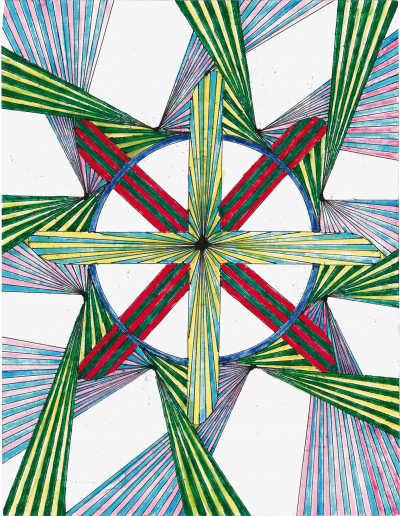 Albert Moser
untitled, 1995
8.27 x 10.63 in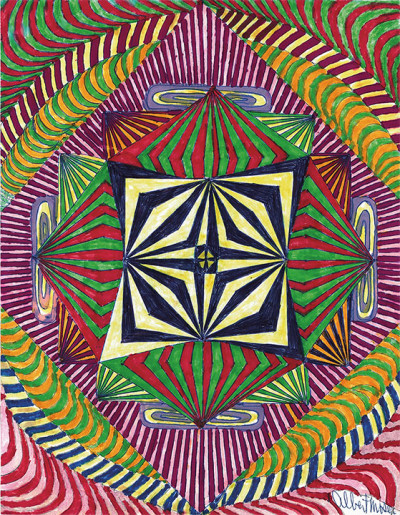 Albert Moser
untitled, 1995
8.27 x 10.63 in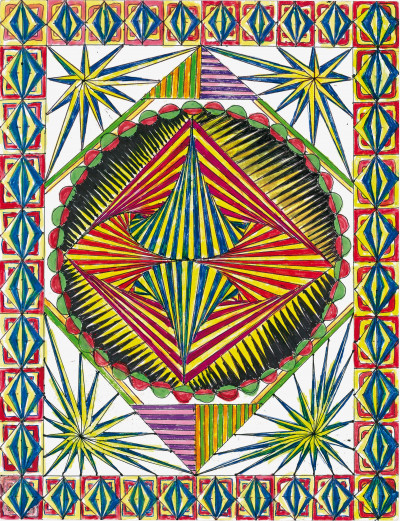 Albert Moser
untitled, 1995
8.27 x 10.63 in
Preface : Bruce Burris and Phillip March Jones
Foreword : Christian Berst.
Catalog published to mark the exhibition Albert Moser : scansions, from january 30th to february 29th, 2020.