Search
Close
christian berst
art brut
guo fengyi
a chinese rhapsody
Exhibition

From December 10, 2010 to January 15, 2011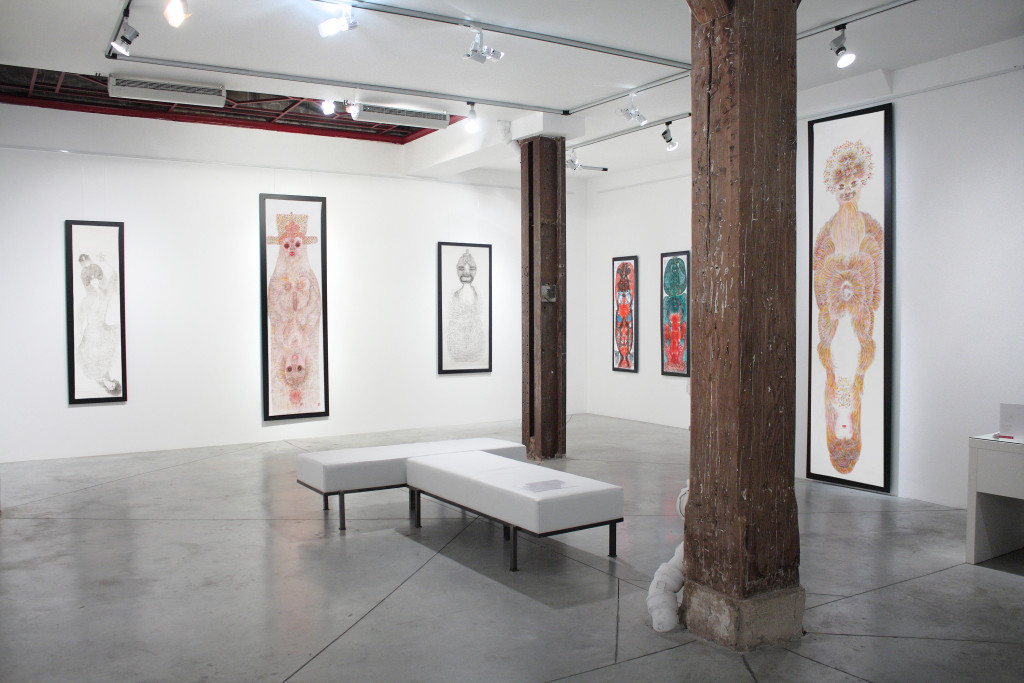 As Art Brut extends its researches ever further afield, it became inevitable that China would prove a fertile hunting ground. In this context, Guo Fengyi represents an eloquent mid-point between permanence and renewal. Her work enshrines permanence in the traditional modes of representation and beliefs – Tao, I-Ching, and Qi Gong – that underlie and inspire her drawings, and renewal in the way she challenges them, appropriating them for her own ends only to then move beyond them to attain a truth of her own – or at least the truth of an artist who believes her works are powerful enough to provide the keys of essence and existence alike. Although the knowledge to which she aspired is largely inaccessible to a Western audience, her visions radiate with universal relevance.
Beyond the unquestionable magnetism of her oeuvre, never before seen in the West, the exhibition confronts us with a vital question that underpins the very existence of Art Brut: can art exist independent of any cultural or religious context?
Guo Fengyi does not provide easy answers, simply offering us her ineffable grace.
Guo Fengyi's works have been shown to great acclaim at Art Basel in 2009 and the Museum of Everything (London) and the Pinacoteca Agnelli (Turin) in 2010.
A retrospective is also planned in Lausanne. The works of this future star of the Art Brut world are now on show in Paris for the first time.
Catalog
Guo Fengyi
a chinese rhapsody
Preface : Rong Zheng
Foreword : Christian Berst
Catalog published to mark the exhibition Guo Fengyi : a chinese rhapsody, from december 10th, 2010 to january 15th, 2011.