Recherche
Fermer
christian berst
art brut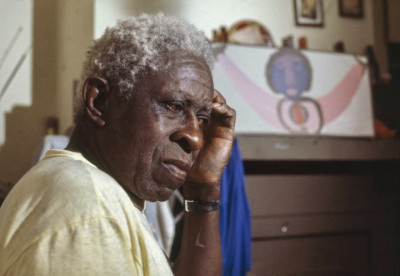 Mose Tolliver, né en en Alabama est le plus jeune fils d'une famille de métayer de 11 enfants. Il quitte l'école très tôt pour travailler avec ses frères aînés et son père. A la fin des années 60, il reçut sur les jambes un chargement de marbre qui manqua de le tuer. Cet accident le laisse invalide.
En 1970, encouragé par son dernier employeur, il commença à peindre. Il met au point une technique bien à lui - mouillé sur mouillé – et se mit à représenter des animaux, des personnages, des plantes, des fruits et des légumes, sans perspective, formes et symboles élémentaires dans un style épuré.
Œuvres
Pour découvrir les œuvres disponibles, merci de nous
contacter
.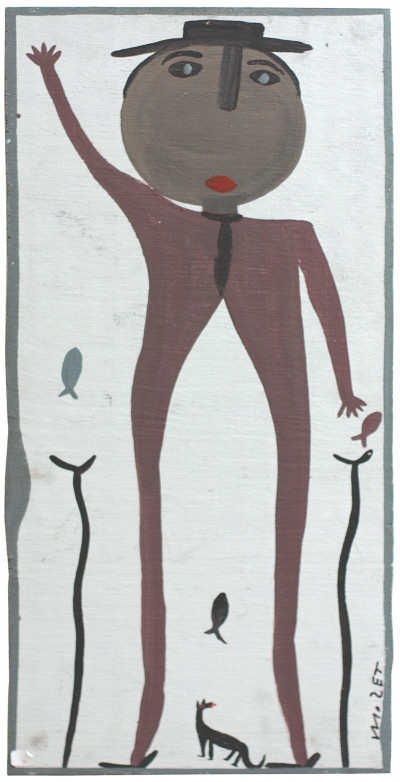 Sans titre, 1985
30.5 x 60.5 cm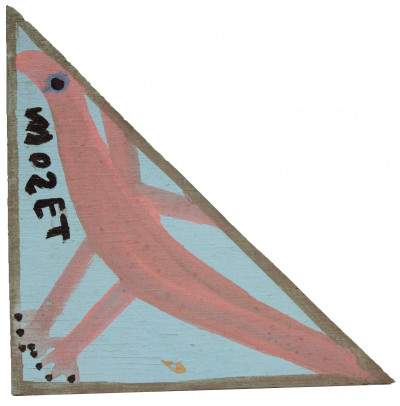 sans titre, 1985
22 x 11 cm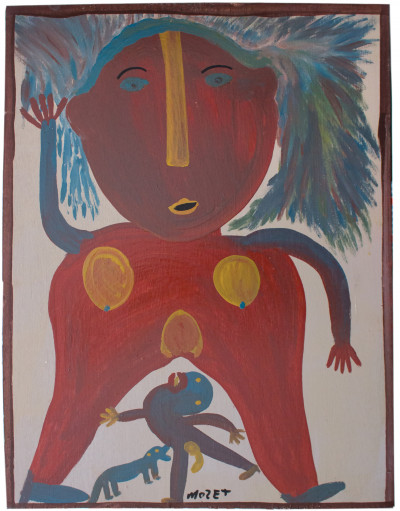 sans titre, 1988
57.5 x 77 cm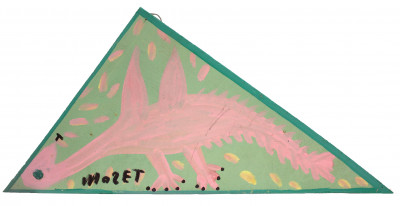 sans titre, 1985
52 x 25 cm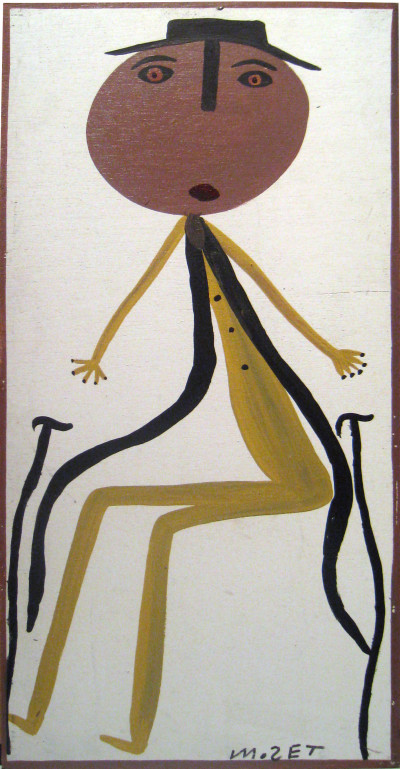 Sans titre , 1985
30.8 x 61 cm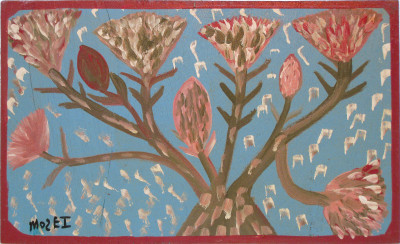 chinese Blue Lily, 1987
58.2 x 34.6 cm
Catalogue
American Outsiders I
the Black South / African-American vernacular art
Préface : Phillip March Jones
Avant-propos : Christian Berst
Publié à l'occasion de l'exposition American Outsiders I : the Black South / African-American vernacular art, du 19 juin au 18 juillet 2009.
Coédité avec les éditions Le livre d'art, 2009.
Exposition souls grown deep like the rivers, black artists from the american south avec Thornton Dial, Hawkins Bolden, Mary T. Smith, Mose Tolliver and Henry and Georgia Speller
royal academy of arts, london, united kingdom.
Du 17 mars au 18 juin 2023
.
Inaugural Exhibition
Pre-Renovation Potluck, March, New-York.
Du 15 mai au 30 juin 2021
.
Sereno variavel
curatée par Antonia Gaeta, Centro de Arte Oliva, São João da Madeira.
Du 31 octobre 2020 au 2 mai 2021
.
Sexual Personae
curatée par Alison M. Gingeras, Hôtel Drouot, Paris.
Du 21 au 29 octobre 2020
.
Extravaganza
collection Treger Saint-Silvestre , Centro de Arte Oliva, Portugal.
Du 13 avril au 15 septembre 2019
.
In and out of Africa
Oliva Creative Factory, Portugal.
Du 7 octobre 2017 au 7 avril 2018
.
Révélations
art from the African American south, fine Arts Museum de San Francisco, USA.
Du 3 juin 2017 au 1 avril 2018
.
american outsiders
the black south, à la galerie.
Du 19 juin au 18 juillet 2009
.