Search
Close
christian berst
art brut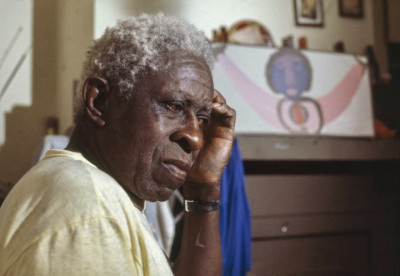 Mose Tolliver grew up in the Pike Road Community in Alabama, born to a family of sharecropper's. In the late 1960's, a load of marble crushed his legs and almost killed him. The accident left him unable to work.
In 1970, at the encouragement of his former employer, he began to paint. Developing a signature wet-on-wet technique, Tolliver began painting animals, people, plants, fruits and vegetables, all in flat perspective, stylistically refined as elementary shapes and symbols. 
Artworks
Please
contact us
to inquire about the available works.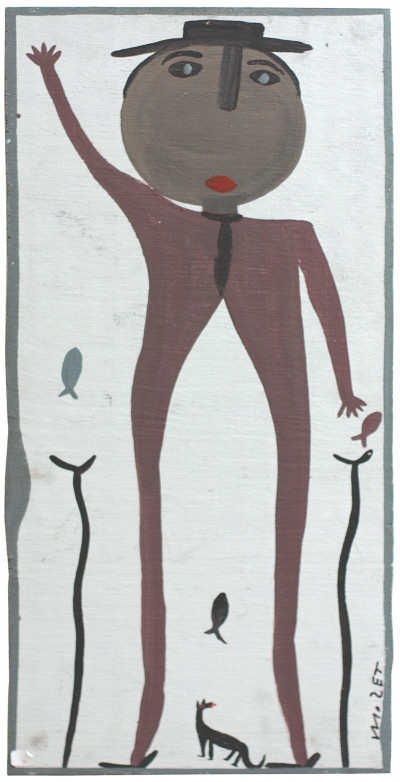 Untitled, 1985
11.81 x 23.62 in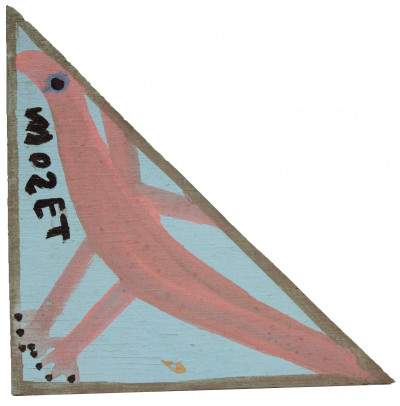 untitled, 1985
8.66 x 4.33 in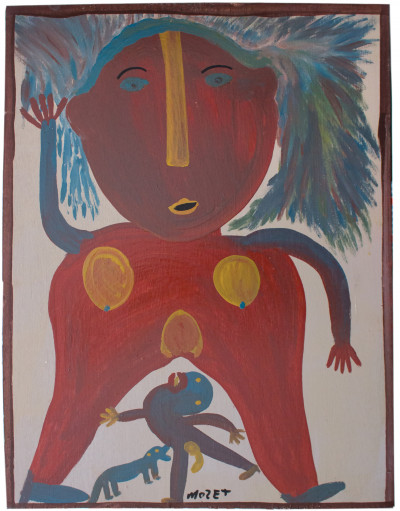 untitled, 1988
22.44 x 30.31 in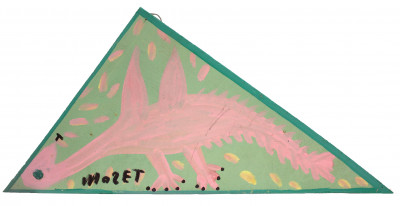 untitled, 1985
20.47 x 9.84 in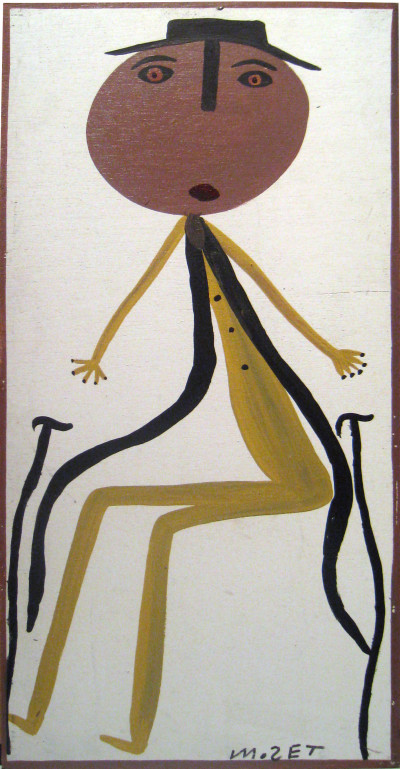 Untitled, 1985
11.81 x 24.02 in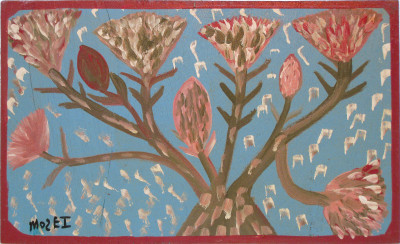 chinese Blue Lily, 1987
22.83 x 13.39 in
Catalog
American Outsiders I
the Black South / African-American vernacular art
Preface : Phillip March Jones
Foreword : Christian Berst
Catalog published to mark the exhibition American Outsiders I : the Black South / African-American vernacular art, from june 19th to july 18th, 2009.
Co published with les éditions Le livre d'art, 2009.
Exhibition souls grown deep like the rivers, black artists from the american south with Thornton Dial, Hawkins Bolden, Mary T. Smith, Mose Tolliver and Henry and Georgia Speller
royal academy of arts, london, united kingdom.
From March 17 to June 18, 2023
.
Inaugural Exhibition
Pre-Renovation Potluck, March, New-York.
From May 15 to June 30, 2021
.
Sereno variavel
curated by Antonia Gaeta, Centro de Arte Oliva, São João da Madeira.
From October 31, 2020 to May 2, 2021
.
Sexual Personae
curated by Alison M. Gingeras, Hôtel Drouot, Paris.
From October 21 to 29, 2020
.
Extravaganza
Treger Saint-Silvestre Collection, Centro de Arte Oliva, Portugal.
From April 13 to September 15, 2019
.
In and out of Africa
Oliva Creative Factory, Portugal.
From October 7, 2017 to April 7, 2018
.
Revelations
l'art du sud africain-américain, fine Arts Museum de San Francisco, USA.
From June 3, 2017 to April 1, 2018
.
american outsiders I
the black south, at the gallery.
From June 19 to July 18, 2009
.