Search
Close
christian berst
art brut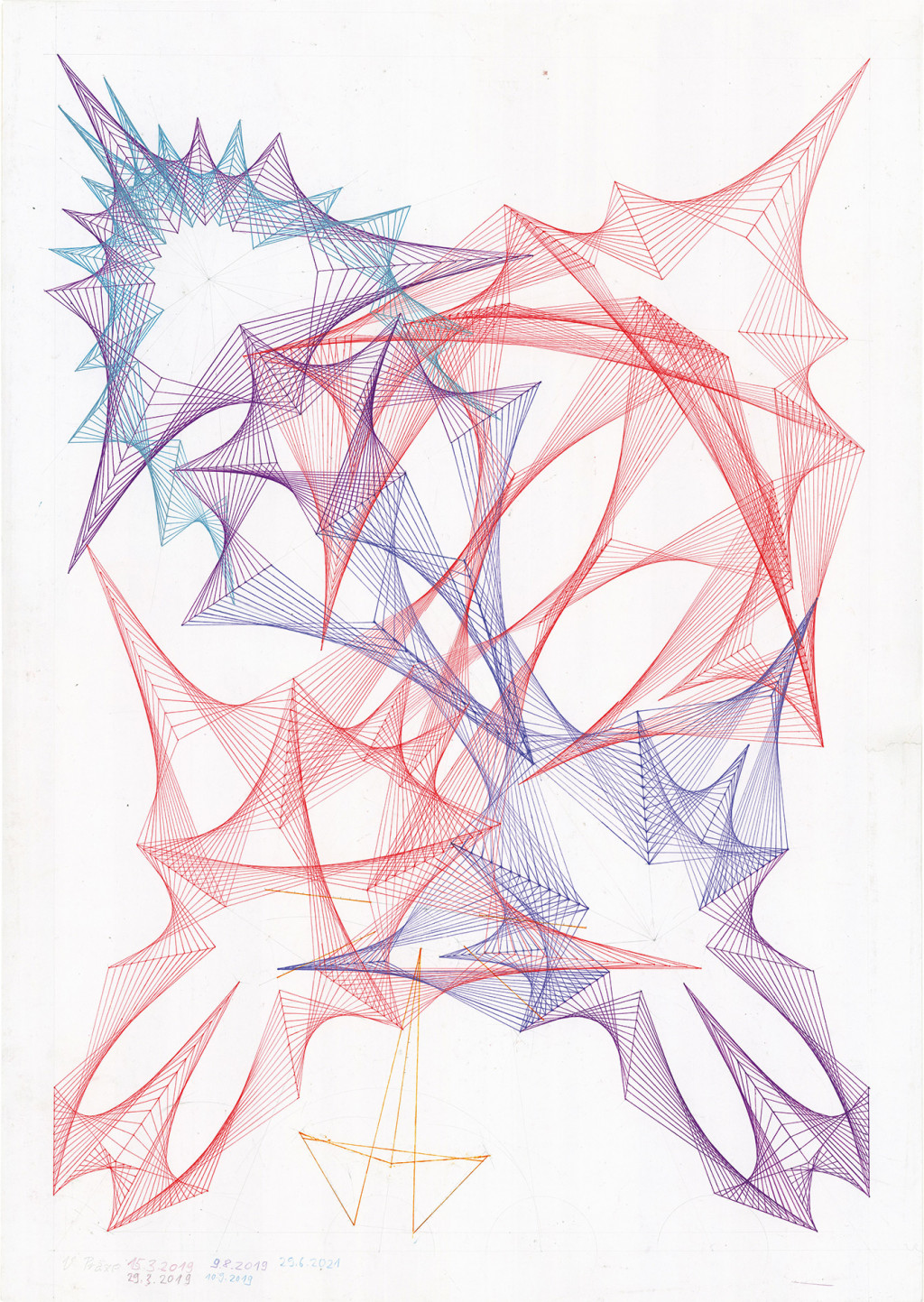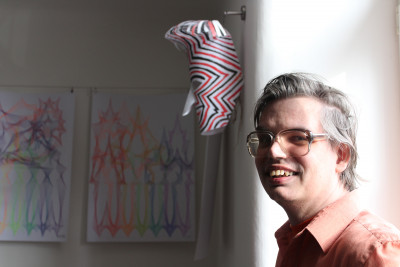 Karel Pajma, born in 1979, has been drawing since 2013 at the Atelier of Joyful Creation in Prague; his geometric abstractions there extend, among the jokes and stories he tells and the poems he writes (and sometimes declaims), an unwavering playfulness. His aesthetic, reminiscent of some formal research of the Russian geometric avant-garde (Vladimir Tatlin in particular), bears witness to a spatial logic that he considers inherited from his grandfather, who was a mathematician: Pajma's work indeed revolves around communications between straight and curved lines. This tangential creation, which indistinctly explores the plane, the space of reality-his sculptures follow the same formal principles as his drawings and paintings-, and that of the body (when he creates masks), finds its technical origin in an absorbed and meticulous use of the ruler, the protractor and gel pens. Piece after piece, the exploratory chiseling takes shape, requiring so much of his energy
that he only interrupts it to prevent overwork.
Artworks
Please
contact us
to inquire about the available works.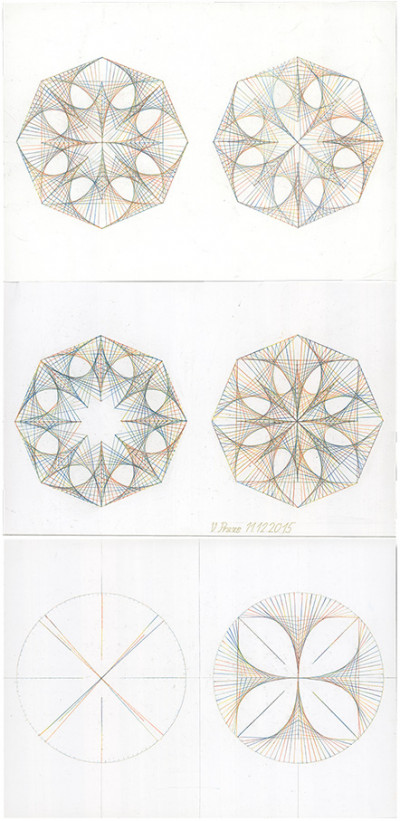 untitled, 2015
16.54 x 35.04 in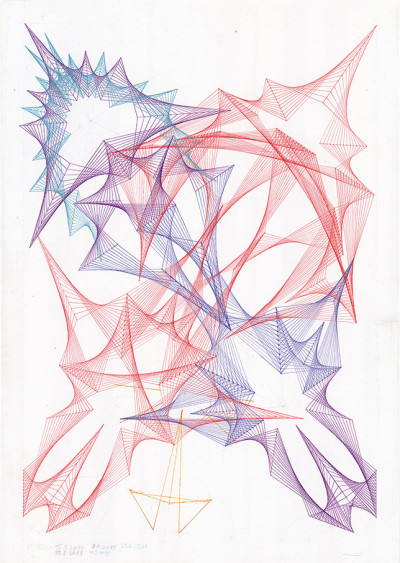 untitled, 2019
23.23 x 33.07 in
Text: Raphaël Koenig
Foreword: Christian Berst
Catalog published to mark the exhibition in abstracto #3, from February 9 to March 19, 2023.