Search
Close
christian berst
art brut
Exhibition

From February 9 to March 19, 2023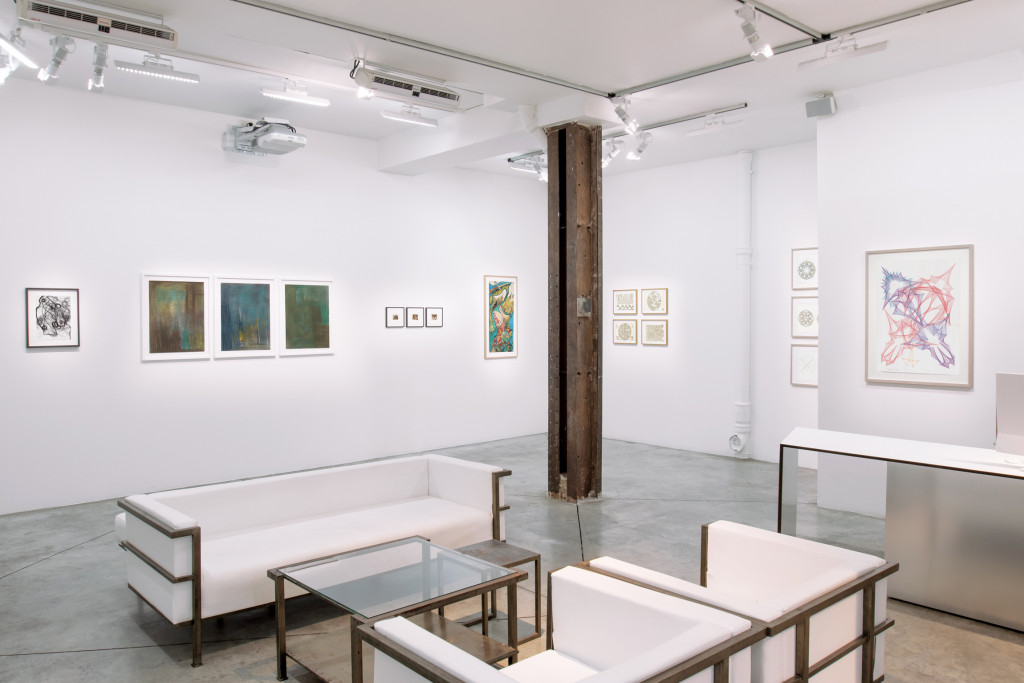 Third part of a collective exhibition of abstract art brut begun in 2017, in abstracto #3 will present the works of some twenty classical and contemporary artists.
Until now, the notion of abstract Art Brut amounted, at best, to an oxymoron, and at worst, to antinomy.
Now, should we allow ourselves to look at the works, rather than blindly allowing the exclusions that Jean Dubuffet based his theory on, we must accept the evidence: in numerous ways, many works of Art Brut escape the figuration to which we thought we could limit this domain.
Thus, abstract art brut, according to the deep movement from which it proceeds, takes on the most diverse forms and no less than twenty artists illustrate this third part of in abstracto. Thus, exhibited for the first time, the curative graphics of the Croatian Stjepan Vrbanec contrast with the venomous beauty of anonymous Czech drawings from the 1940s. Marcello Cammi's coffee-scented entities echo Madge Gill's more cosmic ones and Raphaël Lonné's decidedly ectoplasmic ones. And where Jacqueline B.'s gouaches exude a crazy vitality, Anton Hirschfeld's pastels form an unreal cloak to the weft of names they cover. With Momoko Nakagawa and José Manuel Egea, something happens and moves, by the grace of the gesture, while Rudolf Limberger nervously traces what is already escaping.
As for Ramon Losa, the scansion of his words oscillates between ascetic writing and lyrical notation. More ostensible in their demonstration appear to us Anibal Brizuela, Karel Pajma and Bruno Buissonnet, who all three entrust to geometry and to skilfully structured compositions the power to evoke spirituality, even esotericism. When Michel Nedjar returns to a more surrealistic grammar with his pipes entangled in a carmine fabric, Hideaki Yoshikawa fuses the mul titude of his eyes, noses and mouths in a solemn clay totem.
All these plastic manifestations return us to the very meaning of abstraction, to the action of extracting, of isolating, which summon in us the need to imagine. Because «imagination is nothing else than the subject transported in the things», as Gaston Bachelard wrote it.
Artworks
Please
contact us
to inquire about the available works.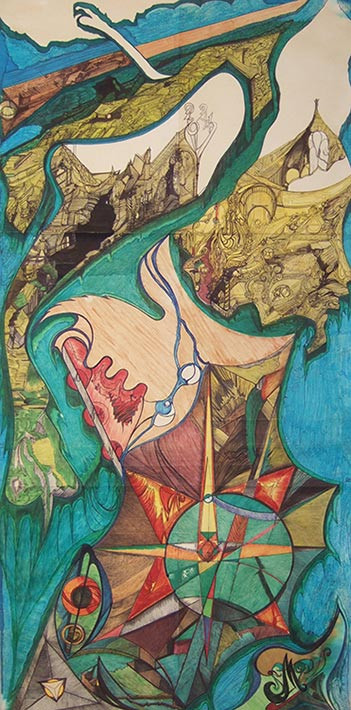 Bruno Buissonnet
golden mask, 2010
16.54 x 35.04 in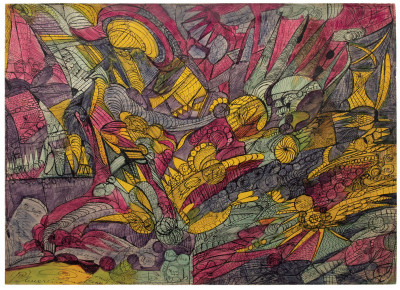 Madge Gill
Luminous Planet, 1940
29.92 x 21.65 in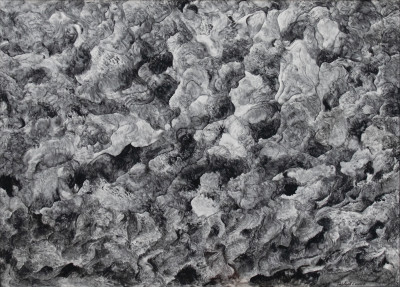 Raphaël Lonné
untitled, 1971
21.26 x 15.35 in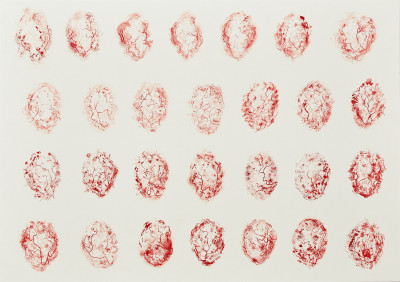 Masaki Mori
gig / electronic masada # 2, 2016
21.26 x 14.96 in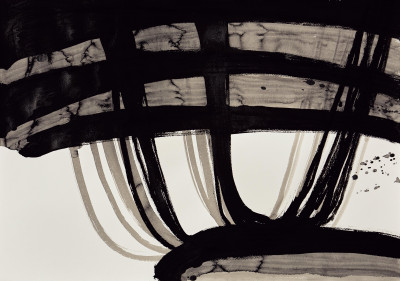 Momoko Nakagawa
momoko, 2017
29.92 x 21.26 in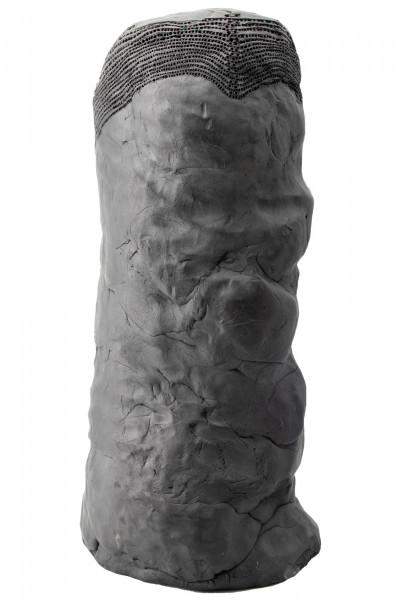 Hideaki Yoshikawa
untitled
7.87 x 17.72 in
Text: Raphaël Koenig
Foreword: Christian Berst
Catalog published to mark the exhibition in abstracto #3, from February 9 to March 19, 2023.