Search
Close
christian berst
art brut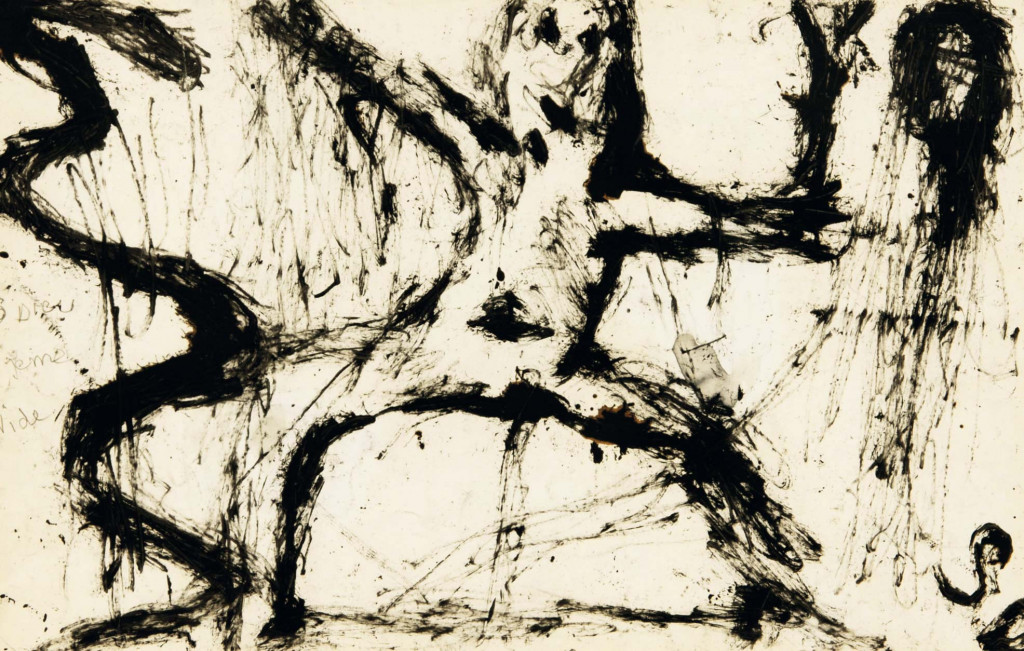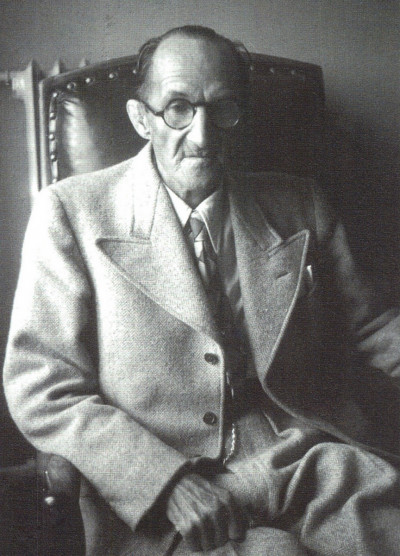 Born in Switzerland into a prosperous family, Louis Soutter studied engineering and architecture. He also paints and plays the violin. In 1897, Soutter moved to the United States where he was appointed head of the Department of Art and Design at Colorado College. But in 1903, severely depressed, he abandoned his family and career to return to Switzerland and began a musical career. Twenty years later, at the age of 52, having become destitute, he was interned in a hospice for the elderly in the canton of Vaud, where he spent the last 20 years of his life. It was there that his artistic production, until then relatively academic, changed completely. Using rudimentary means, he paints intimate works "on the finger", which seem to be addressed only to himself, in the secret of school notebooks accumulated in his asylum room - and which the staff sometimes use to light the stove. He produces "black" figures around biblical or Dantesque themes that gradually merge into pure, enigmatic forms, reduced to their sole trace.
His cousin Le Corbusier supported and encouraged him while Jean Dubuffet discovered him in 1945 thanks to the writer Jean Giono. These works are now in the largest collections, both public and private.
Artwork
Please
contact us
to inquire about the available works.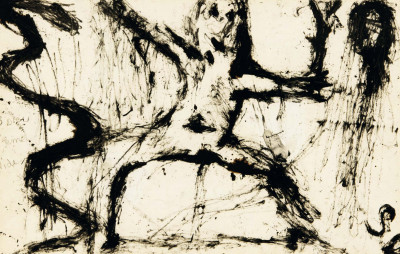 sans dieu je me vide, 1935
19.29 x 12.2 in
brut favorites.!
feilacher's choice, Museum Gugging.
From September 30, 2022 to March 5, 2023
.
Amicalement brut
Collection Eternod & Mermod, Musée d'Art Contemporain et d'Art Brut, Lille.
From April 9 to August 28, 2011
.
Inner Worlds Outside
Fundacion La Caixa, Madrid ; Whitechapel gallery, London ; Irish Museum of Modern Art, Dublin.
From January 18 to December 30, 2006
.