Search
Close
christian berst
art brut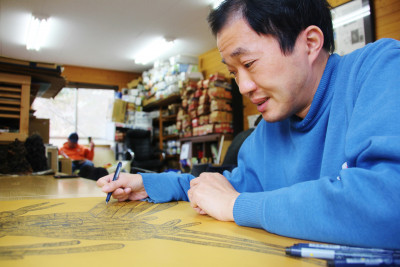 Born on 1978, living in Shiga Prefecture, Japan.
Has been participating in "Atelier Yamanami" since 1997.
The titles of pictures drawn by Satoshi are all "Dots and Lines." He makes rough sketches of the outline by pencils with main themes of human figures, animals, and birds selected from art books and illustrated guides. Holding black ball-point pens, he fills with numerous dots and lines. While Satoshi's hand movements seem to have no hesitation and he appears to draw impulsively, he actually varies the density of drawing so as not to become monotonous.
With the conspicuous contrast of white background and monochrome gradation resulting from overlapping dots and lines, Satoshi's drawings brings in strange dynamism.
Artwork
Please
contact us
to inquire about the available works.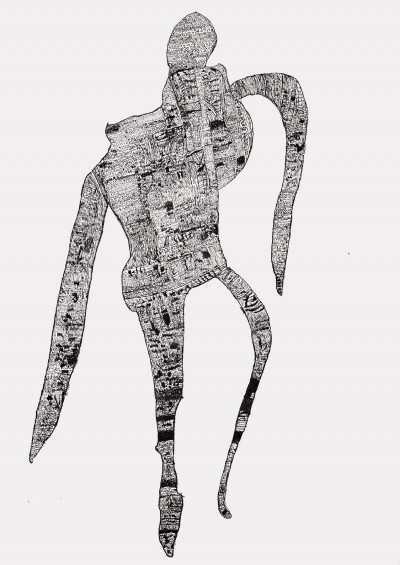 dot and line, 2016
21.26 x 29.92 in
Catalog
Japan Brut
the moon, the sun, yamanami
Preface : Yukiko Koide & Raphaël Koenig
Foreword : Christian Berst.
Catalog published to mark the exhibition Japan Brut : the moon, the sun, yamanami, from August 31st to October 5th, 2019.
japon brut
the moon, the sun, yamanami, at the gallery.
From August 31 to October 5, 2019
.
Japanese Art Brut
#2, Halle Saint Pierre, Paris .
From September 8, 2018 to March 10, 2019
.
Art brut
ABCD Collection / Bruno Decharme, la Maison rouge, Paris.
From October 17, 2014 to January 18, 2015
.