Search
Close
christian berst
art brut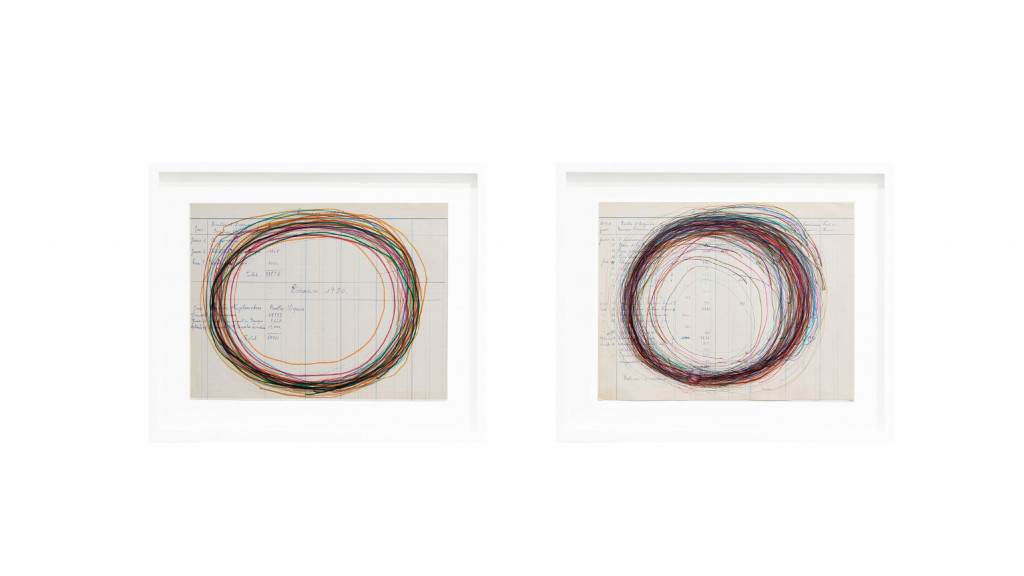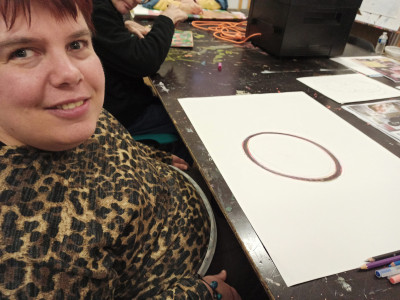 Séverine Hugo is a visual artist from the town of Malmedy in the province of Liège.
In 2015, about a year after her arrival at the Centre d'accueil et d'hébergement des Hautes Ardennes in Vielsalm, she was offered the opportunity to try out the artistic workshops of La "S" Grand Atelier, which are included in the daily programme of activities. Séverine did not seem to show any real interest in artistic creation, but she expressed her desire to attend (one day a week) the drawing and painting workshop in order to take advantage of its singular setting, its special atmosphere but also its less institutional approach.
Her fear of judgment preventing her from feeling fully authorized to undertake artistic work, she first simply wished to observe the practice of the artists around her. The studio as a place of emulation and the climate of benevolence that emanated from it then calmed her fears, which gradually faded away to give way to a genuine need for expression through drawing.
A coherence quickly emerged throughout all of his productions. However, and despite the credit given by the "S" to her work, Séverine still finds it difficult to become aware of its value and therefore always maintains a certain distance from what she creates.
Séverine usually sits at the large central table in the studio. Michiel De Jaeger, who works in the workshop, prepares the material she wants to use for her creations. These are usually coloured markers (sometimes pencils or pens) and blank sheets of paper or sometimes pages from old account books. She enjoys the layers and the repetitive gesture of the circles she draws, which she often compares to "Saturn's rings".
 
Artwork
Please
contact us
to inquire about the available works.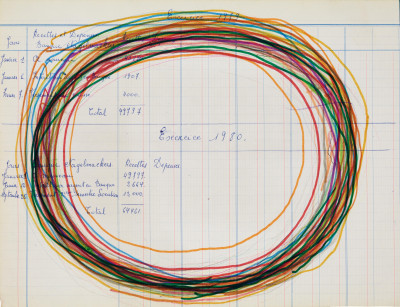 untitled, 2019
12.2 x 9.06 in
Preface : Raphaël Koenig.
Foreword : Christian Berst.
Catalog published to mark the exhibition In abstracto #2, from March 5th to May 30th, 2020.
Antoine Frérot collection
France