Search
Close
christian berst
art brut
Exhibition

From March 5 to June 6, 2020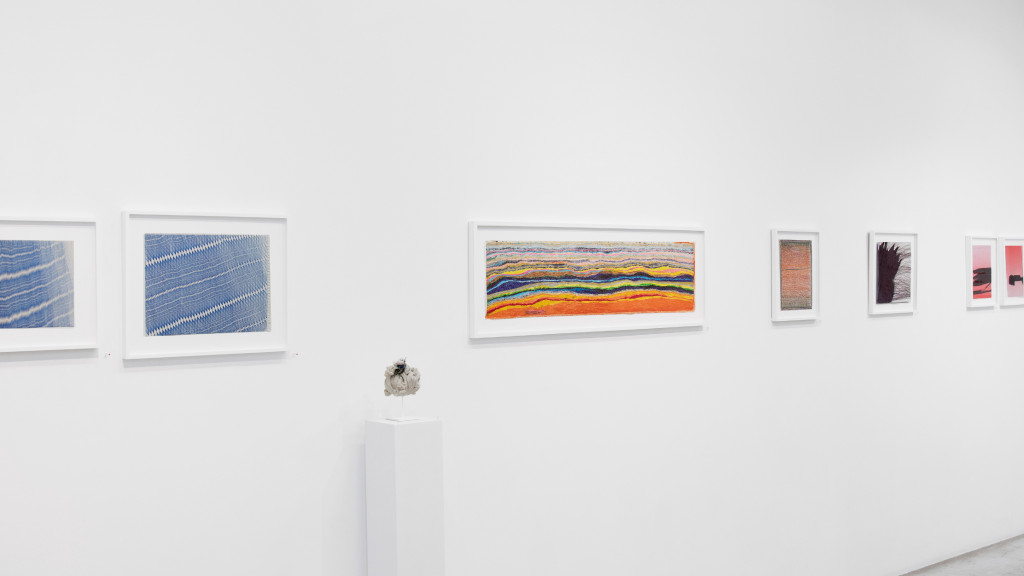 Art brut and abstraction, far from any figuration
Until now, the notion of abstract art brut has been at best an oxymoron and at worst an antinomy. Now, if we are willing to look at the works, rather than blindly admit the exclusions on which Jean Dubuffet based his theory, we must face the facts: many works of art brut escape in many ways from the figuration in which we thought we could keep this field
locked up.
As early as 1922, psychiatrist Hans Prinzhorn preferred to the overly narrative works of his patients those that manifested a "purer" state, in that the gesture that gives rise to them would not be subject to the interference of cultural conditioning and artistic know-how. "The exhibition catalogue text by Raphaël Koenig emphasizes this.
Dubuffet, in forging his conception of Art Brut as opposed to the abstract art popular at the time - at most he accepted the seismographs of the spiritualists - certainly did not appreciate the extent to which non-figurative Art Brut considerably broadened his quest for essentiality.
In this second part of in abstracto - among nearly thirty artists - we will introduce for the first time the stunning undulating drawings of Julius Bockelt, the roundabout tracings of Séverine Hugo or the elliptical graphics of Alexandre Vigneron. To these will be added other remarkable nuggets, such as these "divine marks" by Frédéric Bruly-Bouabré, these Siamese blue stars by Johann Hauser, this hieratic composition by Vlasta Kodrikova or this magnetic assembly by the Philadelphia wireman.
Thus, abstract art brut, depending on the profound movement from which it proceeds, takes on the most diverse forms. So many expressions whose eloquence and intensity echo the Rimbaud of the Season in Hell: "I wrote silences, nights, I noted the inexpressible. I stared at dizziness".
Artworks
Please
contact us
to inquire about the available works.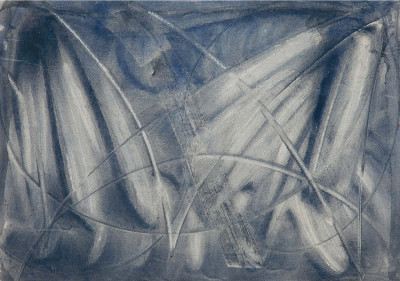 Eugène Gabritschevsky
untitled, 1959
16.14 x 11.02 in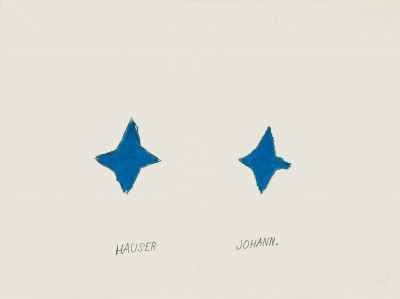 Johann Hauser
untitled, 1973
15.75 x 11.81 in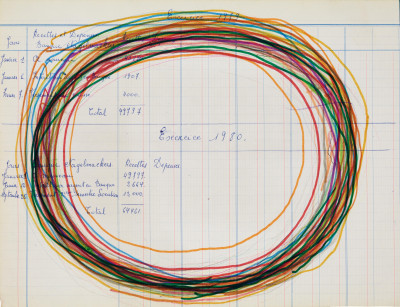 Séverine Hugo
untitled, 2019
12.2 x 9.06 in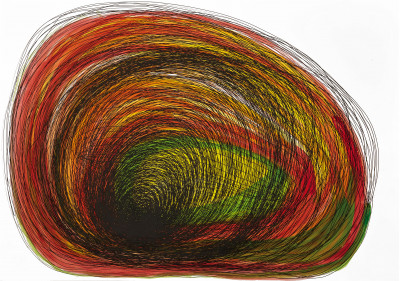 Momoko Nakagawa
circle, 2017
29.92 x 21.26 in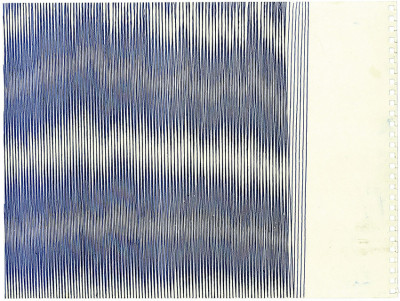 Julius Bockelt
untitled, 2019
12.6 x 9.45 in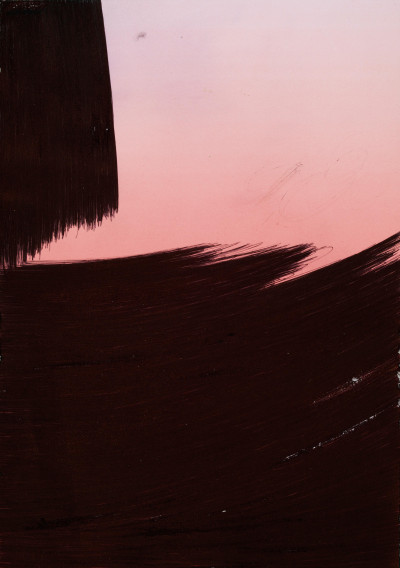 Alexandre Vigneron
untitled, 2019
8.27 x 11.42 in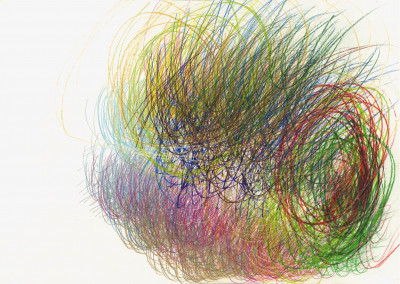 Yuichi Saito
Mo letter (Doraemon), 2005
21.26 x 14.96 in
Thérèse Bonnelalbay
untitled, 1973
9.45 x 12.6 in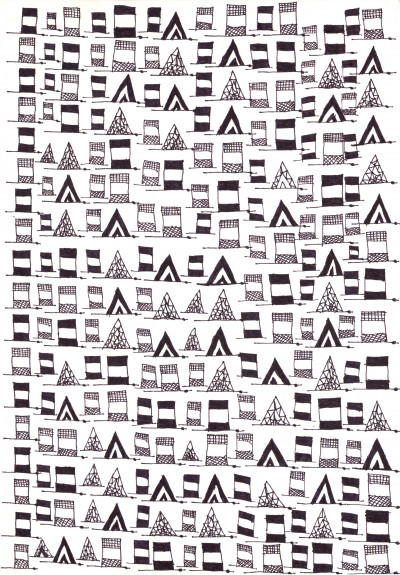 Marco Raugei
queste sono le bandiere belle, 1994
19.69 x 13.78 in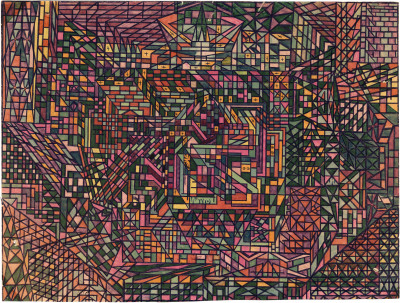 Alexandro Garcia
untitled, 1989
18.11 x 14.17 in
Preface : Raphaël Koenig.
Foreword : Christian Berst.
Catalog published to mark the exhibition In abstracto #2, from March 5th to May 30th, 2020.
déconfinement : 7 expositions à voir à paris en mai 2020
La Rédaction, Télérama Sortir.
May 18, 2020
.
arts : à paris, les galeries à pied d'oeuvre
Philippe Dagen, Le Monde.
May 15, 2020
.
déconfinement : quand vont rouvrir les musées, expositions et monuments à Paris??
Anne-sophie Lesage-münch, Connaissance Des Arts.
May 11, 2020
.
déconfinement du 11 mai : librairies, musées, théâtre, salles de concert … les réouvertures à la loupe
Claudia Andujar, Télérama Sortir.
May 7, 2020
.
l'insociable sociabilité de l'art
Philippe Godin, La Diagonale De L'art.
April 30, 2020
.
les galeries parisiennes en mode numérique
Anne-lys Thomas, The Art Newspaper Daily.
April 10, 2020
.
visitez les expositions virtuelles de la galerie christian berst
Cécile D., Sortir à Paris.
April 3, 2020
.
coronavirus: les galeries d'art passent en mode virtuel
Guy Boyer, Connaissance Des Arts.
March 27, 2020
.
sélection galeries : key hiraga chez loeve&co et « in abstracto #2 » chez christian berst
Philippe Dagen, Emmanuelle Lequeux, Le Monde.
March 13, 2020
.
in abstracto #2
Bénédicte Philippe, Télérama Sortir.
March 13, 2020
.
in abstracto #2 - du 05/03 au 18/04 - christian berst art brut, paris
La Rédaction, Point Contemporain.
February 27, 2020
.
in abstracto #2 - en galerie
Alexia Lanta Maestrati, L'oeil.
February 26, 2020
.