Search
Close
christian berst
art brut
Powerful Female - Delicate Male
Misleidys and Tschirtner
Event

From March 12 to September 6, 2020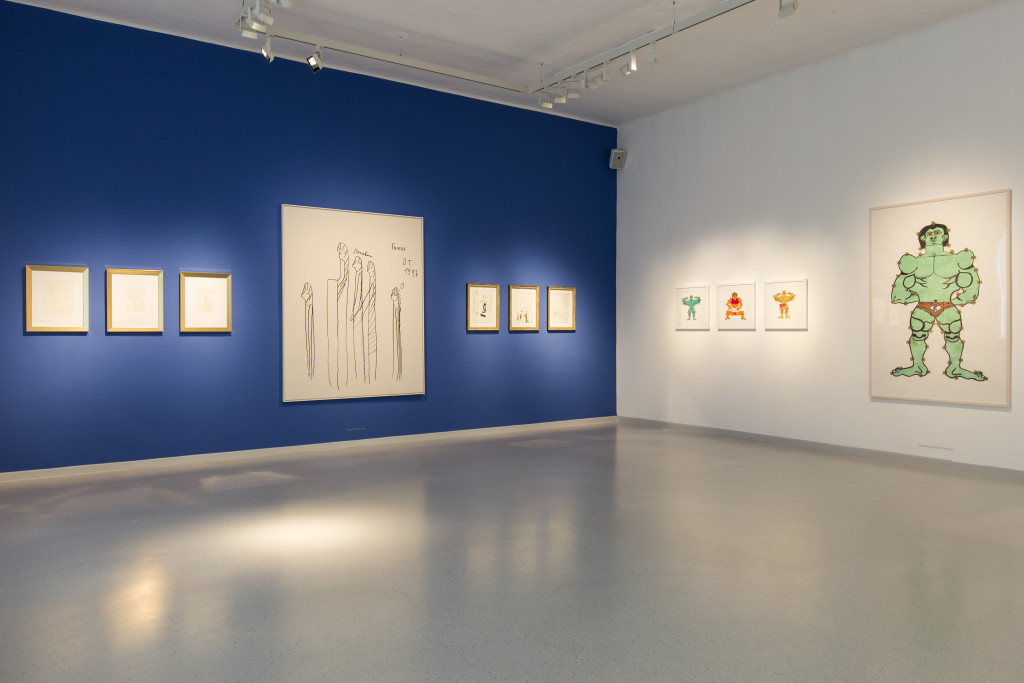 "Misleidys Castillo Pedroso and Oswald Tschirtner are, each in their own way, figureheads of a liberated, indispensable, and existential art brut." Christian Berst
The Gugging Gallery dedicates this new exhibition to one of the most important Gugging Artists : Oswald Tschirtner, who would have celebrated his 100th birthday this year. Tschirtner's works will be combined with the ones of Cuban artist Misleidys Castillo Pedroso. ⁠
Born out of the common idea of Nina Katschnig and Christian Berst, these two artistic personalities will come together in an interesting and stimulating, almost complementary way, in the exhibition … powerful female - delicate male … from march 12th to may 29th, 2020 at the Gugging Gallery (Austria).⁠⠀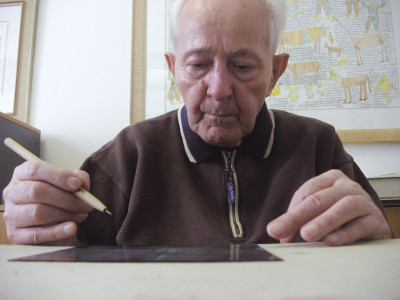 Oswald Tschirtner
O.T. - as he signed - was an emblematic artist of the Gugging hospital, where he was interned because of the psychosis he began to suffer upon returning from the siege of Stalingrad. His drawings, antitheses of the horror vacui, are characterized by their minimalism, the purity, the economy of means and effects, the sense of balance and space. Admired by Michel Thévoz, who devoted several feature articles to him, he also fascinated David Bowie and Brian Eno, who met and collected him. His works can be found in countless collections, such as those of Arnulf Rainer (Austria), abcd/Bruno Decharme (France) or the Pinacothèque Hervé Lancelin (Luxembourg).
More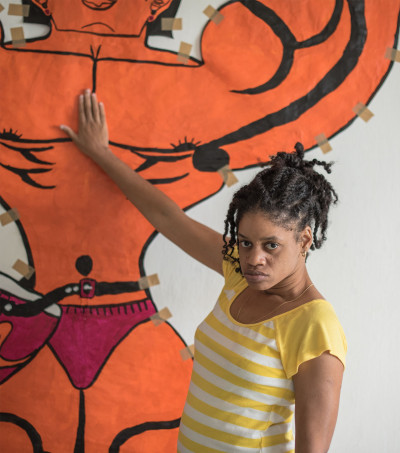 Misleidys Francisca Castillo Pedroso
This Cuban artist has no other means of expression than that of her creation. The walls of her home, where she lives with her mother, are covered with drawings of bodybuilders, brown tape scattered along the outlines. A true community of men, women, hermaphrodites and wildlife, Misleidys has built her sociality through her work. Discovered by the gallery in 2014, she has been featured in more than 10 international exhibitions since 2018, including New Images of Man in Los Angeles, Flying High in Vienna, and Independent in New York. Acclaimed by Matthew Higgs and Karen Wong (New Museum, NYC), the artist has been the subject of recent reviews in the New York Times and Art in America.
More
Misleidys Castillo Pedroso
Powerful Female - Delicate Male