Search
Close
christian berst
art brut
La Déconniatrie :
art, exile and psychiatry around François Tosquelles
Event

From October 14, 2021 to March 6, 2022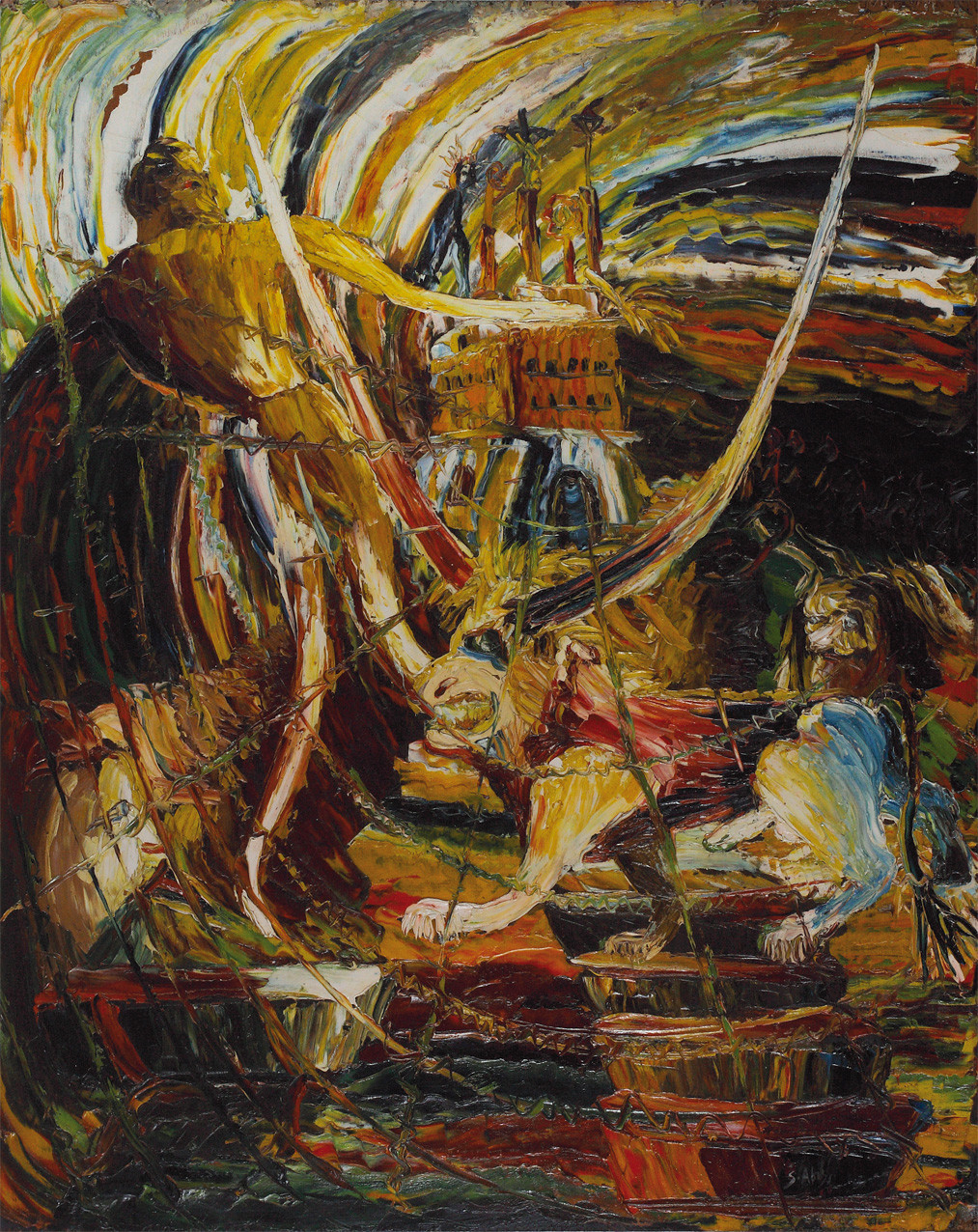 The gallery loaned five artworks by Léon Schwarz-Abrys on the occasion of La Déconniatrie: art, exil et psychiatrie autour de François Tosquelles at the Abattoirs (Toulouse).
The exhibition La Déconniatrie: art, exil et psychiatrie autour de François Tosquelles takes as its starting point the journey of the Catalan psychiatrist. Through this exhibition, the Abattoirs' commitment to the various forms of exile and the "other" perceived as undesirable, foreign, sick, unfit for life in society, is presented. With this proposal, the institution continues its long-standing research on creation in exile, on postcolonialism, and the status of the work of art.
Born in Catalonia, Gironella (1911-1997) followed at an early age in his father's footsteps in cork craftsmanship. Engendering a lifelong history with cork, unbothered by the exile to France forced by Franco. Thus, in 1948, Jean Dubuffet and André Breton dedicated an exhibition to him. Then, in 1967, Gironella is included in the exhibition L'art brut at the Musée des Arts Décoratif (Paris), hosted by François Mathey, then chief curator. Since 2021, he has been part of the traveling exhibition Francesc Tosquelles. Comme une machine à coudre dans un champ de blé, which will end its road at the New York American Folk Art Museum (after Les Abattoirs, Toulouse ; The Reina Sofía Museum , Madrid ; Contemporary cultural center Barcelone).