Search
Close
christian berst
art brut
Pietro Ghizzardi :
The sea and a beautiful woman to kiss
Event

From November 11, 2021 to February 25, 2022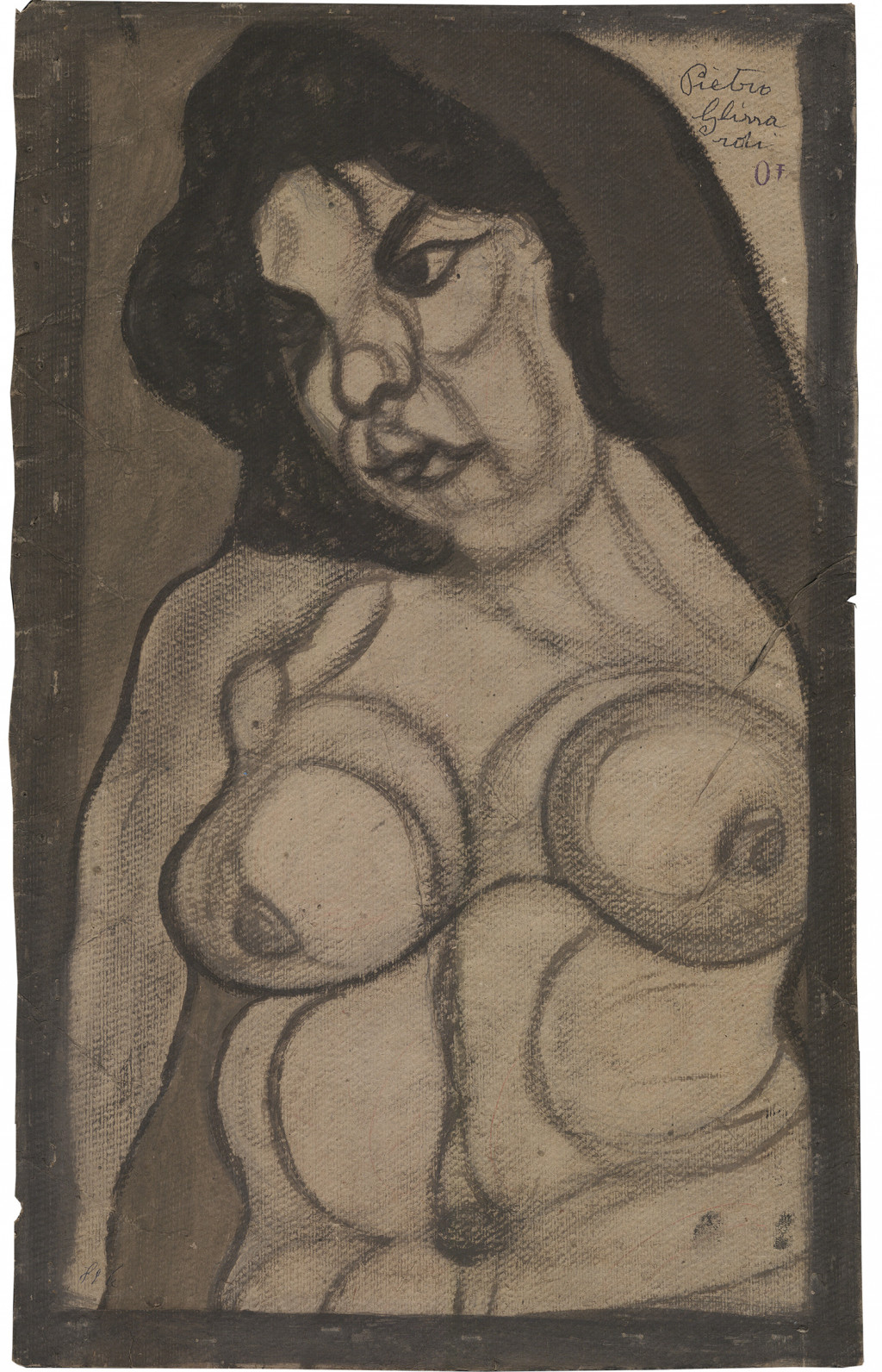 From February 3 to 25, 2022, the Maroncelli 12 gallery of Milan dedicates a monographic exhibition to Pietro Ghizzardi, curated by Davide Macchiarini.
The portraits on display highlight glances and passions, hidden pains and irony: that female universe by which Pietrone is so attracted and rejected at the same time. "His" women look at us with intense and deep eyes, always wide open that remain inside even when you stop looking at them. Expressionist by instinct, Ghizzardi's painting upsets any classic concept of beauty but expresses an unconscious emotional feeling that gives the work a particular vitality. Marginalized by the society that is being industrialized, Ghizzardi remains tied to the land that provides him with the elements for his painting. He finds in art self-affirmation and a reason for existing.
Pietro Ghizzardi had a deep-rooted love of the land and of traditional rural values. He drew, painted, sculpted, sang, played the harmonica, and told stories. The uniquely expressive figures he depicts are steeped in the age-old traditions that Pietro clung to in an age dominated by the need to maximise productivity and the use of time. Pietro was born in 1906 to a family of farmers living in the Mantua region of northern Italy. As day labourers, his parents were constantly on the move, and his childhood was one of deprivation. He was also a sickly child and, as a result, his schooling was patchy. The Ghizzardi family only put down roots in 1931, when they settled in Boretto. The River Po[…]