Search
Close
christian berst
art brut
Exhibition

From March 16 to April 22, 2017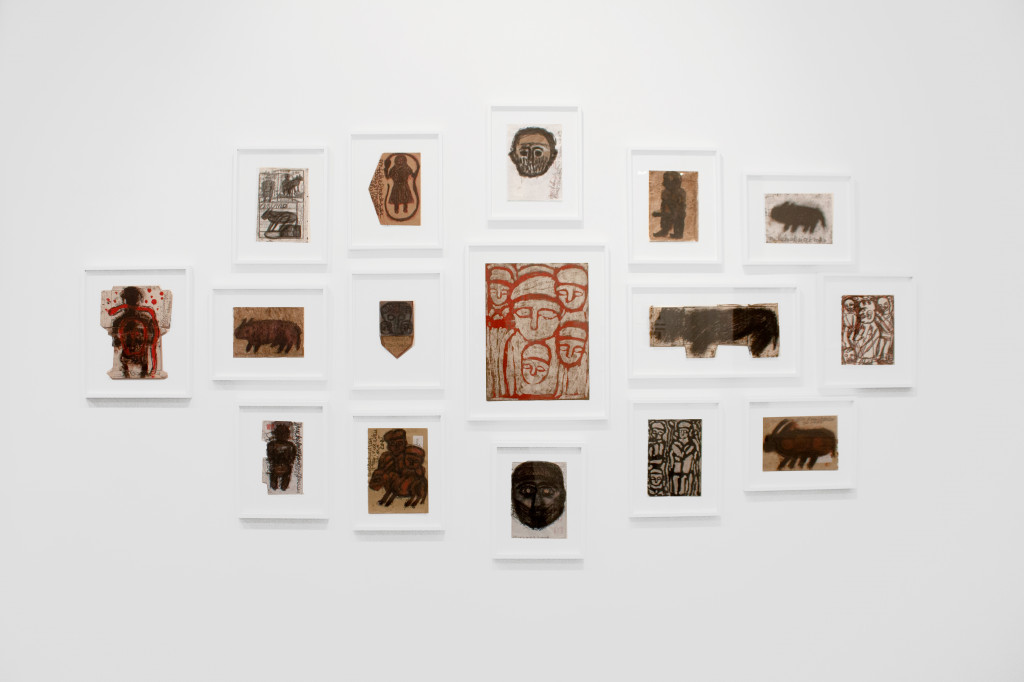 Now that Michel Nedjar has been one of the most renowned international figures in the field of Art Brut for almost 40 years already, 2017 will without a doubt be the year of consecration, as much as of clarification.
Immediately idolized by Dubuffet and crowned by Cardinal, the list of exhibits and publications that have been dedicated to him throughout the world since the 1980s is considerable.
Among the innumerable collections, both public and private – 20 new works have just joined the Pompidou collections – the events that are dedicated to him throughout the year will underscore the importance and the diversity of his work once and for all. And remind us that his work cannot be pigeonholed, or even reduced to the beginnings of Brut production.
A body of work which, while being brought from the shadows into light, proved to be prone to evolutions, to revolutions even: with time, the new dolls – full of new promise – from the series "Bundle of arrested objects" have joined the ranks of the memorial, visceral dolls from the early days; his emblematic pastels, totemic and corporeal, now appear alongside the "Galatas," an ensemble of geometric self-portraits where the cultural and original output of the East and the West is symbolically maintained. And this, without taking into account the more recent "coudrages" and other "agrafages" which marvelously illustrate the way that Michel Nedjar, just like a harvester, reconstructs a fragmented identity.
Meanwhile, in the homage paid to him by the LaM and the National Museum of Modern Art, we can also discover Nedjar the experimental cinematographer. Thus, little by little, the portrait of an immense, protean artist materializes at the intersection of paths – one who, in the life-saving practice of creation, has never stopped embodying an absolute kind of freedom. And in doing so, resistant to all labels, has endangered all dogmas.
Artworks
Please
contact us
to inquire about the available works.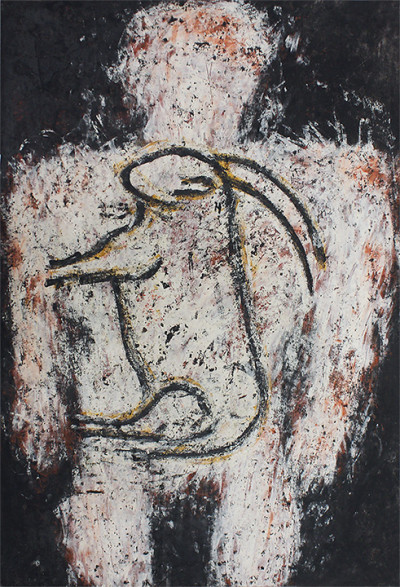 Michel Nedjar
Presence, untitled | Paris Belleville, 1991
29.53 x 43.31 in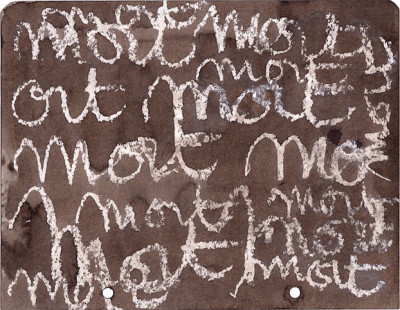 Michel Nedjar
untitled | Paris St.-Martin, 2003
8.27 x 6.69 in
Preface : Philippe Godin
Foreword : Christian Berst
Catalog published to mark the exhibition Michel Nedjar : crossroads, from March 16th to April 22nd, 2017.