Search
Close
christian berst
art brut
Exhibition

From November 2 to December 2, 2017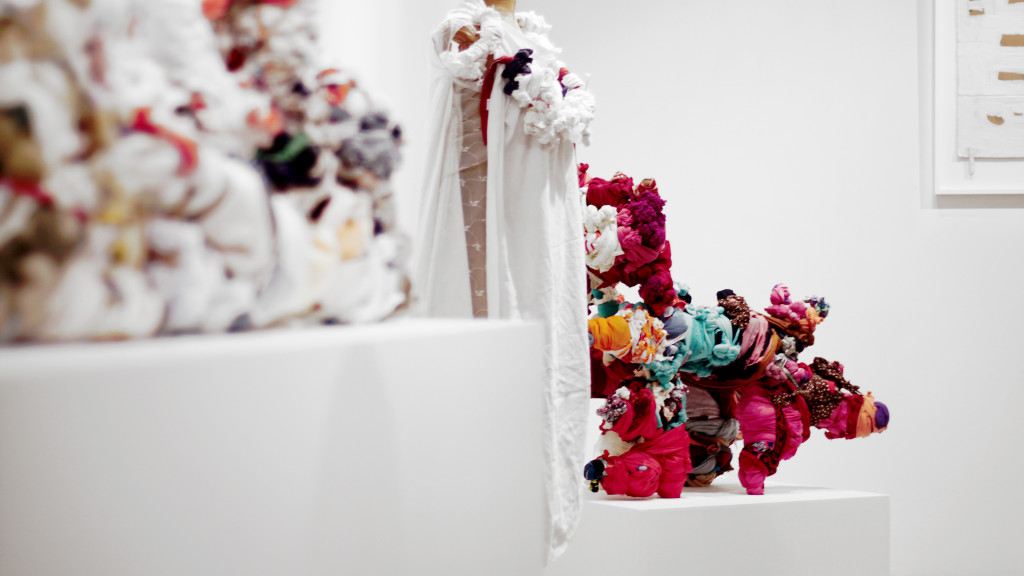 If art, in its genesis, was cultural and even spiritual, Pascal Tassini's inscribes itself directly into this genealogy.
Born with Down's syndrome in 1955, he began by producing terracotta tribes, elementary, aloof, like Noks from beyond Quiévrain (Belgium). But very quickly, he wanted to live in the world, his world. And built, to this end, a haven at the very heart of the Créahm of Liege, where he had been living for several years: a shack made of objects robbed in the institution and inextricably linked to each other by fabrics tied into chains of knots. As with the Schwitters, Tassini's Merzbau has always been protean and evolving. But as this symbolic home expanded, Tassini's status became more fixed. Visitors started to come see him there as "Doctor Tassini", in a delightful inversion of roles.
But this "hidden husband of Annette Messager" – as Léa Chauvel-Lévy wrote –, in order to complete his transformation, began to produce, for years and following a similar process, sumptuous wedding accessories. In the manner of the bowerbird, Tassini embarked on a mission to seduce, one whose creativity and majesty had no bounds, by conceiving – and revisiting – wedding dresses and headpieces, trains and bouquets, wedding bands and slippers. Including even the nuptial furniture, which took on, after his alterations, a slight baroque appearance, sometimes rocky, made with exhilarating growths and organic metamorphoses.
Pascal Tassini was thus ready, and announced it by drawing up marriage proposals made of a frantically dense, simulated writing; a grapholalia only broken, sometimes, by two oculi at the bottom of the sheet that represent wedding bands.
Instead of a wife, admirers from around the world came to him, and even if we have been able to provide a peak at his enormous talent during some collective exhibitions, followed by others in prestigious locations such as, again this year, the Maison Rouge, this is his very first solo exhibition in a gallery.
Artworks
Please
contact us
to inquire about the available works.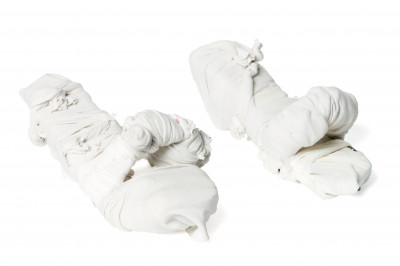 Pascal Tassini
untitled, 2016
10.24 x 3.94 in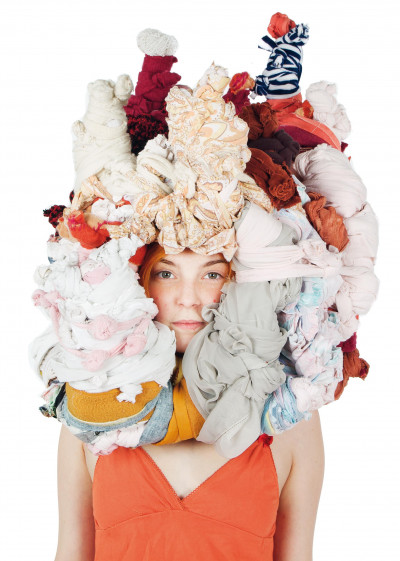 Pascal Tassini
untitled, 2007
22.83 x 24.8 in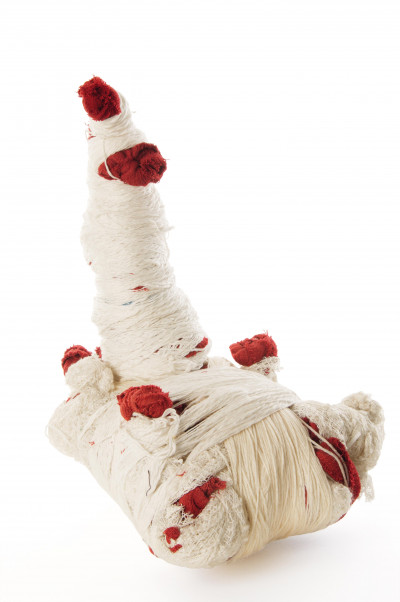 Pascal Tassini
untitled, 2011
9.84 x 14.96 in
Preface : Léa Chauvel Lévy
Foreword : Christian Berst
Catalog published to mark the exhibition Pascal Tassini : nexus, from November 2nd to December 2nd, 2017.