Search
Close
christian berst
art brut
lindsay caldicott
x ray memories
Exhibition

From October 13 to November 24, 2018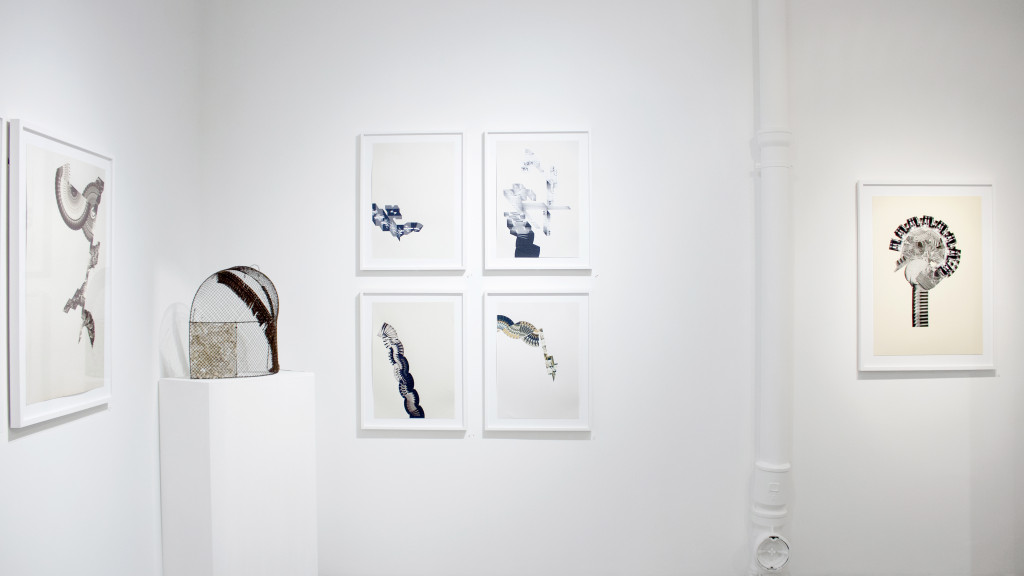 The body of work by Lindsay Caldicott – born in 1956 in Leicester, and died after taking her own life in the same city in 2014 – radiates in such a way that it momentarily silences the dichotomies between Art Brut and contemporary art. Rather than following in the footsteps of the quarrel over the sex of angels, it invites us to examine the pathways, the crevices through which flows one singular creative fluid.
The tragic destiny of Lindsay Caldicott, rather than offering us an interpretive key to her work, pushes us nonetheless to seek the substance of her art in it, and to try to comprehend its nature.
This professional radiographer only interrupted her short career twice, first to obtain her Bachelor of Arts at the University of Middlesex in London in 1984, before returning to work at a hospital in Amsterdam, and then in 1990, due to her internment for schizophrenia. Yet, it was during this difficult period that Lindsay gathered the sediments of her past to produce her great body of work from it.
Through what Marc Lenot calls, in the essay he just devoted to her, an "aesthetic of fragments and assemblages," Caldicott develops a dazzlingly coherent language. We cannot resist giving a more attentive examination of the relationship with El Lissitzky or Moholy-Nagy's compositions, or even with some of Etienne-Jules Marey's compositions,: she sought out neither the simplicity of the former, nor was satisfied with the kinetic effects of the latter.
With Lindsay, we are first struck by her way of organizing her collages into geometric ensembles interspersed with accidents, forms that become tangled and repeat obsessively. While a rarely denied chromatic harmony reigns in her works, stretching from grays to reds and from golden brown nuances to flesh color. For, indeed, flesh constitutes the prima materia of this fractal world that appears to unfold before our eyes. And we understand then that these features are principally made of a myriad of fragments of radiographs, worked with a scalpel and assembled with an entirely surgical precision. Sometimes, architectural details or geometric elements take part in this vertigo of forms.
The sensation that dominates then is that of a personality itself fragmented and attempting in some way to glue the pieces back together. Seeking to elicit a superior order, or simply respite, from the tiniest dregs of existence. Or perhaps both. The images she produced are like snapshots of that moment, of her balancing at the edge of the precipice.
Artworks
Please
contact us
to inquire about the available works.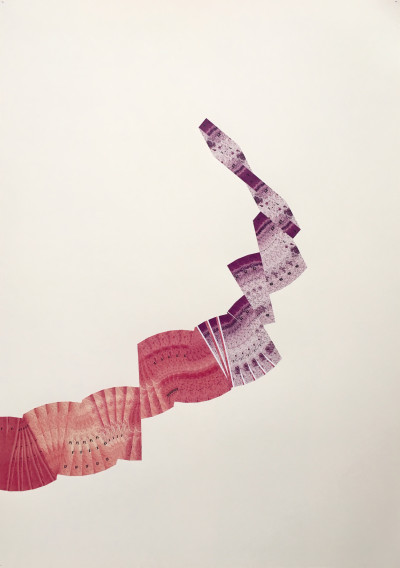 Lindsay Caldicott
untitled, 2000
23.23 x 33.07 in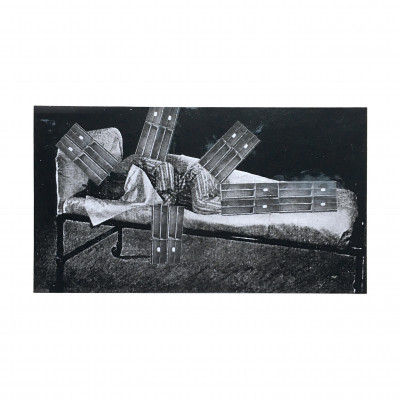 Lindsay Caldicott
self-portait in hospital bed (wearing Pyjamas), 1998
11.42 x 16.14 in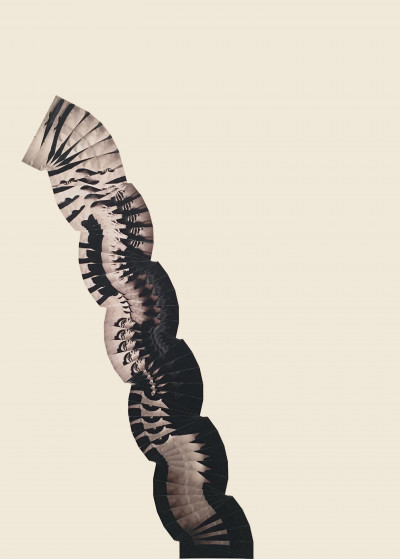 Lindsay Caldicott
untitled, 2000
16.54 x 23.23 in
Catalog
Lindsay Caldicott
x ray memories
Preface : Marc Lenot
Foreword : Christian Berst
Catalog published to mark the exhibition Lindsay Caldicott: x ray memories, from October 13th to November 24th, 2018.
lindsay caldicott, l'iconographie de l'inconscient faite collage
Christian Gattinoni, La Critique.org.
December 26, 2018
.
lindsay caldicott : effets du rayonnement
élisabeth Quin, Madame Figaro.
November 23, 2018
.
lindsay caldicott chez christian berst art brut
Philippe Dagen, Le Monde.
November 2, 2018
.
lindsay caldicott, avec un x majuscule
Marc Lenot, Blog Le Monde Amateur D'art Par Lunettes Rouges.
November 1, 2018
.