Search
Close
christian berst
art brut
Franco Bellucci
as beautiful as … #
Exhibition

From April 9 to June 13, 2021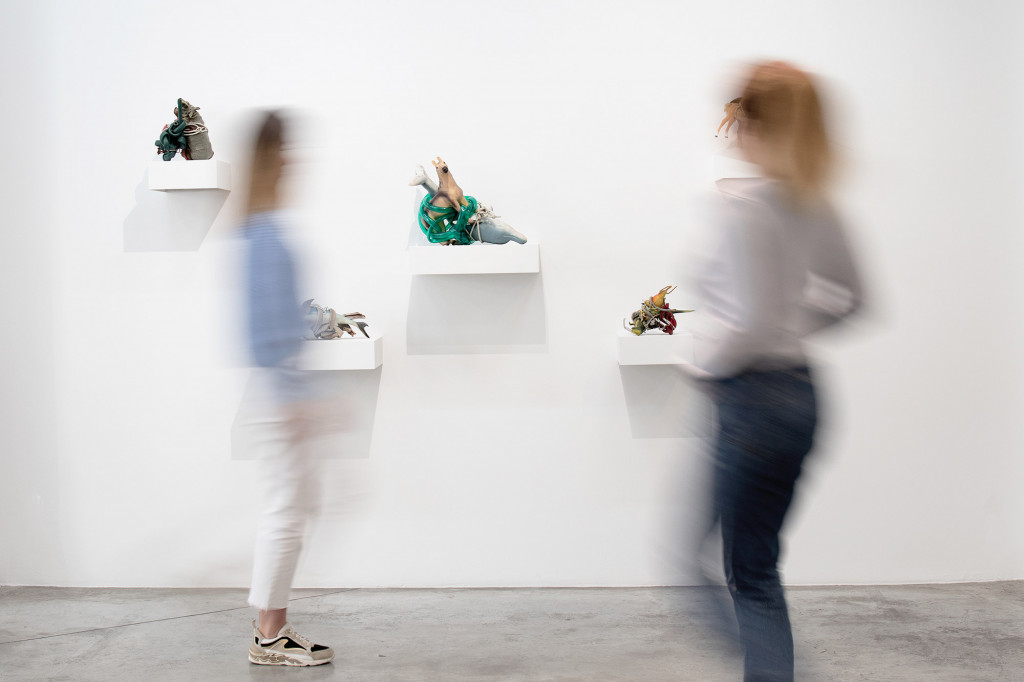 5 years after its first exhibition dedicated to Franco Bellucci, the gallery presents as beautiful as… # 2, a new solo show honoring the recently deceased artist. Struck by a significant delay in psychic development, deprived of the ability to speak, Franco Bellucci tirelessly assembled various objects gleaned during his daily walks. This ritual gradually contributed to alleviating his rage and channeling his strength into a creative movement that made him a major figure in Italian art brut, exhibited in particular at the Maison Rouge and the Palais de Tokyo, in Paris and at Galila's POC. and at the Trinkhall Museum.
If, in Franco Bellucci's work, the idea of reconstruction – or even that of fixing, so dear Kader Attia – imposes itself in the first place, it cannot suffice once we are familiar with how he made his works. Indeed, how could we not be taken by Bellucci's immutable ritual, holding the objects that he ties, twists, kneads, bruises and recomposes against his stomach.
If we consider for a moment that the stomach is understood in certain Oriental and Greek philosophies to be the seat of the soul or, at the very least, of the epithumia – desire – we see the amount of vital, primordial energy that could animate these creations. If, in addition, this operation is devoid of all discourse, of all words, but is done at the rhythm of a guttural scansion, of the hoarse breath of Bellucci, one cannot help but draw a parallel with certain shamanistic rituals.
Contrary to Judith Scott, a spider-like weaver of cocoons intended to hide objects, or Pascal Tassini, exploring the proliferating possibilities of knots, Franco Belluci reveals, sublimes, and resuscitates. By creating chimera, he metaphorizes his battle against fragmentation all the while giving his objects an absolute power of recreation. "As beautiful as the unexpected encounter, on a dissection table, of a sewing machine and an umbrella" (Count of Lautréamont, The Songs of Maldoror).
Artworks
Please
contact us
to inquire about the available works.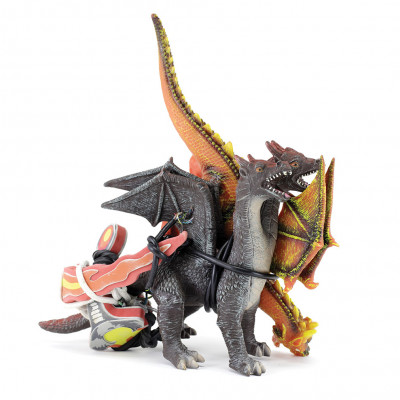 Franco Bellucci
untitled, 2016
15.75 x 16.54 in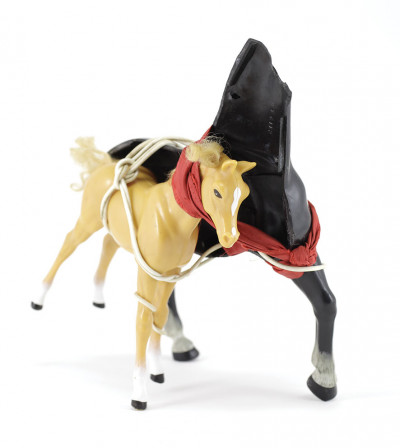 Franco Bellucci
untitled, 2018
4.72 x 9.84 in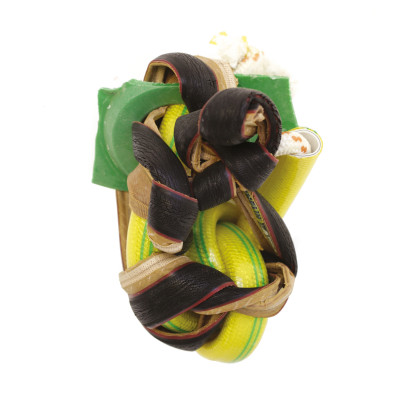 Franco Bellucci
untitled, 2015
5.12 x 8.27 in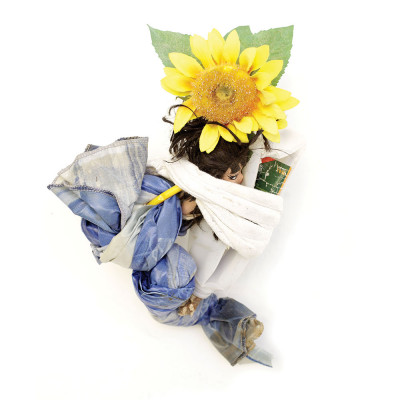 Franco Bellucci
untitled, 2007
12.6 x 15.75 in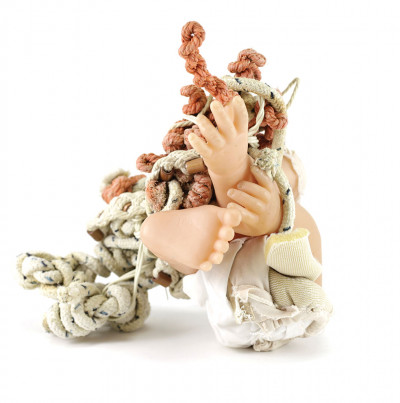 Franco Bellucci
untitled, 2010
9.06 x 14.17 in
Franco Bellucci
untitled, 2013
27.56 x 28.35 in
Catalog
Franco Bellucci
as beautiful as…#2
Preface : Gustavo Giacosa
Foreword : Christian Berst
Catalog published to mark the exhibition Franco Bellucci : as beautiful as…#2, from april 9th to june 13th, 2021.
Sélection galeries: Tania Mouraud chez Ceysson & Bénétière (Luxembourg), Jean-Michel Alberola chez Daniel Templon et Franco Bellucci chez Christian Berst
Emmanuelle Jardonnet, Philippe Dagen, Le Monde.
May 21, 2021
.
Au fil de la journée. Après six mois de réouverture, une journée de réouvertures pour la culture
Clémentine Mercier, Libération.
May 19, 2021
.
Phonomaton avec Charlélie Couture sur Franco Bellucci chez Christian Berst (podcast)
Anaël Pigeat, Charlélie Couture, Christian Berst, Spotify.
May 14, 2021
.
Agenda des vernissages de la semaine du 22 avril
La Rédaction, Toute La Culture..
April 22, 2021
.
Les étreintes brutes de Franco Bellucci
Lili Tisseyre, Smarty.
April 11, 2021
.
Franco Bellucci, l'irrécupérable de l'art brut
Philippe Godin, Le Club Médiapart - La Diagonale De L'art.
April 4, 2021
.
Franco Bellucci beau comme…#2