Search
Close
christian berst
art brut
alexandro garcia
no estamos solos
Exhibition

From March 12 to April 24, 2010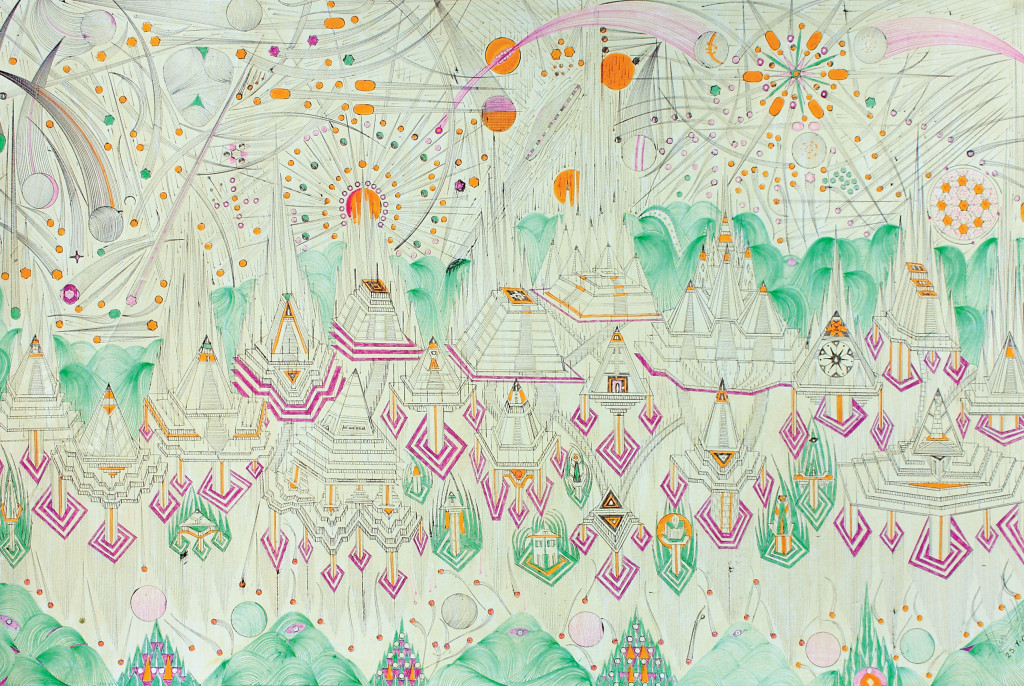 Alexandro García, a Uruguayan gardener who began transcribing his ethereal visions following an avistamiento, or close encounter of the third kind, is a rare gem. His work, which reveals occasional echoes of pre-Columbian cosmology, has parallels with spiritualist art in that the artist declares himself to be merely the instrument of higher powers: "I am a channel absorbing the messages of the cosmos."
His painstaking, highly codified compositions feature fantastical cities that appear weightless or on the verge of floating off into the infinity of space, where constellations come to dance with them in an elegant ballet. They evoke an Elsewhere offered up for our own projections, awaiting colonisation by a new form of humanity: "we are not alone." Not since Magalí Herrera and, going back even further, the artists from the collection of the Brazilian psychiatrist Osório Cesar, has South America given us such a fascinating exploration of the meandering paths of creativity.
Catalog
Alexandro Garcia
no estamos solos
Preface : Thiago Rocca
Foreword : Christian Berst
Catalog published to mark the exhibition Alexandro Garcia : no estamos solos, from march 12th to april 24th, 2010.