Search
Close
christian berst
art brut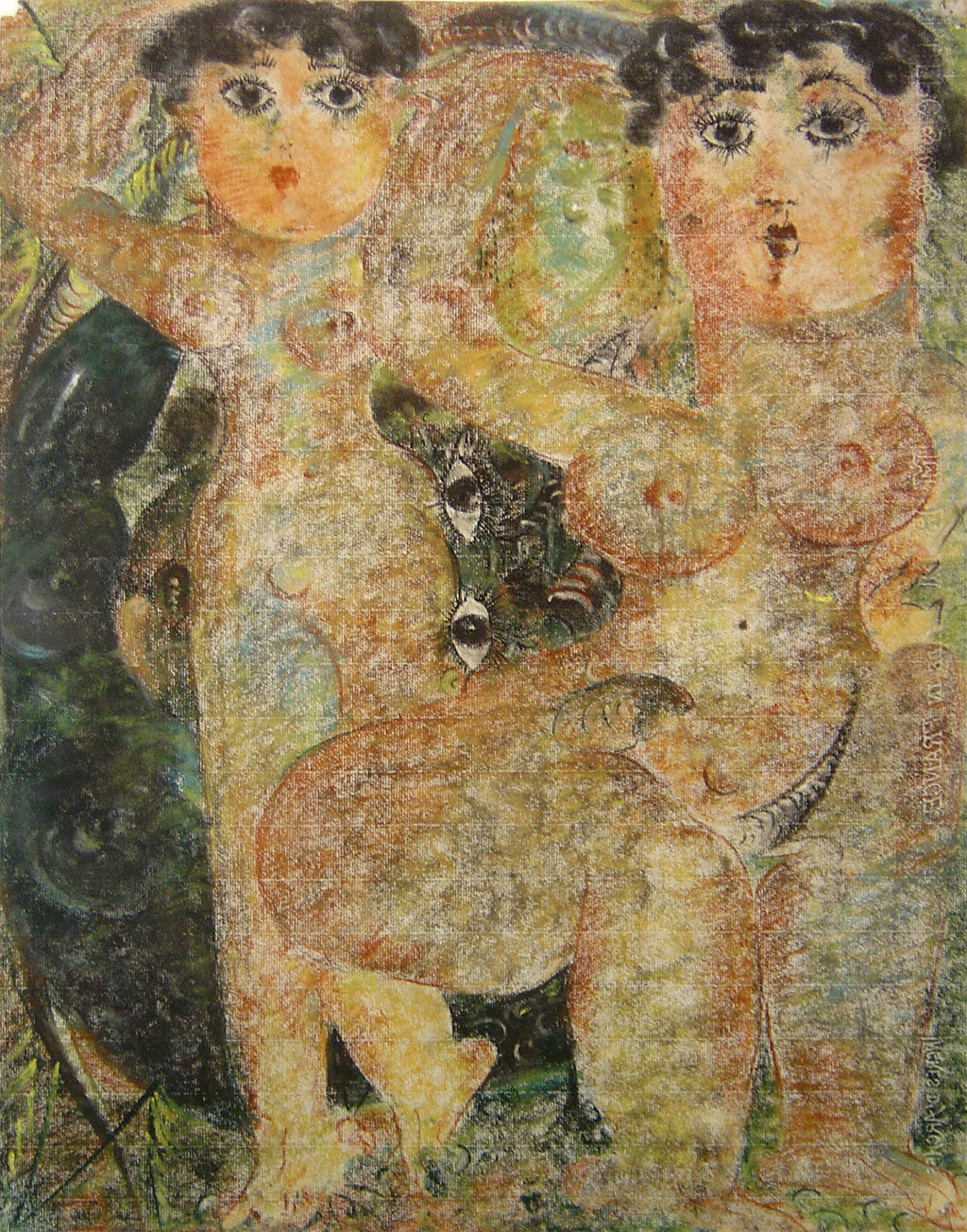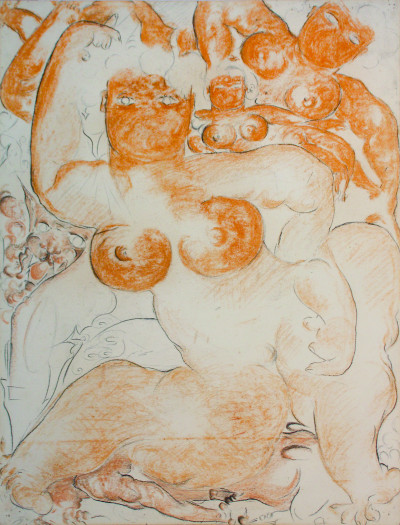 The paintings made by Fusco constituted, for a man who was mute, the breaking of silence by a "grandiose mute monologue," according to Dr. Requet. Resembling a deaf scream, over the course of several months, he painted the majority of his works: a woman, with an enigmatic look, his preferred subject.
Born into a family of craftsmen, Fusco was introduced at an early age to wood carving by his father, and at age of thirteen, was employed to make cabinets and other carpentry work. During this time, he also began making drawings and paintings and attended classes at the Beaux-Arts of Lyon. All of this abruptly came to an end at the age of eighteen; he committed a crime of passion that landed him in prison for two years. Fusco later served in the military and was stationed in Southern Algeria where he was the victim of injustices. These varied tests plunged him into silence. Upon returning home, his family, distraught by his behavior, committed him to the asylum in Bron.
For five years he remained both passive and unproductive, until in 1935 he drew some simple graffiti on the wall above his bed. In time, his production grew and evolved into renderings of enormous female sexual organs, followed by female characters. White, black, red, green, and purple (which he made himself using stones he found by scratching the ground or leaves) constituted his preferred palette. In 1938, Fusco agreed to paint using materials given to him by Dr. André Requet and, in a few months, covered more than one hundred double-sided sheets. The women, often nude, are more majestic than ever. This newfound creativity proves to be the impetus for Fusco to regain his speech; referencing one of this works, he says to Dr. Requet: "That one is pretty." Fusco, ultimately, will be a victim of food restrictions imposed on asylums after the defeat: he died from starvation on December 29, 1940. His work, which has become a classic within the field of art brut, is held primarily in the Collection de l'Art brut in Lausanne but also in the Museum of modern art, contemporary art, and art brut of Lille-Métropole.
 
Artworks
Please
contact us
to inquire about the available works.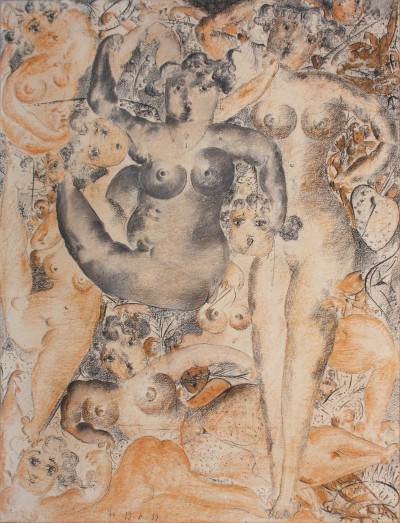 untitled, 1939
18.5 x 24.41 in