Search
Close
christian berst
art brut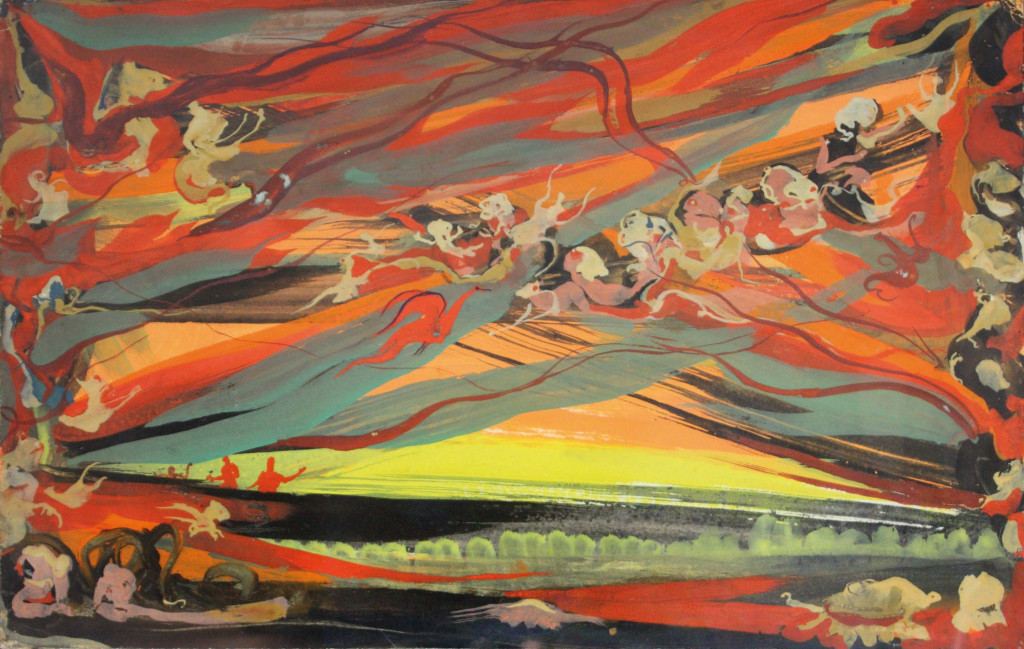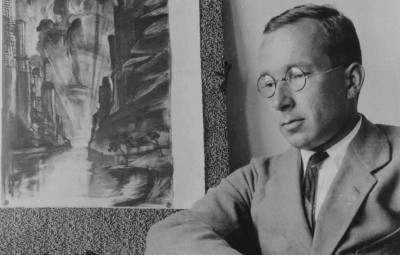 Country
Russia (Russian Federation)
Eugène Gabritschevsky was born in 1895 to a high aristocratic family in Moscow and enjoyed a significant career as a biologist before sinking into madness. His father, a bacteriologist, introduced him to science and Eugène became quickly known as a specialist in questions of heredity, working in the United States, then in Paris at the Institut Pasteur. Alongside his scientific work, the young man painted, in his spare time, expressionist-inspired works of art. At the onset of the Russian revolution, Eugène first showed signs of a larger behavioral disorder which would result in his commitment to the psychiatric hospital in Haar (near Munich), where he would remain until his death in 1979.
What began as a hobby suddenly became a frantic activity: over the course of three decades he painted and drew on any surface available including calendars, magazines, administrative bulletins, etc. using charcoal, pencil, watercolor, and gouache. His multi-dimensional universe began to spread: many of his works are otherworldly, filled with ghostly characters, strangely disturbing, where there is a fascinating atmosphere, several others prove to be non-figures, tachistes. Eugène particularly liked to leave room for chance in all of his creative practice and enjoyed conjuring forms by passing a sponge or a rag over previously painted areas or by using a system of folds.
Gabritschevsky's work, which captivated Daniel Cordier and Jean Dubuffet, among others, is represented in many important collections across the world, and thanks to a gift by Cordier, is in the permanent collection of the Paris Museum of Modern Art.
Artworks
Please
contact us
to inquire about the available works.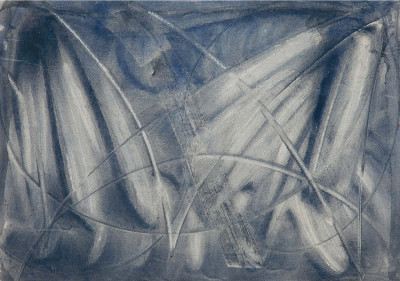 untitled, 1959
16.14 x 11.02 in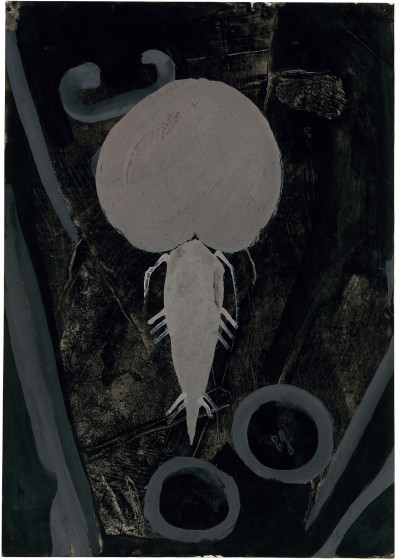 untitled, 1950
7.87 x 11.42 in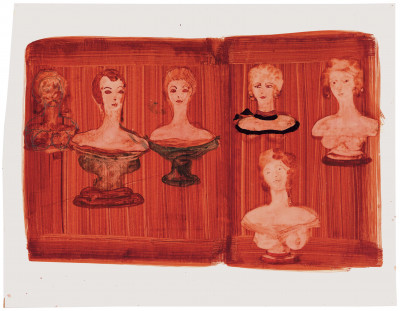 untitled, 1945
10.24 x 7.87 in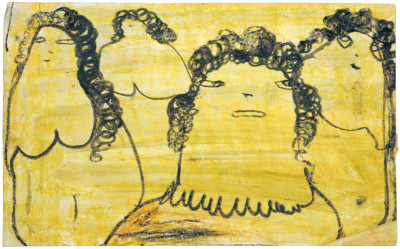 "Personnages", 0
8.27 x 5.12 in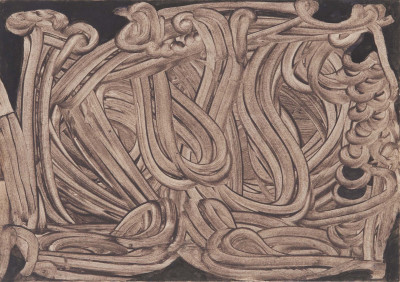 The roots of the earth, 1960
16.54 x 11.42 in
Preface : Raphaël Koenig.
Foreword : Christian Berst.
Catalog published to mark the exhibition In abstracto #2, from March 5th to May 30th, 2020.
Monster
curated by Nancy Huston.
From September 11 to October 10, 2021
.
in abstracto #2
at the gallery.
From March 5 to June 6, 2020
.
4th Biennale of Art Brut
Theatre, Collection de l'Art Brut, Lausanne.
From November 29, 2019 to August 30, 2020
.
Elevations, Bruno Decharme & Antoine de Galbert Collections
Hommage à Joseph Ferdinand Cheval, Château de Hauterives .
From April 30 to 27, 2015
.
Art brut
ABCD Collection / Bruno Decharme, la Maison rouge, Paris.
From October 17, 2014 to January 18, 2015
.
The crowd
Collection de l'art brut, Lausanne.
From February 27 to August 25, 2002
.
monstre commissaire nancy huston