Search
Close
christian berst
art brut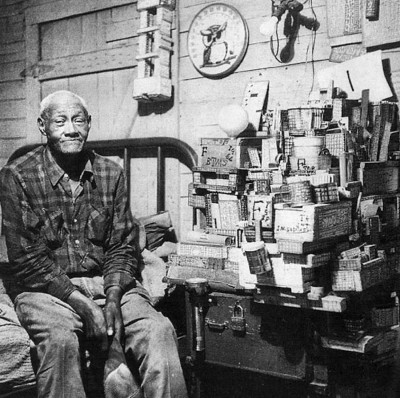 Armstrong was born in Thomson, Georgia. He went to school until eighth grade. He married in 1929 and had two daughters. For much of his life, he worked picking cotton on the local Mack McCormick farm. After his wife died in 1969, he began to work at the Thomson Box Factory, staying there until 1982.
In 1972, he claimed to be visited by an angel who warned him that the end of world was coming soon. Armstrong went on to construct almost 1,500 box calendars with the aim of trying to determine the exact date of the approaching doomsday. Many of the calendars are made of wood with clocks and dials, painted white and over-layered with grids or with text denoting the box's purpose.
Artworks
Please
contact us
to inquire about the available works.

untitled, 1987
2.76 x 8.27 in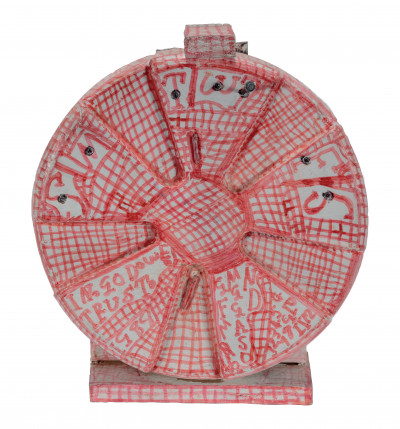 untitled, 1988
12.2 x 13.78 in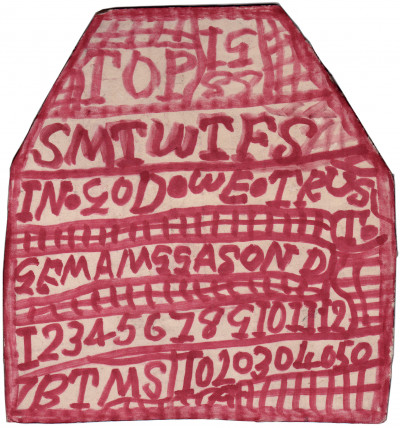 untitled, 1988
6.3 x 6.69 in

untitled, 1987
1.97 x 15.75 in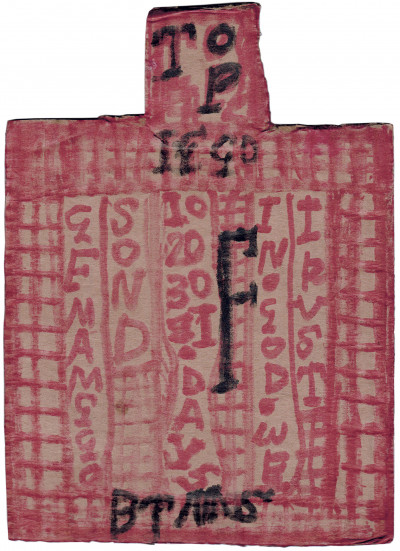 untitled, 1990
6.3 x 8.66 in
Catalog
Do the Write Thing
Read Between the Lines
Prefaces : Phillip M. Jones & Lilly Lampe
Foreword : Christian Berst
Catalog published to mark the exhibition Do the Write Thing : Read Between the Lines at christian berst art brut, New York, du october 30th to december 21st, 2014.
Antoine Frérot collection
France