Search
Close
christian berst
art brut
De la lenteur avant toute chose…
Event

From September 25 to November 16, 2013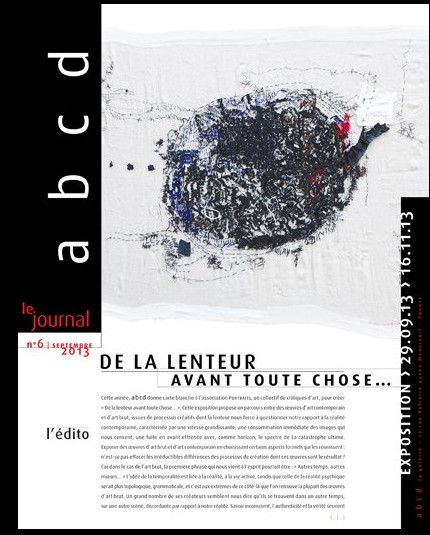 Modernity fascinated by speed finds its plastic expression in futuristic acceleration, surrealist "convulsive beauty", the succession of images on film and video. Speed is revolutionary. But modernity, by dint of acceleration, could well be treading water.
For the start of the 2013 school year, abcd invites the association Portraits to organise an exhibition that focuses on creative processes that, in their slowness, involve a subversive duration in relation to contemporary injunctions to consume art and images.
Without distinguishing in the scenography between contemporary artists and those classified as Art Brut, this exhibition proposes art forms that seem not to be concerned with this imperative, and that stand in the present tense.
Works by Dan Miller and Edmund Monsiel, represented by the gallery, will be presented.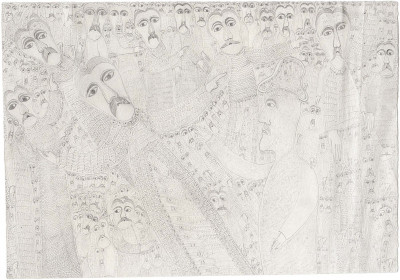 Edmund Monsiel
Born in Poland in 1897, Edmund Monsiel left school without a diploma and opened a small village store that the Germans took over in 1942. He took refuge at his brother's home in Wozuczyn, a small city in the Lubin province, convinced that the Nazis were after him, and remained hidden in the attic for 20 years, until his death. In 1943, at the peak of the war, he began to draw. It was not until after his death that some 500 of his creations were found, "inspired" by traditional, popular and religious iconography. Myriads of faces cover the entirety of the page, obsessively repeated. The smallest ones are difficult to distinguish; sometimes, up to 3000 figures are represented in the same[…]
More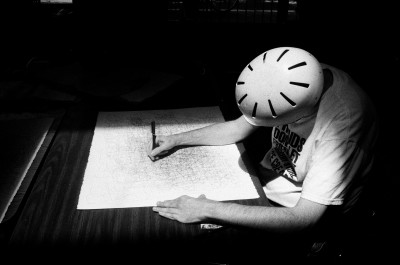 Dan Miller
Having become, in a decade, one of the most recognized contemporary brut artists, this autistic native of California is sometimes compared to Cy Twombly: while the latter deconstructs language, the former builds it. Since 2010, the gallery has contributed to its international recognition by organizing several exhibitions and publishing the only monograph available to date, enriched with an essay by Richard Leemann. Present in countless public and private collections - including those of the MoMA and Pompidou –, Dan Miller's work was also part of the official selection of the 2017 Venice Biennale.
More
De la lenteur avant toute chose…