Search
Close
christian berst
art brut
Event

From February 18 to May 17, 2015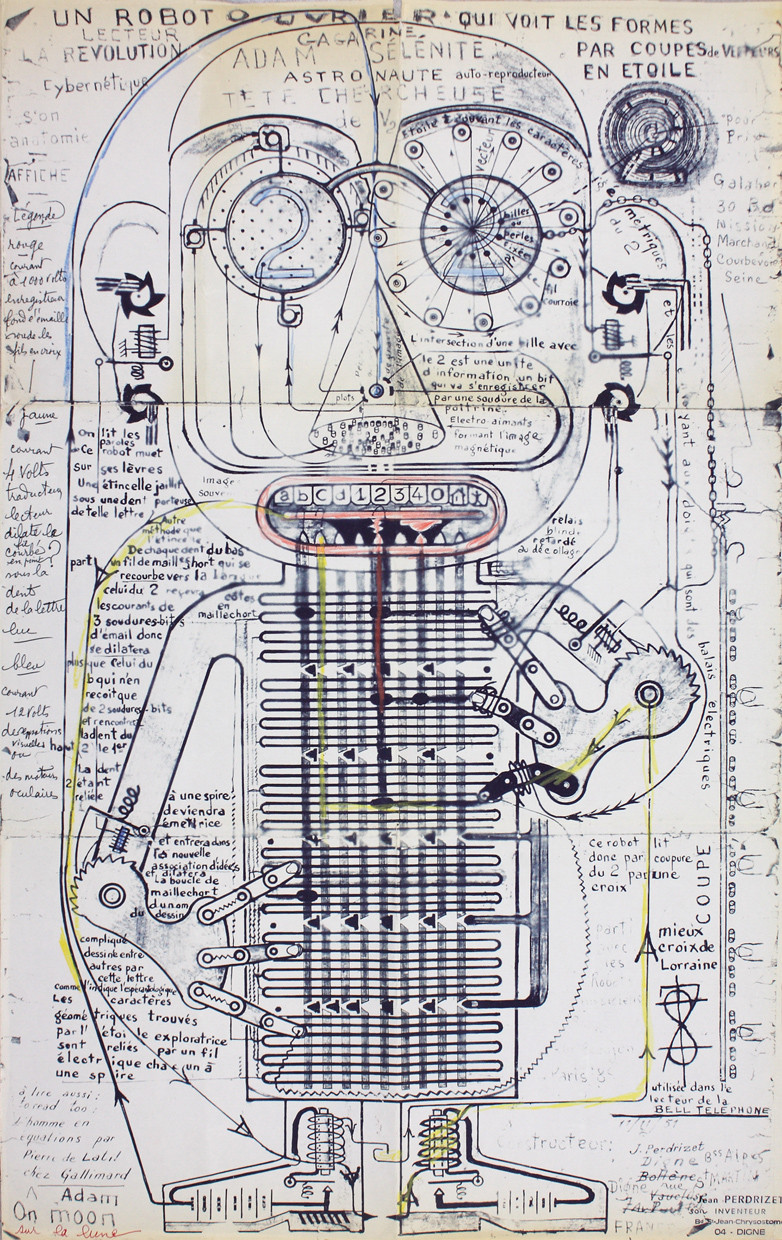 The gallery lent two works by Jean Perdrizet for the Palais de Tokyo exhibition : Le bord des Mondes.
Are there works that are not works of art? Questioning as Duchamp did the essence of creation and its territories, the Palais de Tokyo explores interstitial worlds, at the borders of art, creation and invention.
The exhibition Le Bord des Mondes is an invitation to travel to the farthest reaches of creation by revealing the prodigious investigations and inventions of a number of visionaries, beyond the traditional realm of art. Situated at the edges of art and invention, the exhibition shatters the borders between worlds, between identified artistic territories and parallel worlds outside of the art system, by exploring the fertile precipice that can bring them together.
Around thirty creators – most of whom come from outside the field of art – develop visions and ideas that through their sheer beauty could certainly belong to it. Neither outsider nor naïve artists, no more than they are "eccentric," these free spirits explore unknown forms and refresh our gaze, beyond cannons and disciplines. These are like so many stories that, through their originality and inventiveness, renew our attention to the mysterious zones of creation, expressed in its most audacious form. Here, experience, reinvention and the overcoming of divisions prevail.