Search
Close
christian berst
art brut
MONsens
Outsider Art Past and Present & Interaction
Event

From June 20 to September 6, 2015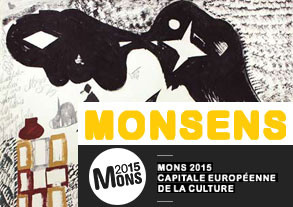 Mons (Belgium), european capital of culture 2015, organize the exhibition MONSens from June 20 to September 6, 2015, at city's the Beaux-arts.
MONSens combines two projects which perfectly illustrate the evolution of our perception and appreciation of outsider art. The first, Outsider Art Past and Present, will focus on the change in the significance attributed to such works (Aloïse Corbaz, Paul Duhem, Martha Grunenwaldt, Johann Hauser, Willem Van Genk, Adolf Wölfli…). The second, Interaction, will present the results of workshops bringing together contemporary artists and people with mental disabilities residing in Le Carosse.
The gallery lent for this exhibition three statues by Michel Nedjar and three paintings by Carlo Zinelli.