Search
Close
christian berst
art brut
Monster
curated by Nancy Huston
Exhibition

From September 11 to October 10, 2021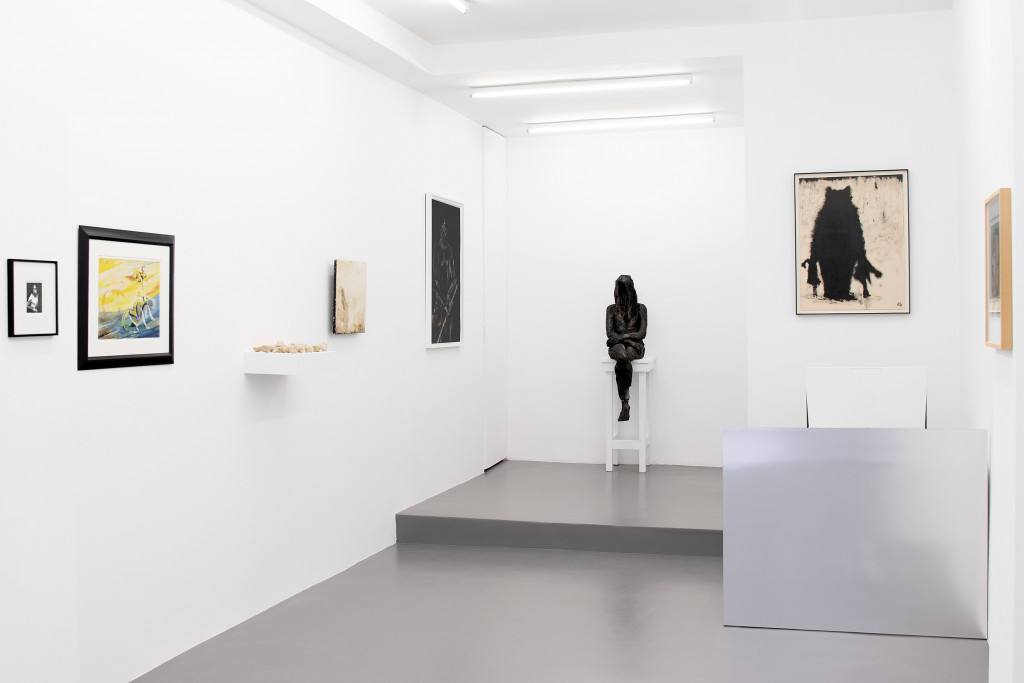 Our new exhibition will be entrusted to the writer Nancy Huston, for whom this will be the first curation of an exhibition. She only accepted our proposal to take over the Bridge in September on the condition that she could develop the theme of the monster.
The monster is the other, the idiot, the unthinkable, the unthought of, but it is also the one who defies the norm and the laws of nature. Through the works of art brut and contemporary art chosen by Nancy Huston, the monster - whether fantasized or real - testifies to the persistence of ancestral fears and the strength of our imaginations.
"monster.
It grows. It grows inside me. It grows. I feel it. It is sensitive, sensual. It burns, moves, snorts. It is more beautiful, more alive, more powerful than me. Sometimes I try to resist him but he is irresistible. As soon as I open my mouth, he roars and it's great: his roar resounds, ricochets, fills the universe, intoxicates me. When he emerges, he rips off my politeness like Superman rips off Clark Kent's clothes. Triumphant, it absorbs me, appropriates me, assimilates me and abolishes me. It is a pleasure to be one with him. It devastates, shreds, crushes, it's not me, it's me, it's me, it's not me, it comes from before, it goes through me, it's not my fault, it's out of my fault, out of me, out of me.
Nancy Huston
Exhibited artists : Jorge Alberto Cadi, Hélène Delprat, José Manuel Egea, Eugène Gabritschevsky, Gérard Garouste, Anouk Grinberg, Tomasz Machciński, Gastineau Massamba, Michel Nedjar, Chloé Poizat, Cécile Raynal, Lionel Sabatté.
Catalog
monster
curator : Nancy Huston
Text : Nancy Huston
Catalog published to mark the exhibition monster, curator : Nancy Huston, from September 11 to October 10, 2021 at the bridge by christian berst.
monstre commissaire nancy huston