Search
Close
christian berst
art brut
Exhibition

From February 22 to 26, 2023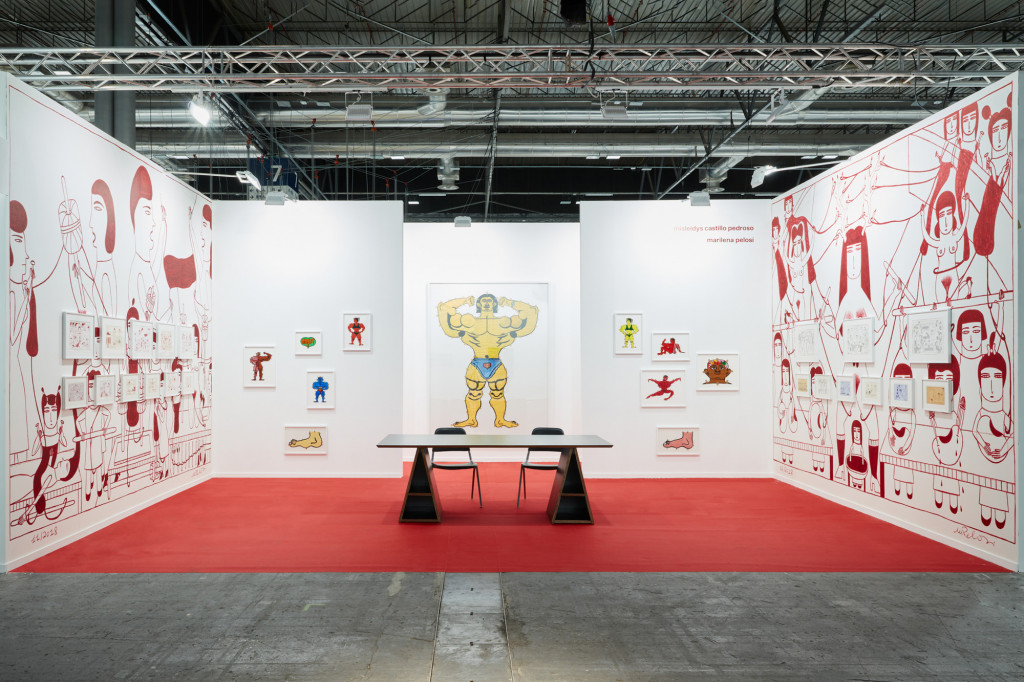 For its first participation in ARCO, the gallery will present (booth 7A12) the works of Cuban artist Misleidys Castillo Pedroso and Brazilian artist Marilena Pelosi, two Latin American artists whose history is rooted in alterity, and whose productions have long been kept secret.
By addressing the question of the representation of the body, they go beyond stereotypes and overturn the established social and symbolic order. This reconquest is operated in them by mutation, transfiguration: for Misleidys Castillo Pedroso, the body is magnified, omnipotent, hieratic and without consideration of gender; for Marilena Pelosi, it is ritualized, jubilatory and, paradoxically, expiatory. These two artists have in common to propose a frontal reading of the body, not lived any more like a generator of emotions, but rather like an intercessor with the world.
Artworks
Please
contact us
to inquire about the available works.
Marilena Pelosi
toujours accrochée à son motif céleste, même pendant la valse de la Saint-Valentin, 2019
16.14 x 11.42 in
Marilena Pelosi
untitled, 2018
13.78 x 10.63 in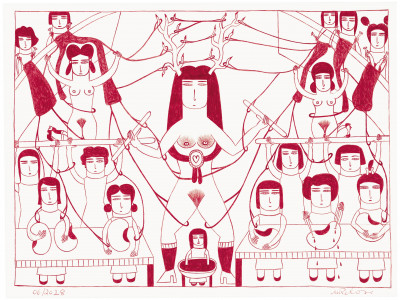 Marilena Pelosi
untitled, 2018
12.6 x 9.45 in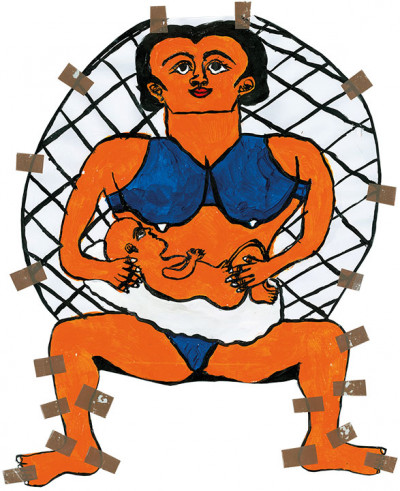 Misleidys Francisca Castillo Pedroso
untitled, 2018
10.63 x 13.78 in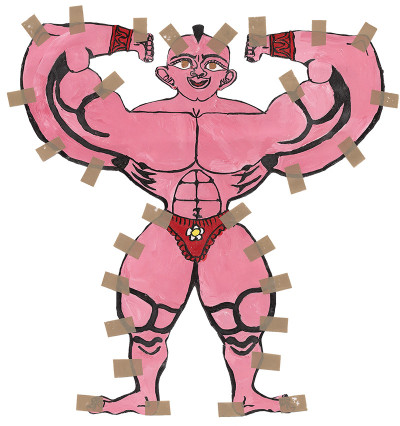 Misleidys Francisca Castillo Pedroso
untitled, 2021
12.2 x 12.2 in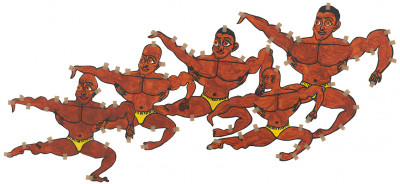 Misleidys Francisca Castillo Pedroso
untitled, 2022
23.62 x 47.24 in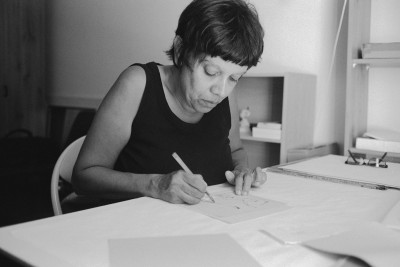 Marilena Pelosi
At a very young age, Marilena Pelosi began to make drawings in which exuberant Catholicism and feverish Macumba, from her native Brazil, swirled to the point of delirium. The reminiscence of trance, eucharistic processions and carnivals are inextricably combined with much more intimate evocations. Established in France for several decades, she continues these same disturbing drawings, made with ballpoint pens, in which doll-women are both executioners and victims. Entering the BIC collection (France) in 2019, she is represented in major collections, including those of Hannah Rieger (Austria), Amr Shaker (Switzerland), and Dino Menozzi (Italy).
More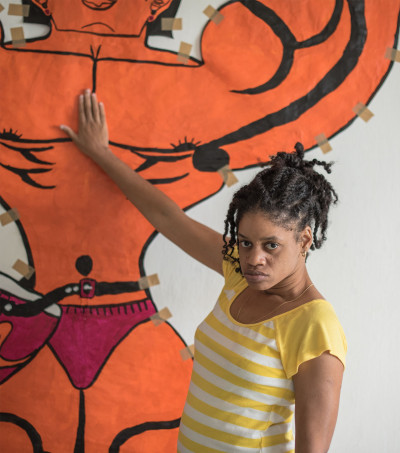 Misleidys Francisca Castillo Pedroso
This Cuban artist has no other means of expression than that of her creation. The walls of her home, where she lives with her mother, are covered with drawings of bodybuilders, brown tape scattered along the outlines. A true community of men, women, hermaphrodites and wildlife, Misleidys has built her sociality through her work. Discovered by the gallery in 2014, she has been featured in more than 10 international exhibitions since 2018, including New Images of Man in Los Angeles, Flying High in Vienna, and Independent in New York. Acclaimed by Matthew Higgs and Karen Wong (New Museum, NYC), the artist has been the subject of recent reviews in the New York Times and Art in America.
A significant number of his works was donated to the Centre Pompidou collection in 2021.
More
ARCO, les clés d'un succès
Rafael Pic, Le Quotidien De L'art.
March 1, 2023
.
L'art brut, nouvelle folie des musées
Valérie Duponchelle, Le Figaro.
February 28, 2023
.
Picasso, il convitato di pietra della fiera Arco di Madrid
Francesca Pini, Corriere Della Sera Sette.
February 26, 2023
.
10 galerías extranjeras para no perderse en ARCO
Vanessa Graell, El Mundo.
February 24, 2023
.
La fiera d'arte Arco Madrid del 2023. I 10 migliori stand
Massimiliano Tonelli, Artribune.
February 23, 2023
.
5 razones para visitar ARCO 2023 (y las artistas audaces que las inspiran)
Esther Giménez, Vogue Spain.
February 23, 2023
.
El programa general de ARCO 2023: cómo encajar las 170 piezas del puzle
Luisa Espino, El Español.
February 20, 2023
.
ARCO Madrid
ARCO Madrid, february 22-26, 2023. Booth 7A12 / ifema⁠ ⁠ For its first participationthe gallery[…]