Search
Close
christian berst
art brut
carlo zinelli
a convulsive beauty
Exhibition

From June 10 to July 23, 2011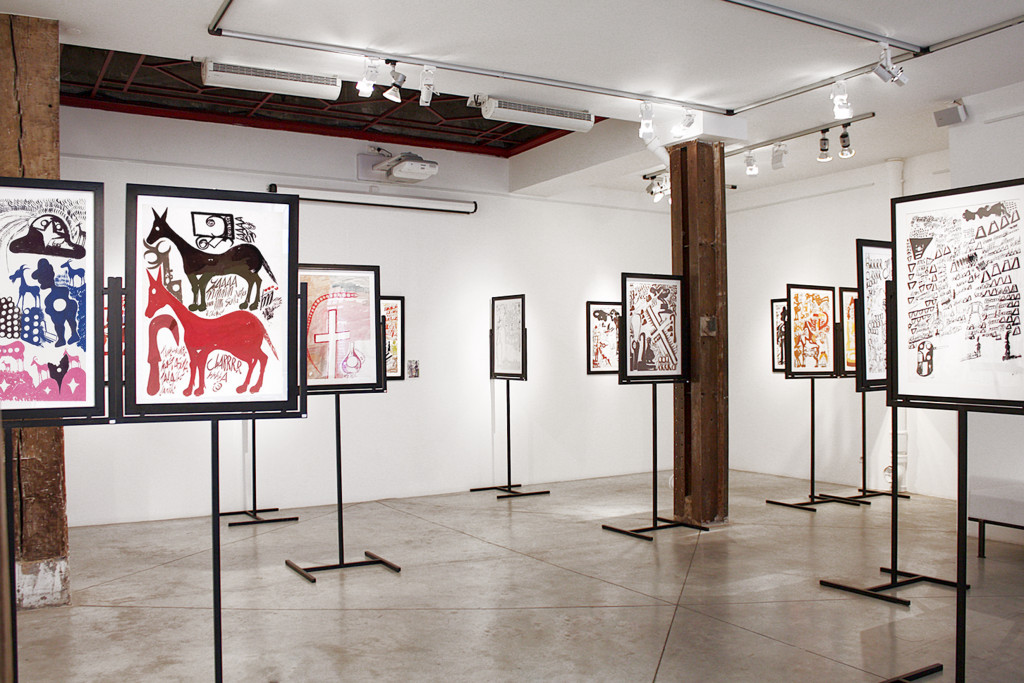 Dino Buzzati and Alberto Moravia took up their pens in the late 1950s to draw the world's attention to the great creative spirit that had just come to light at the San Giacomo asylum in Verona. Carlo Zinelli was just beginning to use paper for his paintings, featuring the motifs that he had once roughly gouged into the asylum walls using stones and bits of brick.
Carlo Zinelli (1916-1974) started out as a farmhand and later found work in abattoirs. Though always a solitary man, he was known as something of a dandy and enjoyed drawing and music. The war years, which he spent in a battalion of Alpine hunters, exacerbated his schizophrenia. His art – a kind of autobiographical narrative, blending together events from before his internment – represents a real revolution in formal terms, characterized by iteration, dislocation, multiplication, atrophy, stylisation, lack of perspective, variations in viewpoint and scale, writing in the gaps that throbs like a pulse, and color that lends his silhouettes a palpable density. All these elements give his compositions an intense rhythm of frenzied modernity.
Those who knew him said that there was no intentionality behind his art, or indeed awareness that it was art. However, by the time he died in 1974, he was estimated to have produced some three thousand works, most of them double-sided, though only a third of this number has been located to date. Jean Dubuffet and André Breton understood the futility of trying to decipher the meaning of Carlo Zinelli's art, while admiring its beauty which, as Breton wrote, "if it exists at all, does so convulsively".
Catalog
Carlo Zinelli
a convulsive beauty
Preface : Daniela Rosi
Forewords : Christian Berst
Catalog published to mark the exhibition Carlo Zinelli : a convulsive beauty, from june 10th to july 23rd, 2011.
carlo zinelli : une beauté convulsive
Aleksandra Smilek, Paris Art.
July 12, 2011
.
Un peu d'art brut dans un monde moderne
Bénédicte Philippe, Telerama Sortir.
July 6, 2011
.
Carlo Zinelli, le dandy prisonnier
Gilles Tordjman, Artnet.
June 29, 2011
.
Carlo Zinelli
Paul Schmitt, Pixelcréation.
June 15, 2011
.
Carlo et les convulsionnaires
Animula Vagula.
June 8, 2011
.