Search
Close
christian berst
art brut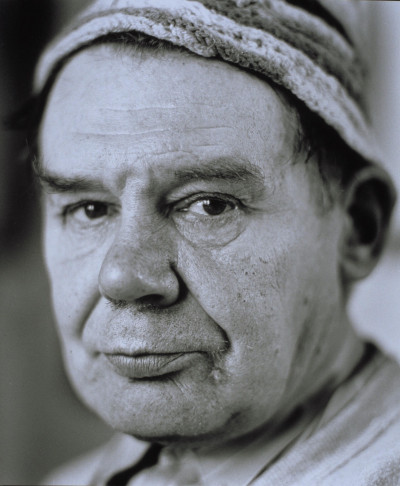 Johann Korec grows up in institutions for homeless youths. After attending a school for retarded children, he works as a laborer at a farmstead. He is committed to Gugging mental hospital in 1958. Since 1981, he lives and works there in the House of Artists.
He had already begun working artistically in the 1960s. Based on copies of illustrations that appeared in newspapers, and over several years time, he develops an independent painting technique of his own. His ink and aquarelle pictures primarily depict loving couples and erotic scenes, which can be interpreted as an illustrated diary.
Artworks
Please
contact us
to inquire about the available works.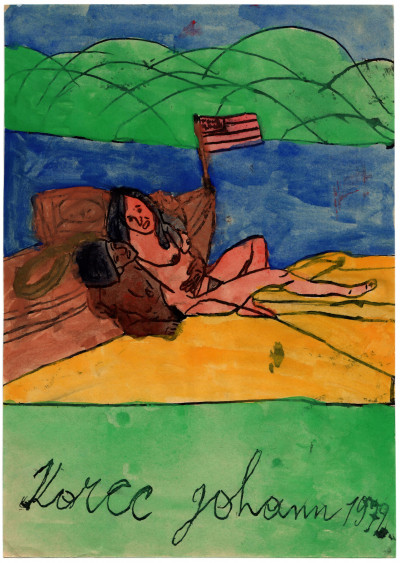 untitled (Korec Johann 1979), 1972
8.27 x 11.42 in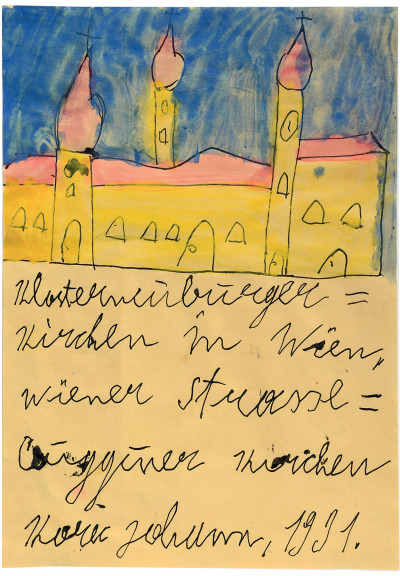 untitled, 1991
7.87 x 11.02 in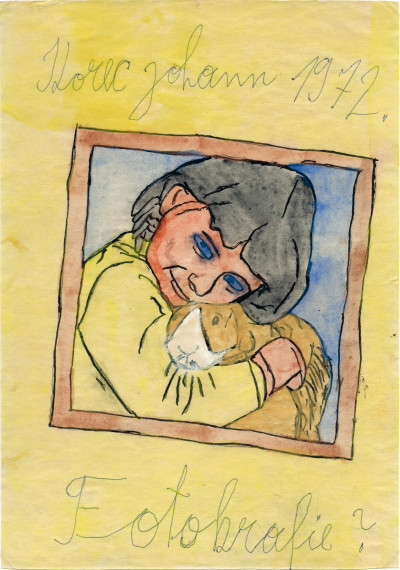 untitled (Fotokrafie ?), 1972
8.66 x 12.6 in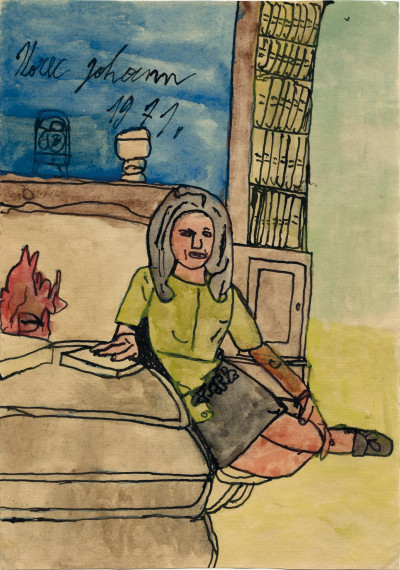 untitled (Korec Johann 1971), 1971
8.27 x 12.2 in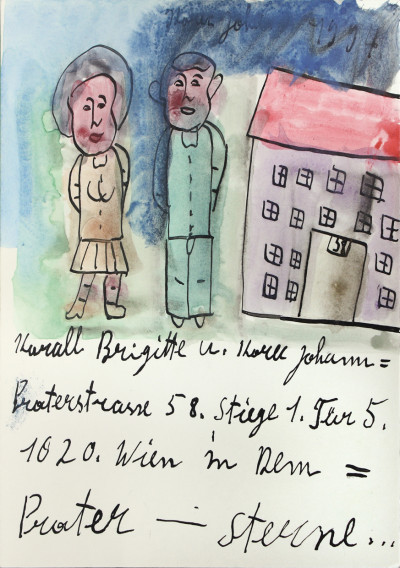 untitled (Karall Brigitte u. Korec Johann…), 1994
5.51 x 8.27 in
Catalog
Gugging
the crazed in the hot zone
Foreword : Christian Berst
Catalog published to mark the exhibition Gugging : the crazed in the hot zone, from Septembre 2nd to October 22th, 2017.
ladies brut
Galerie Gugging.
From September 17 to November 8, 2020
.
Living in art brut
123 works from the Hannah Rieger Collection, Musuem Krems an der Donau.
From September 8 to October 26, 2017
.
gugging !
the crazed in the hot zone, at the gallery.
From September 2 to October 21, 2017
.
Art brut live
DOX centre for contemporary art, Praha.
From March 27 to August 17, 2015
.
Art brut
ABCD Collection / Bruno Decharme, la Maison rouge, Paris.
From October 17, 2014 to January 18, 2015
.
beyond the boundaries season 2008
discoveries and recent acquisitions, at the gallery.
From September 12 to October 11, 2008
.
Gugging
A home for Art Brut, at the gallery.
From April 7 to May 27, 2006
.
Gugging the crazed in the hot zone