Search
Close
christian berst
art brut
gugging !
the crazed in the hot zone
Exhibition

From September 2 to October 21, 2017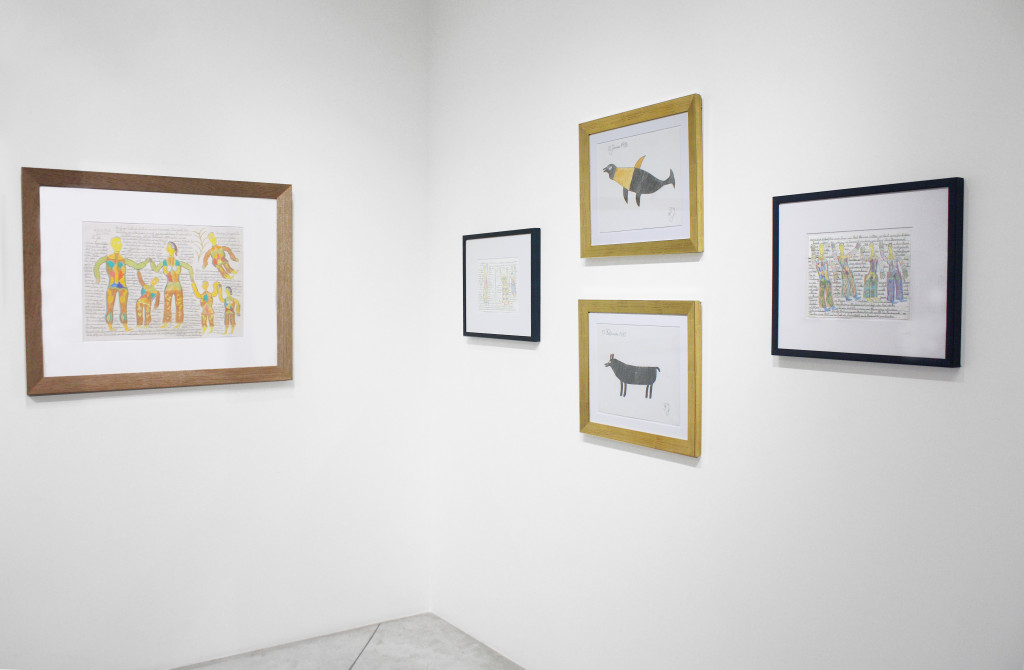 An emblematic art brut space, the Artists' house of the Gugging Psychiatric Hospital near Vienna, in Austria, has, since its creation in 1981 by Doctor Navratil, uncovered some of the most iconic Brut artists of our time. It is less well-known that David Bowie – who, with Brian Eno, had visited them in 1994 and collected their works – found inspiration for his album Outside there. Meanwhile the artist and collector of Art Brut Arnulf Rainer had been a regular visitor of the space for many years, even doing one-on-one hands-on work with many of its residents.
Ever since an Art Brut Fascicle was dedicated to them in 1983 – with the imprimatur of Dubuffet, although he was usually reluctant to endorse institutional spaces of creation – the artists of Gugging are certainly the ones who, in this field, have been the focus of the greatest number of publications, films and exhibits. Not to mention that, like Hartung, Merz, Baldessari or Kentridge, they were even collectively honored in 1990 with the Oskar Kokoschka Preis, the highest artistic distinction in Austria.
Today, with about fifteen artists still living and working there, the international renown of this pavilion – the fruit of seeds planted in the 1950s by the visionary psychiatrist Léo Navratil – continues with a renewed vigor : through the foundation of an exceptional museum in 2006, at the request of his successor Dr. Johann Feilacher, and the development of an extremely qualitative editorial policy that ended up establishing the renown of the Gugging as the other neuralgic center for Art Brut, after Dubuffet's collection located in Lausanne.
More than a decade after we first paid homage to them in 2006, today we are very proud to gather the works – from the most historic, or even museumesque, to the most contemporary – of 9 of these unparalleled artists: Laila Bachtiar, Johann Fischer, Helmut Hladisch, Johann Korec, Heinrich Reisenbauer, Günther Schützenhofer, Leopold Strobl, Oswald Tschirtner and August Walla, to whom we already dedicated an exhibit and a catalogue in 2015.
Artworks
Please
contact us
to inquire about the available works.

Heinrich Reisenbauer
Half moons, 2014
70.87 x 17.72 in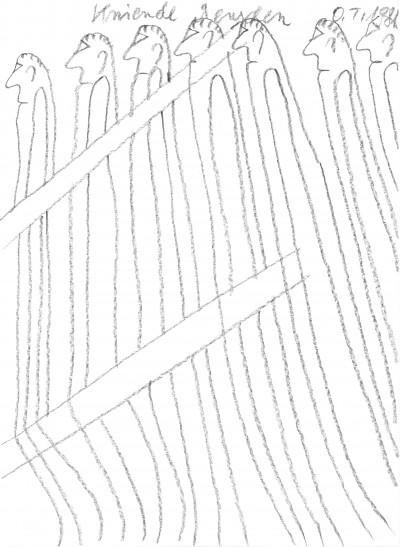 Oswald Tschirtner
Kniende Menschen, 1981
8.66 x 11.81 in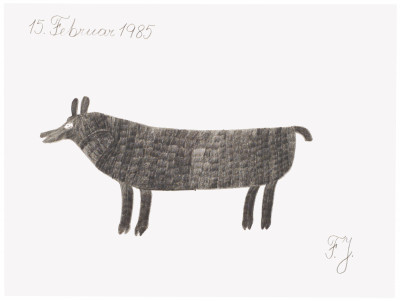 Johann Fischer
pig-boar, 1985
15.75 x 11.81 in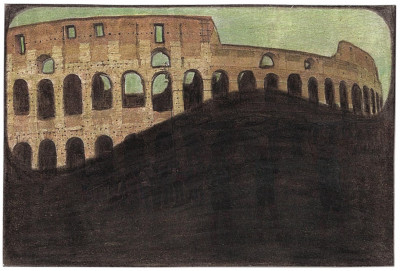 Leopold Strobl
untitled, 2018
3.54 x 2.36 in
Catalog
Gugging
the crazed in the hot zone
Foreword : Christian Berst
Catalog published to mark the exhibition Gugging : the crazed in the hot zone, from Septembre 2nd to October 22th, 2017.
Gugging the crazed in the hot zone