Search
Close
christian berst
art brut
harald stoffers
liebe mutti / dear Mum
Exhibition

From April 24 to June 11, 2009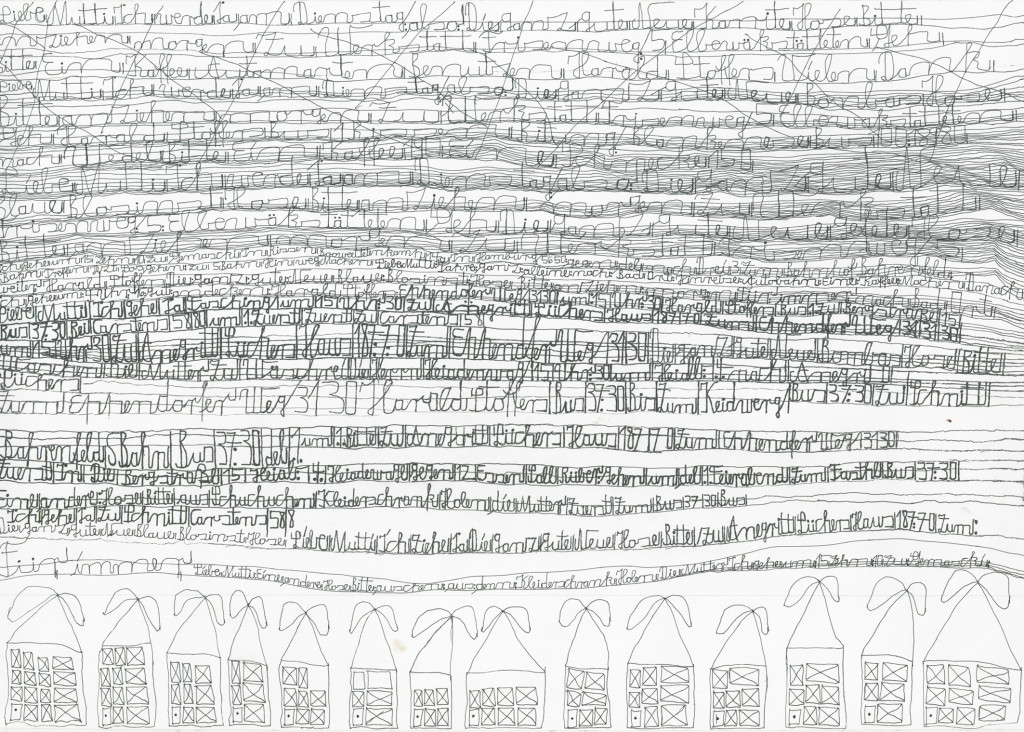 Harald Stoffers was born in Hamburg in 1961. In 1999, he began sending his "dear mummy" powerful letters composed like musical scores, some carefully torn into strips which in turn formed a new letter in their own right. Beyond the banality of the words, the correspondence raises a number of questions, chief among which is, who are we addressing when we create? Does the receiver necessarily live at the address indicated?
In fact, Stoffers' letters are rarely sent; they are more commonly left lying on the work table as if there to be picked up or even recomposed by someone else – the Other, who thereby becomes the receiver.
What takes place in what Michel Thévoz has called "the gap between the lisible and the visible"? Do Harald Stoffers' epistles to his fellow men in fact contain the vital question of the definition of art itself?
Whatever the truth of the matter, Harald Stoffers – an artist with no recourse to the crutch of theoretical discourse – obliges us to draw on the notion of Art Brut to reconsider the artificial boundaries that are all too conveniently drawn up between such unconventional forms of creation and so-called contemporary art.
Preface : Michel Thévoz
Foreword : Christian Berst
Catalog published to mark the exhibition Harald Stoffers : liebe mutti, from april 24th to june 11th, 2009.