Search
Close
christian berst
art brut
endless nameless,
curator : Léo Guy-Denarcy
Exhibition

From September 9 to October 2, 2022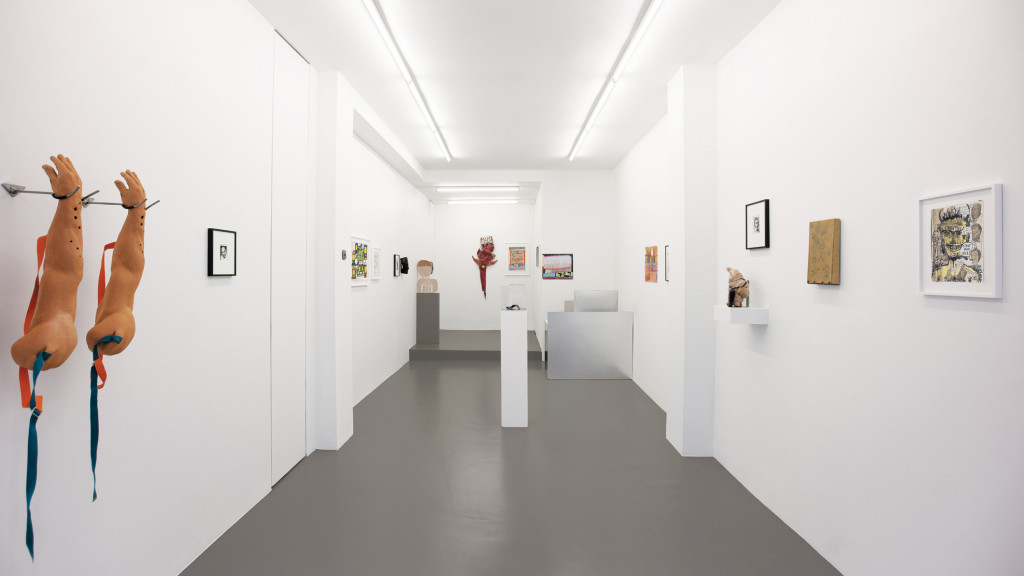 Christian Berst hands the fall exhibition at The Bridge to art critic, curator and director of the Onde art center, Léo Guy-Denarcy. On this occasion, eight contemporary and brut artists will be presented, one-on-one: Flora Bouteille, Jean-Louis Costes, John Ricardo Cunningham, Thierry Liegeois, Tomasz Machciński, Óscar Morales, Leopold Strobl and Sarah Tritz.
"Several artists have accompanied my discovery and my personal reading of art brut. All of them have guided my vision and allowed me to broaden my horizon as well as my reading of contemporary creation. At the end of my studies, I had the chance to meet the performer and musician Jean-Louis Costes. Not that I was a fan of his work at the time, but it turns out that many young artists were referring to him, between fascination and allusion. So it seemed essential to me to meet the original. A few years later we published together L'Art brutal de Jean-Louis Costes, a form of homage but also of reinterpretation of a "brut" dimension of visual and performative practices. I met Thierry Liégeois' work shortly afterwards at the Institut d'Art Contemporain de Villeurbanne. We began a rich and constantly renewed dialogue carried by a white trash aesthetic and by the "disturbing strangeness" of his time. The work of Sarah Tritz, discovered during a commission, is entirely carried by a requirement inherent in the History of Art, in its ramifications and its possible interpretations. Finally, I met the work of Flora Bouteille during a residency at the Parc Saint Léger. Her work, between the violence of materials and the radicality of the word, seems to me to update a reading of an art "in ignorance of art".
The exhibition Endless nameless was born from this meeting between artists of different horizons. Immersing oneself in art brut is like discovering a labyrinthine and mysterious city. We know that we will discover wonders at every corner without being able to know it in its entirety. It is in this fascinating indefinition that the strength of these artistic practices is exercised, as in the multiplicity of the mediums.
Léo Guy-Denarcy
Catalog
endless nameless
curator : Léo Guy-Denarcy
Text: Léo Guy-Denarcy
Catalog published to mark the exhibition endless nameless, curator : Léo Guy-Denarcy, from September 9 to October, 2 2022 at the bridge by christian berst.