Search
Close
christian berst
art brut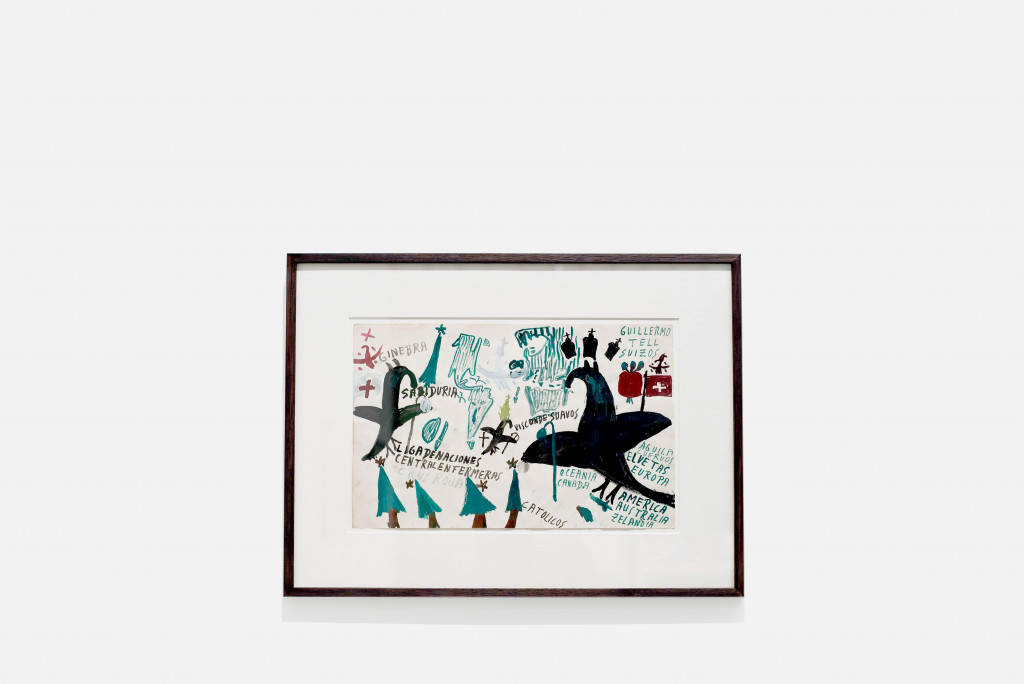 John Ricardo Cunningham is one of the last patients whose works were collected by the famous psychiatrist Honorio Delgado, in Lima. Interned for 32 years, he undertook a kind of geopolitical mapping of the world where the authorities became, by metaphor, austere men with hats, birds with flapping wings or rats holding canes… His narrative but elliptical gouaches seem to make us witnesses of the state of the world. Presented for the first time in 2018 by the gallery, his work is already exhibited at the Pinacothèque d'Hervé Lancelin in Luxembourg.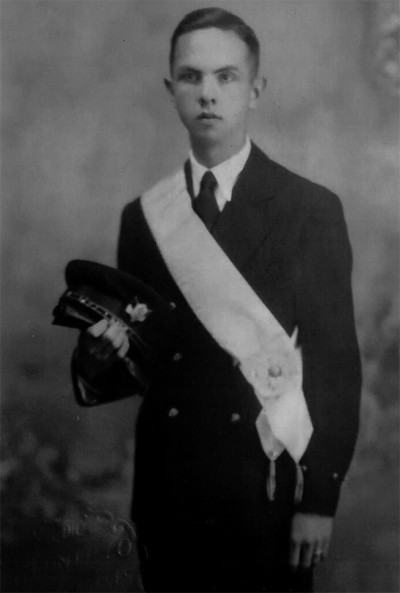 John Ricardo Cunningham was born on February 7, 1918. His father, originally from Scotland, was a merchant sailor who met his mother in Peru in 1910 and with whom he would have four children. Ricardo was the second of the siblings, who lived in the port of Cerro Azul, 125 km south of Lima, where John Cunningham senior managed a British company tied to the sugar trade. But upon the death of their mother, the children were entrusted to their aunt, who lived in a bourgeois house in the historical center of Lima, while their father returned to England. The two sons of the family were sent to a prestigious religious school where John Ricardo seems to have proven his worth. His taste for drawing apparently goes back to this time, when he also participated in the organization of sporting events.
But at the age of 19, the young man began to suffer from depression, tied in particular to the disappearance of his mother. He continued his studies for a time before being diagnosed with schizophrenia, then committed. His older sister having moved far from Lima, it was thus his brother, David, 18 months younger than him, that took care of him and then became his guardian upon their aunt's death. 
At the Victor-Larco Herrera Hospital (Lima), his privileged social status allowed him to get an individual room whose cost was covered by his family. He stayed there for most of his life and eventually only left after a fall that fractured his hip, which would handicap his walking until the end of his life. His sister thus welcomed him at her home for a period, then, needing permanent assistance, he was placed in a religious institute for the elderly, where he passed away in 1991, at the age of 73. 
John Ricardo Cunningham is the last patient welcomed in the studio of the well-known Peruvian psychiatrist Honorio Delgado before his death in 1969.   
 
Artworks
Please
contact us
to inquire about the available works.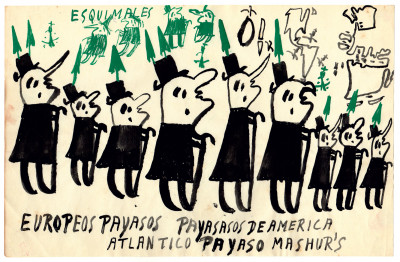 untitled, 1969
13.39 x 8.27 in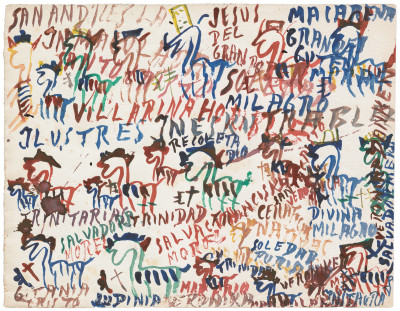 untitled, 1965
12.6 x 9.84 in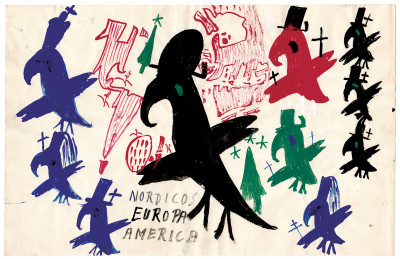 untitled, 1969
13.39 x 8.66 in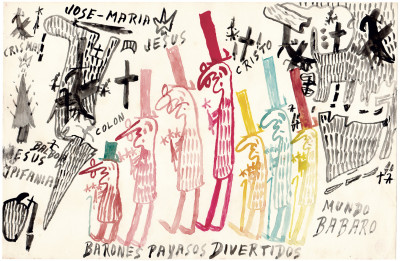 untitled, 1969
12.99 x 8.27 in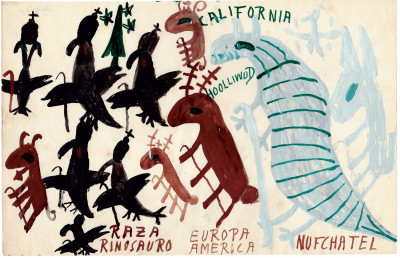 untitled, 1969
13.39 x 8.66 in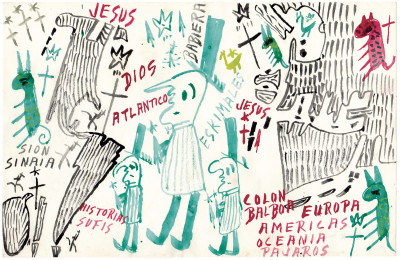 untitled, 1969
12.99 x 8.27 in
untitled, 1970
12.99 x 8.27 in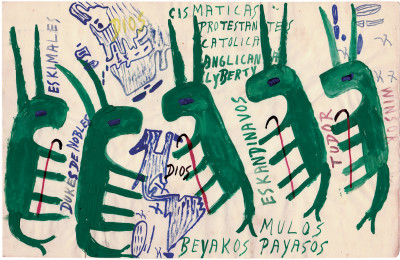 untitled, 1969
13.39 x 8.27 in
Catalog
John Ricardo Cunningham
otro mundo
Foreword : Christian Berst
Catalog published to mark the exhibition John Ricardo Cunningham : otro mundo, from January 27th to February 24th, 2018.
art brut masterpieces
artgenève 2024, palexpo B23.
From January 25 to 28, 2024
.
endless nameless,
curator : Léo Guy-Denarcy.
From September 9 to October 2, 2022
.
Death salon 2
curated by Laurent Quénéhen, the bridge by christian berst.
From February 13 to March 19, 2021
.
Fiac
#47, cancelled.
From October 21 to 25, 2020
.
john ricardo cunningham
otro mundo, at the gallery.
From January 27 to March 3, 2018
.
L'art brut, un marché en forte croissance
Myriam Boutoulle, Investir.
March 5, 2022
.
john ricardo cunningham chez christian berst
Philippe Dagen, Le Monde.
February 23, 2018
.
john ricardo cunningham, art brut et géopolitique
Lunettes Rouges, Le Monde.
February 21, 2018
.
otro mundo john ricardo cunningham
Claire Margat, La Critique.org.
February 12, 2018
.
john ricardo cunningham
La Rédaction, Wall Street International.
February 8, 2018
.