Search
Close
christian berst
art brut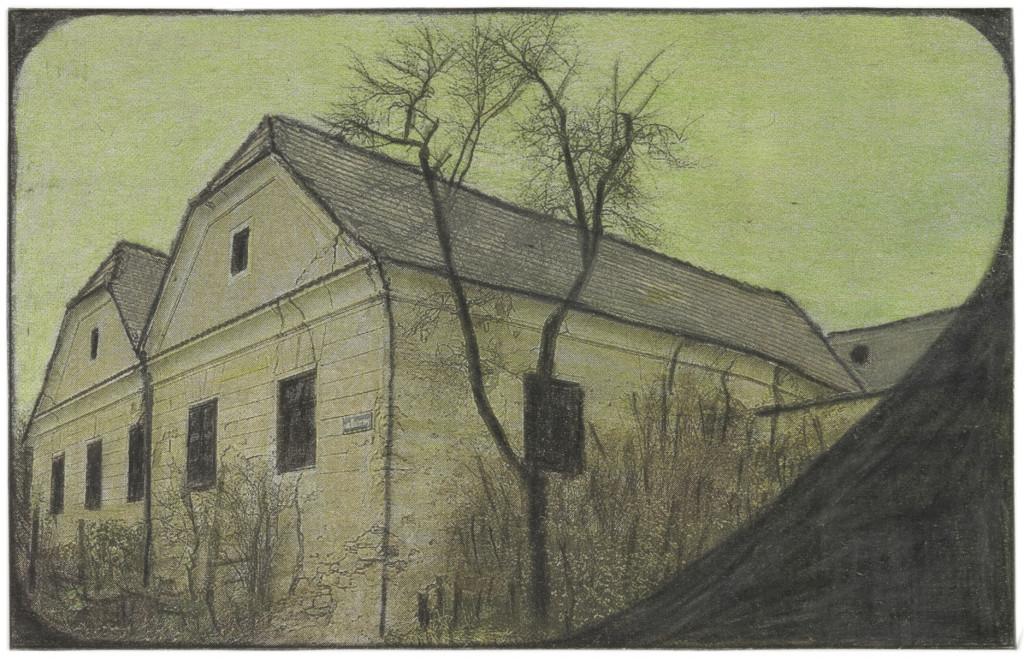 Attending the Gugging workshop (Austria) for the past ten years, he finds in creation a comfort and redemption, a way to keep his mental demons at bay. His small-format colored pencil drawings, crafted on landscape photographs found in newspapers, are similar to magnetic portals. Graphite contaminates the scenery as if to reveal its strangeness. Present in the collections of the MoMa (New York) since 2018, his work was presented the following year in the exhibition Photo Brut at the Rencontres de la Photographie d'Arles.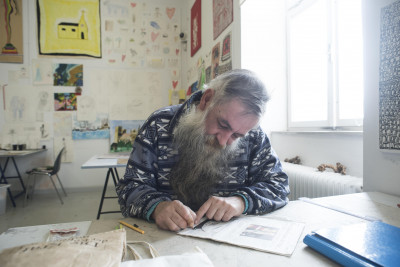 Leopold Strobl has always been an artist, from his earliest days in school. For over thirty-five years, he has dedicated his life exclusively to the making of his art and spent twelve years working at the open studios at the Gugging Center near Vienna.
Today, Leopold Strobl is married and lives in Lower Austria. "I have to do it day and night… paint the green of the sky," he affirms when asked how he feels while making his drawings.
His creative process is unchanging: he choses a pattern in a newspaper—a photograph or drawing—and completely covers it with colored pencil, focusing primarily on the black areas. And then comes the sky, always green. To finish, Strobl defines the border between the blackness and the sky. Once his image has been reworked, he delicately glues it to a piece of drawing paper and signs the work in pencil with his personal symbol. The signature is formed using his name and a heart containing a cross with emanating rays. This particular symbol is very important to him as he is a pious man. Furthermore, his drawings have no titles—a body of work that speaks for itself.
For him, art is synonymous with communication. Through his work, he is able to express what is both essential: tranquility, intensity, and peace. Leopold Strobl is very grateful for the gift he has received, for his particular talent; he is happy to be able to respond to his artistic impulses and the resulting discussions.
There is something particularly captivating about viewing Leopold Strobl's works. You can lose yourself in that moment, but ultimately emerge in a better state. His works reflect the freedom of an artist who through line and pure forms, gives the viewer a certain measure of direction that is difficult to describe. "Sometimes I feel a bit strange, as though I don't belong in this world," says Leopold Strobl.
In 2018, the MoMA acquired Strobl's work for its permanent collection.
Artworks
Please
contact us
to inquire about the available works.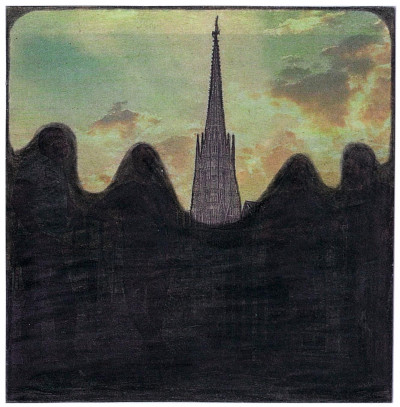 untitled, 2018
3.15 x 3.15 in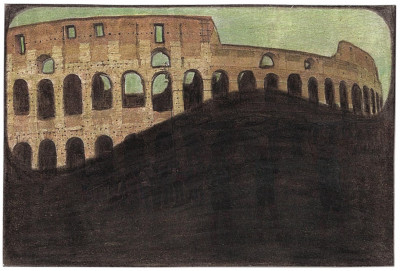 untitled, 2018
3.54 x 2.36 in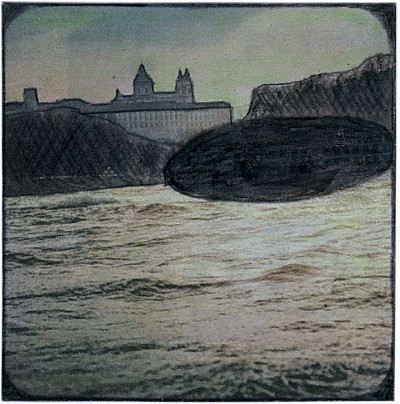 untitled, 2018
2.36 x 2.36 in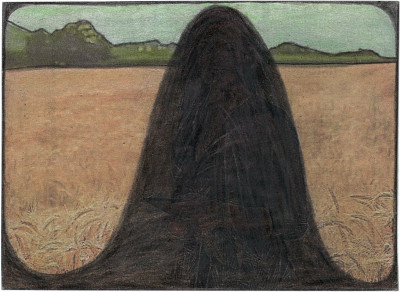 untitled, 2018
3.54 x 2.36 in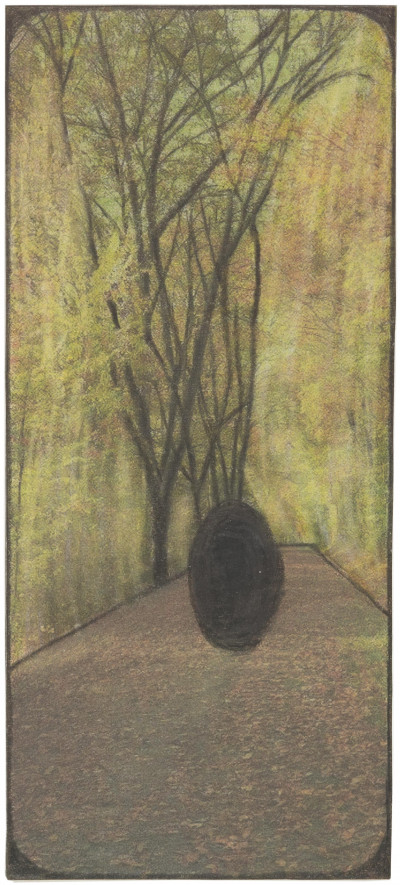 untitled, 2016
2.36 x 5.51 in
untitled, 2018
3.54 x 3.15 in
Catalog
Gugging
the crazed in the hot zone
Foreword : Christian Berst
Catalog published to mark the exhibition Gugging : the crazed in the hot zone, from Septembre 2nd to October 22th, 2017.
Culturas Paralelas:
works from the treger saint silvestre collection, Faculdade de Belas Artes da Universidade do Porto, Portugal.
From February 17 to April 22, 2023
.
endless nameless,
curator : Léo Guy-Denarcy.
From September 9 to October 2, 2022
.
otherworldly :
where words end and eternity begins …, galerie Gugging, Autriche.
From November 18, 2021 to February 27, 2022
.
the new genius,
curator : Pierre Muylle, Cultuurcentrum Mechelen, Belgique .
From October 16, 2021 to January 9, 2022
.
POCORART
World Exhibition, 3331 Arts Chiyoda, Tokyo.
From July 16 to September 5, 2021
.
Photo Brut
Coll. Bruno Decharme & cie, American Folk Art Museum, New York.
From January 24 to June 6, 2021
.
over above …
galerie gugging.
From November 19, 2020 to March 7, 2021
.
Fiac
#47, cancelled.
From October 21 to 25, 2020
.
ladies brut
Galerie Gugging.
From September 17 to November 8, 2020
.
in abstracto #2
at the gallery.
From March 5 to June 6, 2020
.
Photo Brut
coll. Bruno Decharme & cie, Rencontre d'Arles.
From July 1 to September 22, 2019
.
Projective Drawing
by Brett Littman, Drawing Lab, Paris.
From June 28 to September 20, 2019
.
visionary architecture
oliva creative factory.
From May 14 to June 15, 2019
.
ART BRUT
La Pinacothèque, Luxembourg.
From January 26 to June 15, 2019
.
galeristes #3
art fair, Le Carreau du Temple.
From November 30 to December 2, 2018
.
drôle d'endroit pour une rencontre
Thomas Bernard - Cortex Athletico gallery.
From February 16 to 28, 2018
.
heterotopias
architectural dwellings, at the gallery.
From December 9, 2017 to January 20, 2018
.
gugging !
the crazed in the hot zone, at the gallery.
From September 2 to October 21, 2017
.
in abstracto
at the gallery.
From June 8 to July 15, 2017
.
The Golden Ratio Laws
Oliva Creative Factory, Portugal.
From April 29 to September 30, 2017
.
Art Brut
A Story of Individual Mythologies, Treger Saint Silvestre Collection, Portugal.
From January 1 to February 26, 2017
.
Markettrends - Wie steht es um die Art brut?
Andreas Maurer, Revue Parnass.
November 1, 2021
.
Photography in the Raw
Roberta Smith, The New York Times.
February 4, 2021
.
Through a glass, darkly and brightly
Elizabeth Pochoda, The Magazine Antiques.
January 18, 2021
.
les galeries parisiennes en mode numérique
Anne-lys Thomas, The Art Newspaper Daily.
April 10, 2020
.
coronavirus: les galeries d'art passent en mode virtuel
Guy Boyer, Connaissance Des Arts.
March 27, 2020
.
Arles 6 : Photographie brute, vers un peu de cohérence
Marc Lenot, Amateur D'art, Par Lunettes Rouges.
September 4, 2019
.
Artpress à Arles. épisode 3
Charles-Arthur Boyer, Artpress.
July 18, 2019
.
christian berst, la nature irréductible de l'art brut
Tom Laurent, Art Absolument.
September 27, 2018
.
hétérotopies, architectures habitées
La Rédaction, Le Vadrouilleur Urbain.
November 29, 2017
.
Gugging the crazed in the hot zone
eopold Strobl talks about Leopold Strobl
A short film by Michael Brunner presented by the gugging gallery for the artist's 60th birthday (in[…]