Search
Close
christian berst
art brut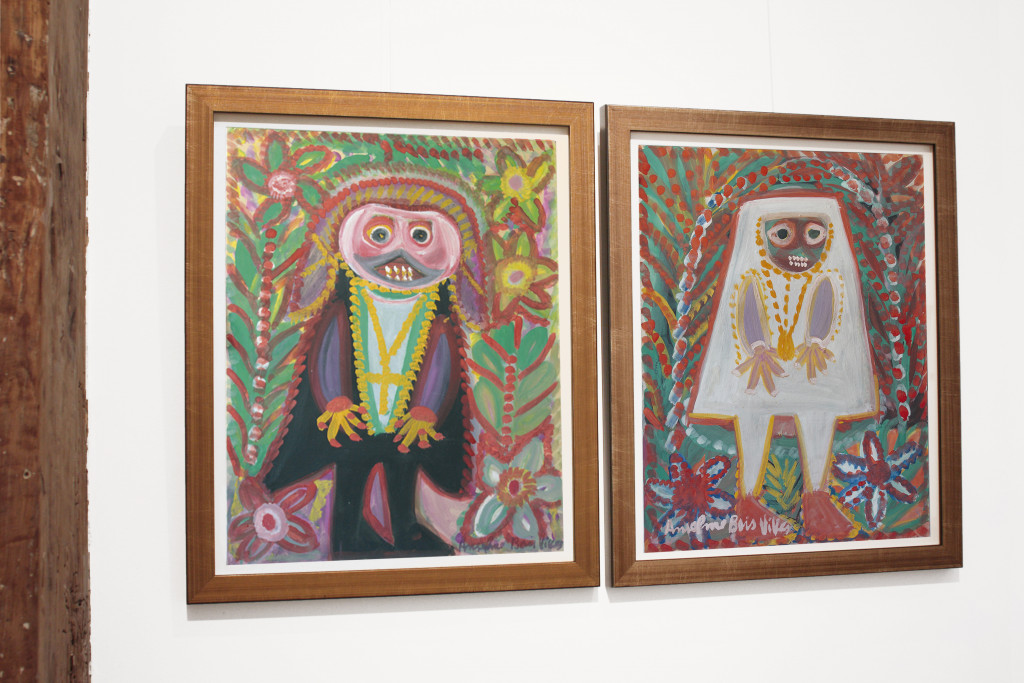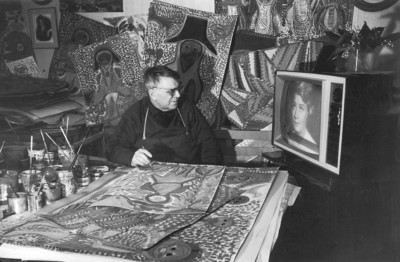 From his youth as a Catalan shepherd, Anselme Boix-Vives has kept the flamboyant memory of nature. He moved to France at the age of 18 and worked in various jobs before opening a fruit and vegetable shop in Moûtiers in 1926.
His sometimes eccentric behaviour provoked mockery from his neighbours. In the mid-1950s, he began a utopian project that he would carry on his whole life, a "world peace plan" to save the planet, addressed to General de Gaulle, the Queen of England and the Pope, who would never respond to him.
In 1962, on the death of his wife, he stopped his business and devoted himself to painting. During seven years, he produced more than 2,000 works all in colour, flamboyant, where kings, queens, janitors, film stars, etc., evolve in a jungle with rough lines. All of them have in common a look of a rare expressiveness, disturbing, which calls out to us with insistence, which forbids us indifference and silence. Then, their smile, so singular, almost grinning, which lets the teeth appear, freezes us and amazes us in front of the suggestive force of this work.
This fascinating and frenetic creation, which aroused the admiration of André Breton - in 1963 he chose one of these paintings for the cover of the magazine La Brèche, Action surréaliste - like that of Jean Dubuffet, appears in many art brut collections and has given rise to several monographs.
Artworks
Please
contact us
to inquire about the available works.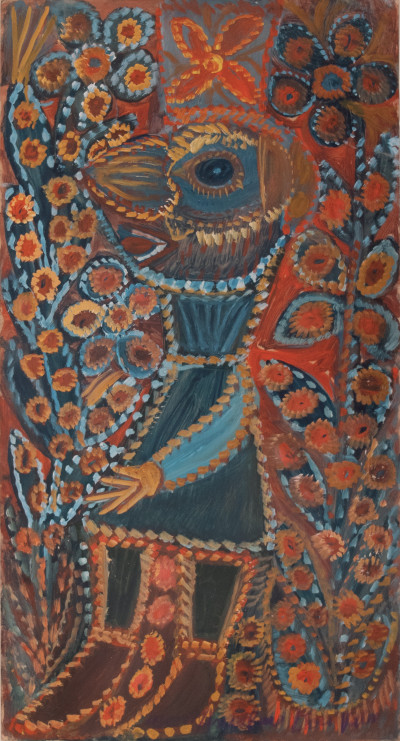 untitled, 1967
14.17 x 26.38 in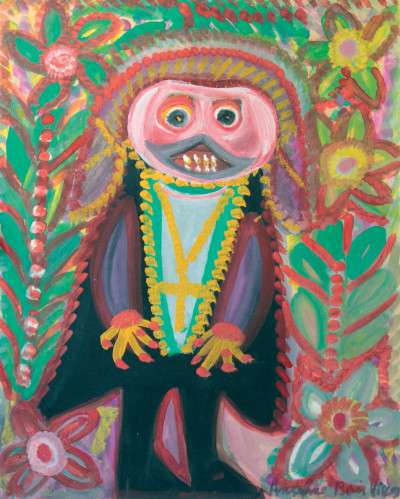 untitled, 1965
14.57 x 18.5 in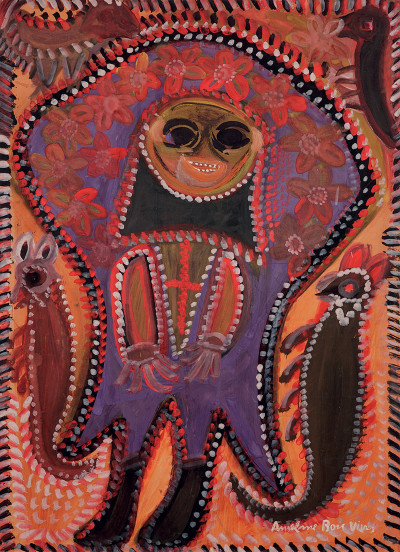 the flower princess, 1964
28.74 x 36.22 in
Catalog
Beyond the boundaries
discoveries and new acquisitions 2010
Foreword : Christian Berst
Catalog published to mark the exhibition Beyond the boundaries : discoveries and new acquisitions 2010, from september 16th to october 16th, 2010.
Co published with les éditions Le livre d'art, 2010.