Search
Close
christian berst
art brut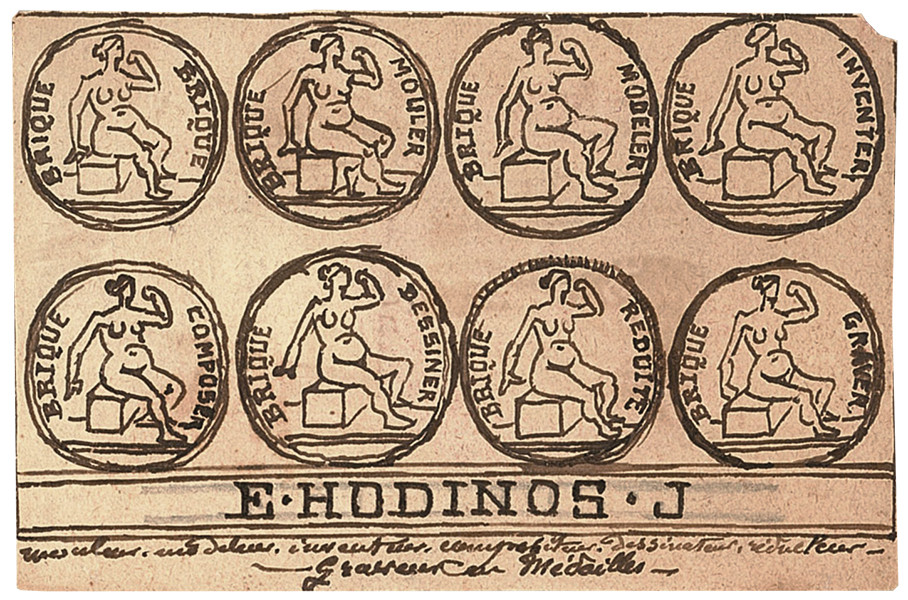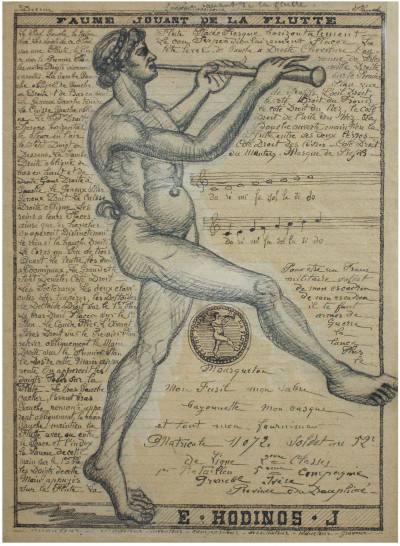 Joseph Ernest Ménétrier was born in Paris to baker parents. His father died when the boy was eight; the latter was then placed in a boarding school. In 1869 he entered into an apprenticeship with the engraver of the third republic medals. In addition, for four years he took drawing and modelling courses at an art school. Abruptly, his life turned upside down and he was admitted to the Ville-Evrard asylum, where he would stay until he died.
He changed his identity then and adopted the pseudonym Emile Josome Hodinos. He passed his time at the hospital drawing innumerable plans for medals in graphite and India ink on which he made meticulous comments in handwritten texts signed with his assumed name. As support material he used sheets of the paper used in biscuit-making. Strips of paper served as compasses or dividers to calculate the dimensions of his figurines, essentially female, whose anatomy he exaggerated. He would then encircle them with an outline, obtaining the effect of a medal. He also wrote two books : a politic dictionary and The history of European States between 1453 and 1789.
Nowadays Josome Hodinos is considered as a classic of Art Brut, as he has been discovered by Jean Dubuffet, and his work is currently find in the greatest collections as Collection de l'Art Brut in Lausanne. 
Artworks
Please
contact us
to inquire about the available works.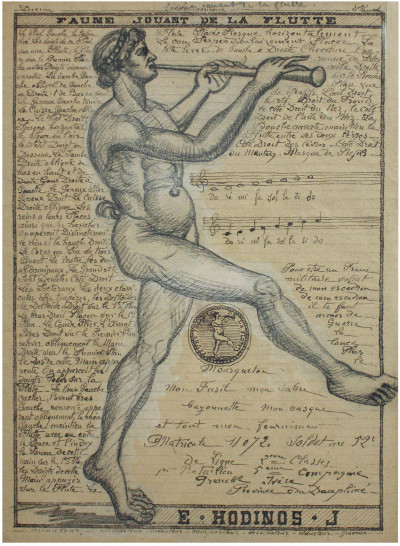 faun playing flute (untitled), 1890
11.42 x 8.27 in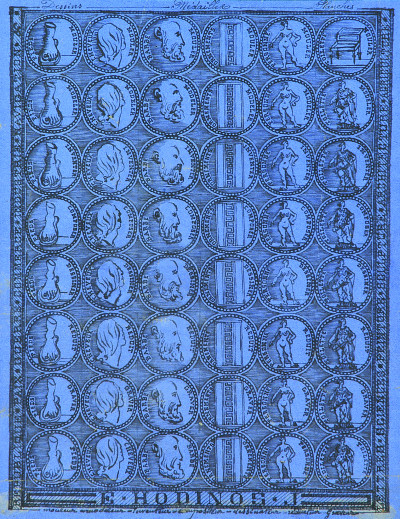 composition (untitled), 1890
9.06 x 6.69 in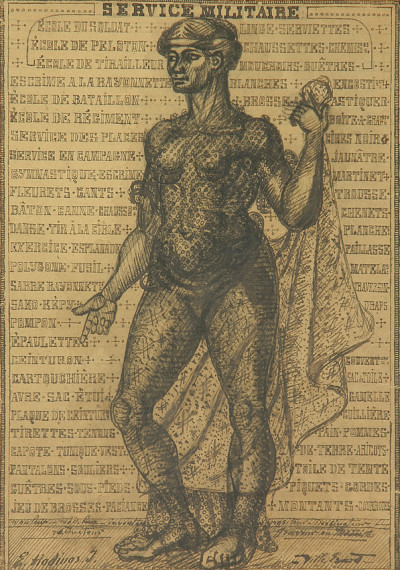 untitled (military service), 1890
11.81 x 8.27 in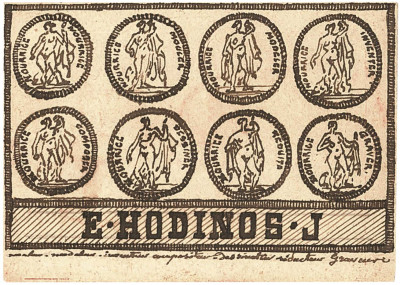 untitled, 1890
3.15 x 1.97 in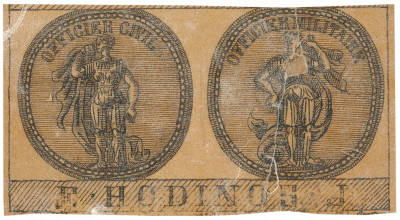 untitled, 1890
4.72 x 2.36 in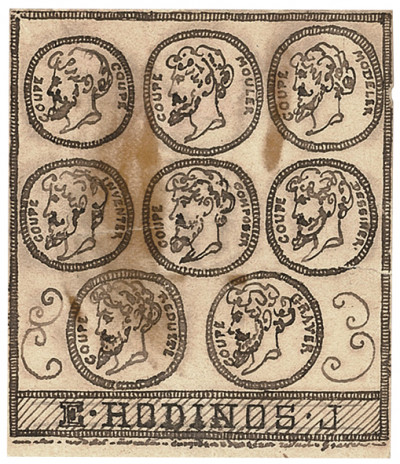 untitled, 1890
1.97 x 2.36 in
Catalog
Do the write thing
read between the lines #2
Preface : Eric Dussert
Foreword : Christian Berst
Catalog published to mark the exhibition Do the write thing : read between the lines #2, from April 26th to June 2nd, 2018.
Fiac
#47, cancelled.
From October 21 to 25, 2020
.
In the flesh
real bodies, at the gallery.
From June 14 to July 11, 2020
.
4th Biennale of Art Brut
Theatre, Collection de l'Art Brut, Lausanne.
From November 29, 2019 to August 30, 2020
.
drawing now 2019
Carreau du Temple.
From March 27 to 30, 2019
.
danser brut
lam, (musée d'art moderne, d'art contemporain et d'art brut lille métropole).
From September 28, 2018 to January 6, 2019
.
do the write thing 2
read between the lines, at the gallery.
From April 26 to June 2, 2018
.
3rd Biennale de l'Art Brut
Bodies, Lausanne, Suisse .
From November 17, 2017 to April 29, 2018
.
La folie en tête
aux racines de l'art brut, Maison Victor Hugo, Paris.
From November 16, 2017 to March 18, 2018
.
Art brut
ABCD Collection / Bruno Decharme, la Maison rouge, Paris.
From October 17, 2014 to January 18, 2015
.
glossolalia: languages of drawing
MoMA, New York.
From March 26, 2008 to July 7, 2007
.
Ecriture en délire
Collection de l'art brut Lausanne.
From February 12 to September 26, 2004
.