Search
Close
christian berst
art brut
Exhibition

From June 14 to July 11, 2020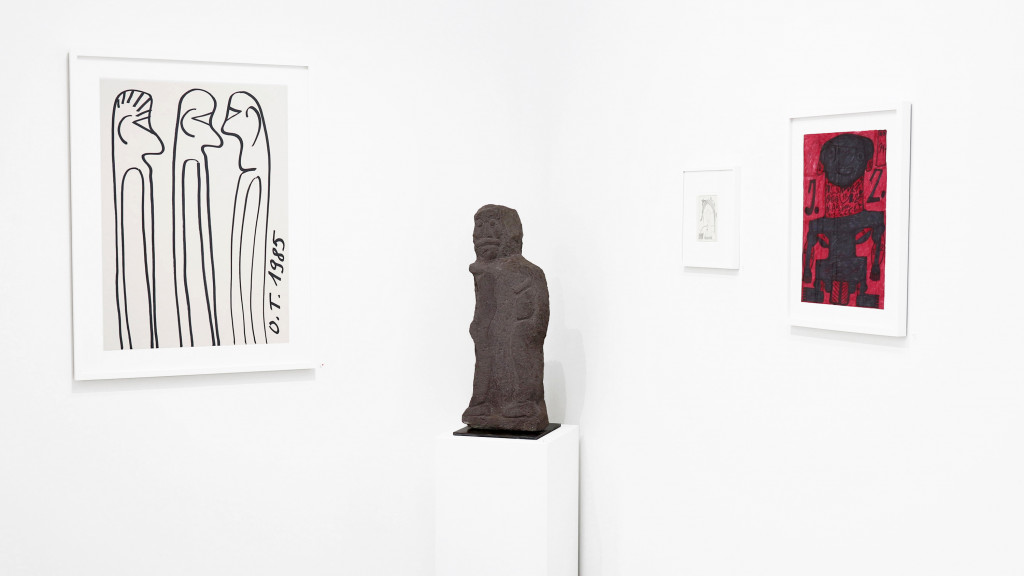 The body is at once a vehicle, an envelope and a sensitive surface which establishes our relation to the world. In all ages, man has represented himself either in interaction with his environment, or alone, simply delighting in his incarnation.
Soon, however, much of this artistic expression, which could also be described as cultic, began, in a sense, to "divinise" the body. Suddenly, it was no longer a matter of imitating nature but of revealing what is beyond it, or beyond us.
Art brut is certainly not spared this spectacle of the passions that come alive in bodies. Foremost among these are Eros and Thanatos. However, while the boldness of modernism lay in pushing back the formal limits of the anatomy, in art brut the artists insist on the more essential functions of the body. They intercede with us, raising the curtain on the torments that haunt them, revealing their humanity in the guise of a charade. The soul is transfigured, its flesh and truth manifested. They are shown, indeed, in the flesh – in their embodied truth.
Artworks
Please
contact us
to inquire about the available works.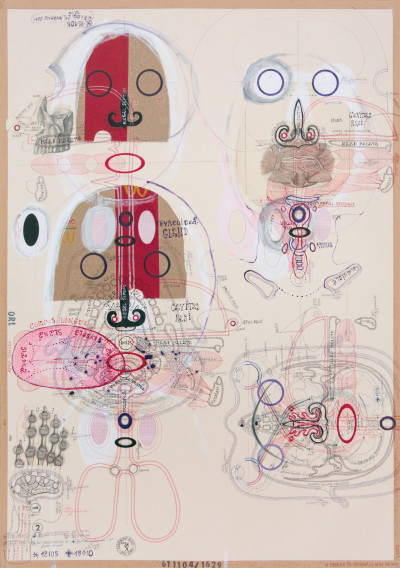 Luboš Plný
untitled, 2010
23.23 x 33.07 in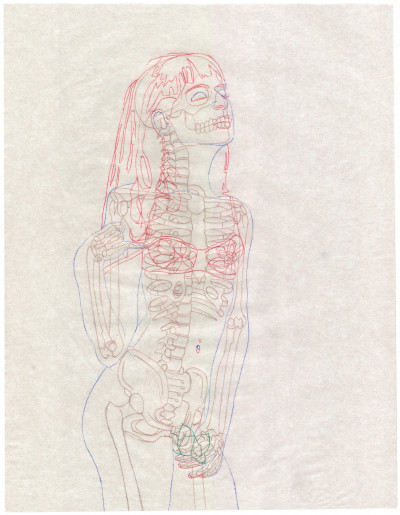 Carlos Augusto Giraldo
untitled, 2015
8.27 x 11.02 in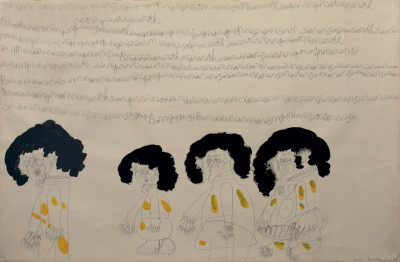 Dwight Mackintosh
untitled (erotic man with three women), 1980
39.76 x 25.98 in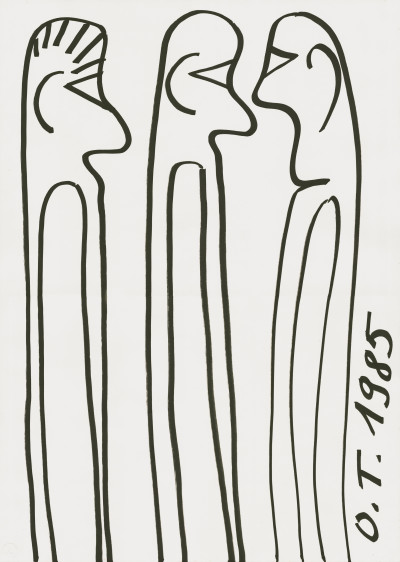 Oswald Tschirtner
Drei Menschen, 1985
25.98 x 35.83 in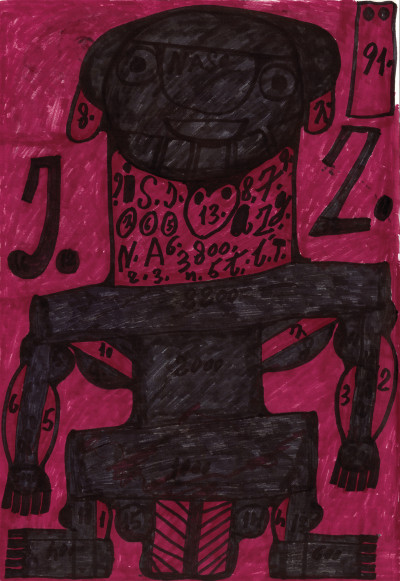 Giovanni Bosco
untitled, 2008
12.99 x 18.9 in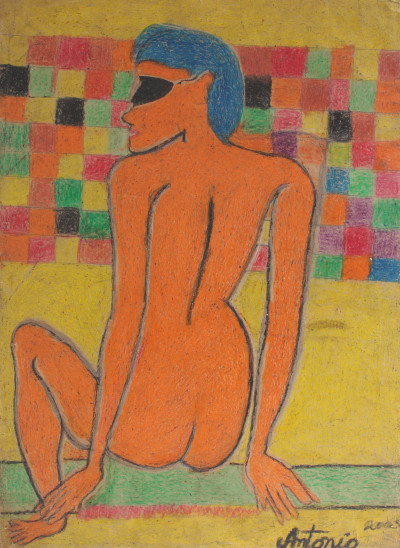 Antonio Larreategui
Untitled, 2003
19.69 x 27.56 in