Search
Close
christian berst
art brut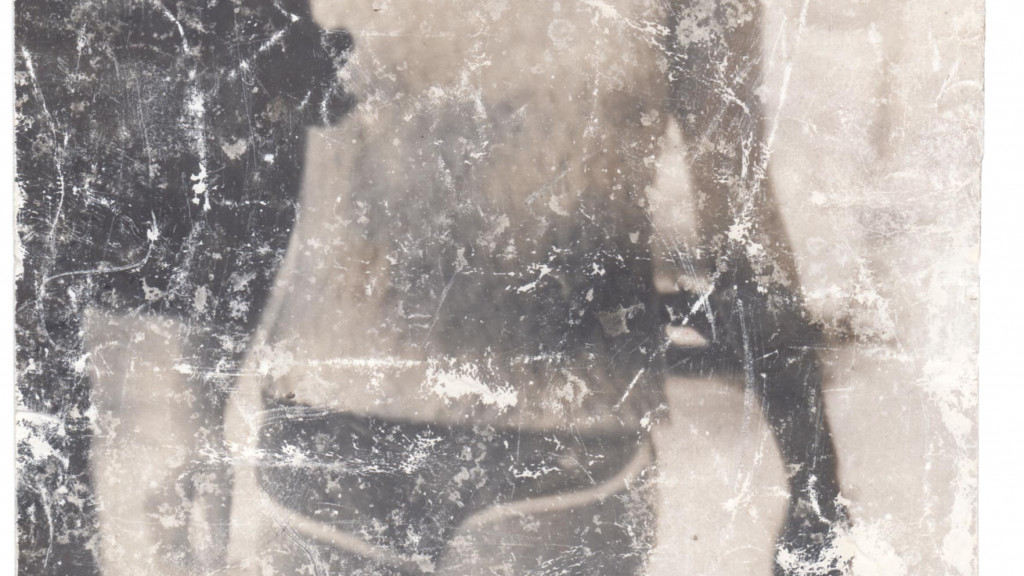 Trained in academic painting, Tichy secretly engaged in photography only in 1970. Obsessive, if not fetishistic, he photographs women surreptitiously with the camera he built. His blurry photographs, sometimes enhanced with a pen border, are part of an immutable process, to which he adhered until the 1990s. Discovered by Roman Buxbaum, he was soon supported by Harald Szeemann. In 2005, he received the discovery prize at the Rencontres d'Arles and was given a major retrospective at the Centre Pompidou three years before his death. In 2019, he is again presented in Arles for the exhibition event, Photo brut.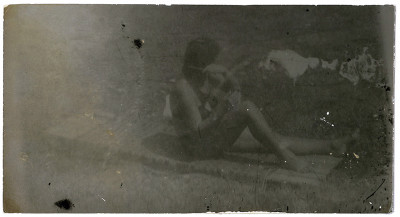 Miroslav Tichý started his career as a painter marked with influences from Picasso, Matisse and German expressionists. The communist take-over in 1948 led him to go back to his hometown, Kyjov. He abandoned painting and, in the middle of the 50's, took up photography, which he reinvented by building his own cameras with found materials: cardboard tubes, tin cans, optical glass polished with toothpaste and cigarette ashes…
For thirty years, in isolation, he took dozens of pictures daily, either over or under exposed, with women of Kyjov as his principal and obsessional subject. He developed his photos however possible, retouching them with  a pencil. His voluntarily marginal behavior brought him problems with the authorities. He was interned at psychiatric wards multiple times and ended up being evicted from his workshop in 1972.
His work, discovered at the end of the 90's, was quickly recognized. The Centre Pompidou in Paris dedicated a retrospective to him in 2008.
Artworks
Please
contact us
to inquire about the available works.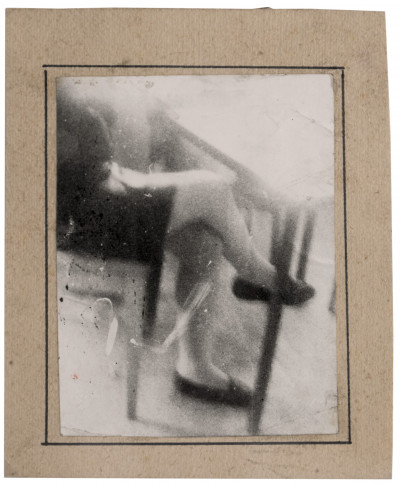 untitled, 0
7.09 x 8.27 in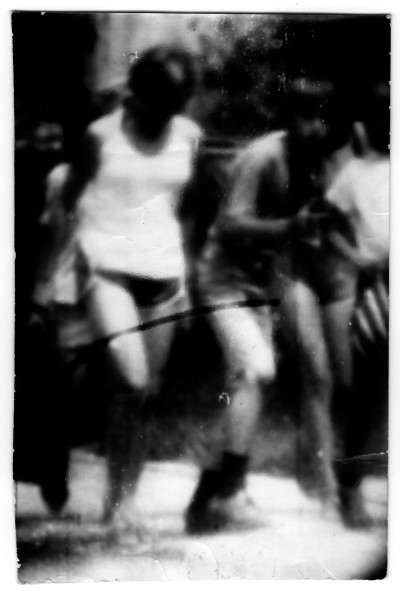 untitled, 1970
3.94 x 6.3 in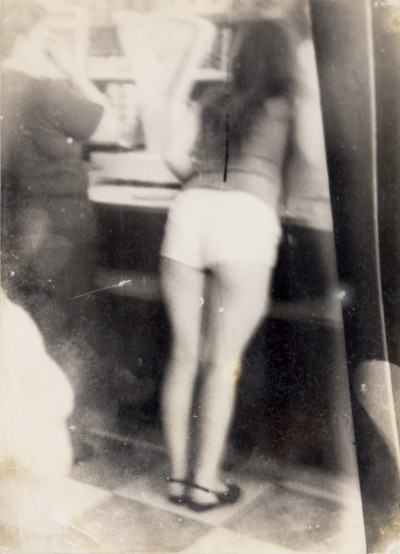 untitled, 0
5.12 x 7.09 in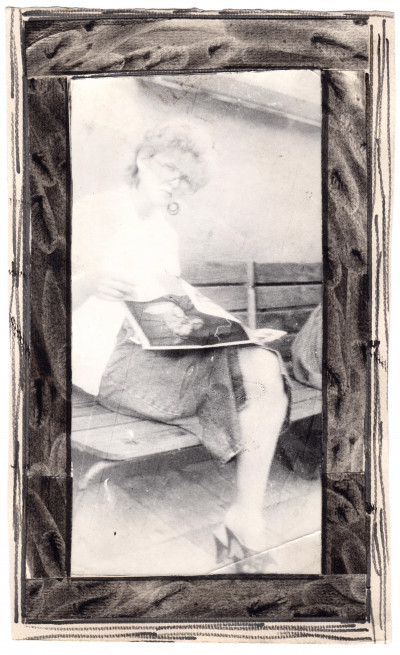 untitled, 1970
7.09 x 11.42 in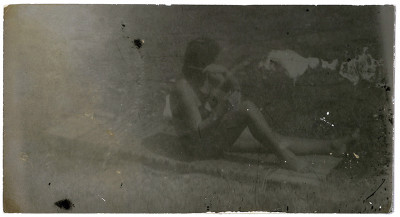 untitled, 1970
5.51 x 2.76 in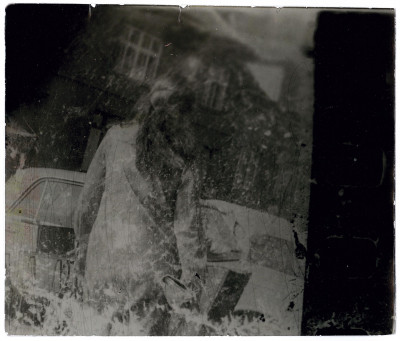 untitled, 1970
6.3 x 5.12 in
Preface : Jean-Hubert Martin
Foreword : Christian Berst
Catalog published to mark the exhibition On the wire, from April 9th to May 22nd, 2016.
Hans-Jörg Georgi and Miroslav Tichy at the Forma gallery, Paris
Forma, Paris.
From October 17 to December 16, 2023
.
Culturas Paralelas:
works from the treger saint silvestre collection, Faculdade de Belas Artes da Universidade do Porto, Portugal.
From February 17 to April 22, 2023
.
Atomic Love Story
Fondation Dzielna, Varsovie.
From May 14 to July 30, 2022
.
L'énigme autodidacte,
curator : Charlotte Laubard, Musée d'art moderne et contemporain de Saint-Etienne Métropole.
From October 8, 2021 to April 3, 2022
.
After any given time
Harald Szeemann & Miroslav Tichý, Tichy Ocean Foundation, Zurich.
From September 17 to November 28, 2021
.
Photo Brut
Coll. Bruno Decharme & cie, American Folk Art Museum, New York.
From January 24 to June 6, 2021
.
Sereno variavel
curated by Antonia Gaeta, Centro de Arte Oliva, São João da Madeira.
From October 31, 2020 to May 2, 2021
.
Sexual Personae
curated by Alison M. Gingeras, Hôtel Drouot, Paris.
From October 21 to 29, 2020
.
Fiac
#47, cancelled.
From October 21 to 25, 2020
.
Photo Brut
coll. Bruno Decharme & cie, Rencontre d'Arles.
From July 1 to September 22, 2019
.
Extravaganza
Treger Saint-Silvestre Collection, Centro de Arte Oliva, Portugal.
From April 13 to September 15, 2019
.
The Museum of everything
Museum of Old and New Art, Tasmania.
From June 17, 2017 to April 2, 2018
.
On The Wire
by Jean-Hubert Martin, at the gallery.
From April 9 to May 22, 2016
.
PreTENse
at the Gallery.
From September 12 to October 10, 2015
.
System and vision
David Zwirner gallery, New York.
From February 28 to April 18, 2015
.
art brut masterpieces and discoveries
carte blanche à bruno decharme, at the gallery.
From October 21 to November 29, 2014
.
Art brut: breaking the boundaries
curator Christian Berst, Oliva Creative Factory, Sao Joao da Madeira, Portugal.
From June 1 to September 11, 2014
.
La galerie Art brut Praha expose « ce que le cerveau humain est capable de faire »
Anaïs Raimbault, Radio Prague International.
October 29, 2022
.
Au Centre Pompidou, l'art brut trouve sa place dans les collections du musée
Clémentine Mercier, Libération.
June 11, 2021
.
Fantastic Fixation in 'Photo Brut'
J. Hoberman, The New York Review.
April 25, 2021
.
In a disturbing and exceptionnal New Survey, the American Folk Art Museum is defining a new genre : outsider photography
Taylor Dafoe, Artnet News.
February 17, 2021
.
Photo brut, collection Bruno Decharme & compagnie
Lyle Rexer, The Brooklynrail.
February 5, 2021
.
Photography in the Raw
Roberta Smith, The New York Times.
February 4, 2021
.
Through a glass, darkly and brightly
Elizabeth Pochoda, The Magazine Antiques.
January 18, 2021
.
christian berst, l'art brut comme un art contemporain
Emma Noyant, Art Absolument.
October 9, 2020
.
is there such a thing as outsider photography?
Claire Margat, Artpress.
May 22, 2020
.
Arles 6 : Photographie brute, vers un peu de cohérence
Marc Lenot, Amateur D'art, Par Lunettes Rouges.
September 4, 2019
.
Artpress à Arles. épisode 3
Charles-Arthur Boyer, Artpress.
July 18, 2019
.
Photo / Brut - Flammarion
Alain Vollerin, Blog Des Arts.
July 13, 2019
.
Photographie : nos 12 expositions préférées aux Rencontres d'Arles
Claire Guillot, Le Monde.
July 12, 2019
.
Pépites brutes
E.L., Beaux Arts Magazine.
July 2, 2019
.
15 expositions à voir absolument aux Rencontres de la Photographie 2019 à Arles
Hettie Judan, Vogue.
July 1, 2019
.
Carte blanche aux Rencontres d'Arles
Emmanuelle Lequeux, Le Monde.
June 12, 2019
.
de l'art brut art high-tech
Stéphanie Lemoine, L'oeil.
January 10, 2017
.
Brut Now L'art brut au temps des nouvelles technologies