Search
Close
christian berst
art brut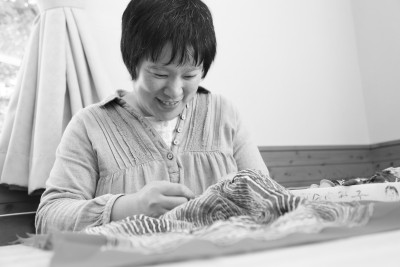 Born on 1979, living in Shiga Prefecture, Japan.
Has been participating in "Atelier Yamanami" since 1997.
While she likes chatting with her friends and staff members, Yumiko embroiders by herself, cherishing her time alone. She quietly moves her needle sitting down by herself in the corner of dining hall or lounge.
Yumiko's embroideries are made of "circles." Depending on the size of base cloth, she decides rough arrangements and draws a draft with a pencil. She then follows the outlines piercing her needle to the base cloth with a unique method of stitching obliquely back to where it began. While she simultaneously works on multiple "circles," the density of stitches is different from one circle to another, and multiple circles appear with various expressions on a single base cloth. As Yumiko keeps stitching in layers, "circles" raise to take a cone-shape obtaining a solidity and massiveness.
Artworks
Please
contact us
to inquire about the available works.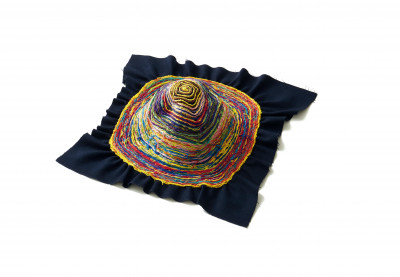 Circle, 2015
18.11 x 18.11 in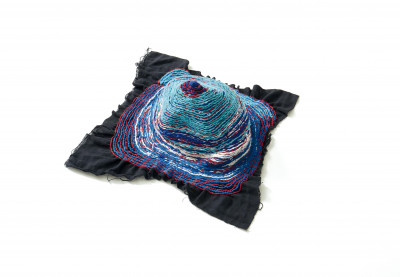 Circle, 2018
17.32 x 17.72 in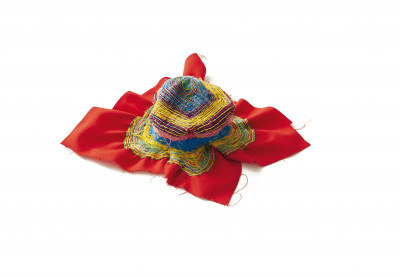 Circle, 2016
13.78 x 17.72 in
Catalog
Japan Brut
the moon, the sun, yamanami
Preface : Yukiko Koide & Raphaël Koenig
Foreword : Christian Berst.
Catalog published to mark the exhibition Japan Brut : the moon, the sun, yamanami, from August 31st to October 5th, 2019.
mirror mirror
Musée du Dr. Guislain & MoMu, Belgium.
From October 1, 2022 to February 26, 2023
.
the line within the thread
curator Baimba Kamara, the bridge by christian berst.
From June 17 to July 18, 2021
.
japon brut
the moon, the sun, yamanami, at the gallery.
From August 31 to October 5, 2019
.
art brut masterpieces and discoveries
carte blanche à bruno decharme, at the gallery.
From October 21 to November 29, 2014
.
Art brut
ABCD Collection / Bruno Decharme, la Maison rouge, Paris.
From October 17, 2014 to January 18, 2015
.