Search
Close
christian berst
art brut
the line within the thread
curator Baimba Kamara
Exhibition

From June 17 to July 18, 2021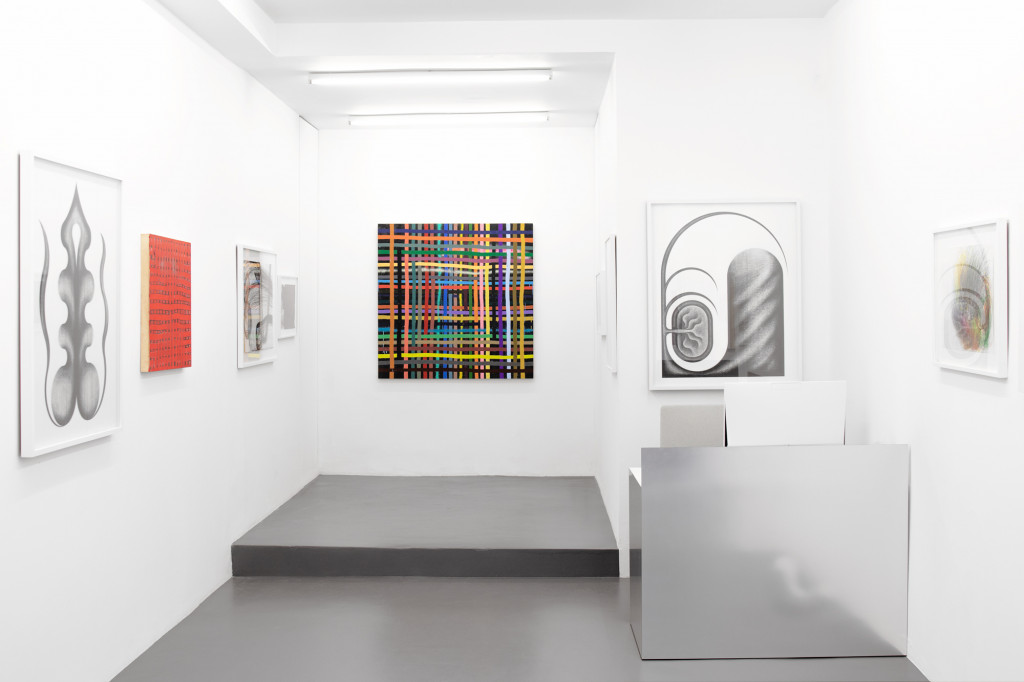 The bridge invites the gallery owner and art historian Baimba Kamara to show a selection of contemporary art brut works linked by a common thread. Kamara thus brings together tightrope walkers and explorers of lines whose universal intention calls for weaving links, and creates a conversation among 8 emblematic figures, including the major art brut creator Judith Scott.
When the line leaves its role as an outline to become fully the material of the work, everything changes. The frontier becomes its own territory and the marginalised who roam around it become its citizens. Wirey abstractions seem indeed to attract high-wire artists inhabited by the need to confront elementary forms of expression, to explore original spaces and to trace paths with mysterious destinations. 'the line within the thread' initiates a conversation among these artists, whose universal vocation involves the evocation of craft practices, often attributed to women, which they put at the service of their works in order to weave connections.
With artworks by: Judith Scott, Alicia McCarthy, Francesco Igory Deiana, Beverly Baker, Yuichi Saito, Jill Gallieni, Yumiko Kawaï, Momoko Nakagawa.
Artworks
Please
contact us
to inquire about the available works.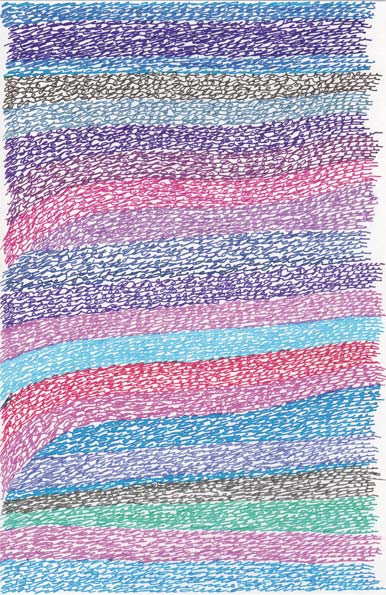 Jill Gallieni
Untitled (prayer to Mary - Rosary), 2012
6.3 x 9.45 in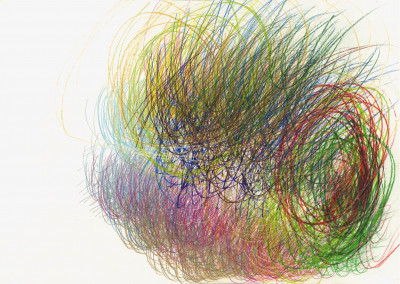 Yuichi Saito
Mo letter (Doraemon), 2005
21.26 x 14.96 in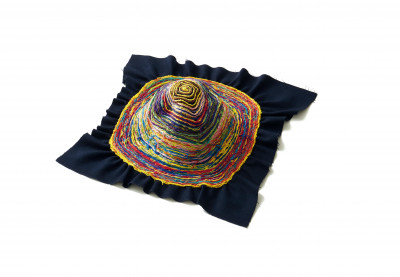 Yumiko Kawaï
Circle, 2015
18.11 x 18.11 in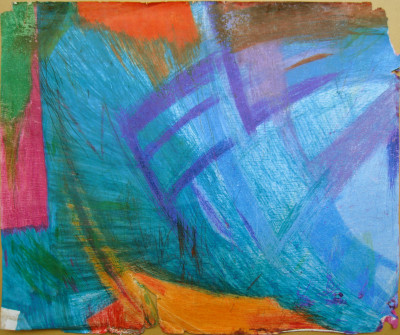 Beverly Baker
untitled, 2010
19.29 x 15.75 in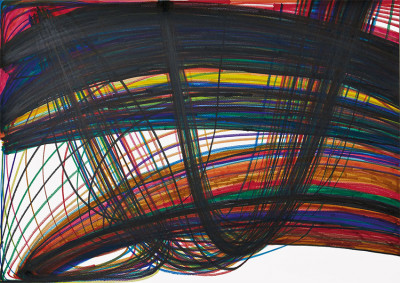 Momoko Nakagawa
momoko, 2017
29.92 x 21.26 in
Catalog
the ligne within the thread
curator : Baimba Kamara
Texte : Baimba Kamara
Catalog published to mark the exhibition the ligne within the thread, curator : Baimba Kamara, from June, 17 to July 18, 2021 at the bridge by christian berst.
the line within the thread by Baimba Kamara
the line within the thread