Search
Close
christian berst
art brut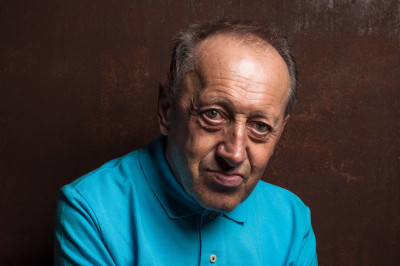 Joseph Lambert spent his days in the 'S' Grand Atelier writing, knitting "words," signs understood by only him and attached to each other to form visual sentences, which form a stratum, a geological layer in the heart of the text as if the landscape stretched out all the while rolling itself up, in a twist. Text, texture, textile, weaving of signs.
Artworks
Please
contact us
to inquire about the available works.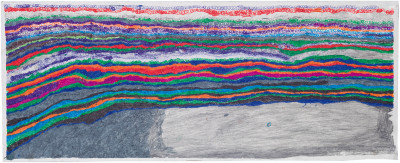 Joseph Lambert, untitled, 2014
27.56 x 11.02 in

untitled, 2017
43.31 x 11.42 in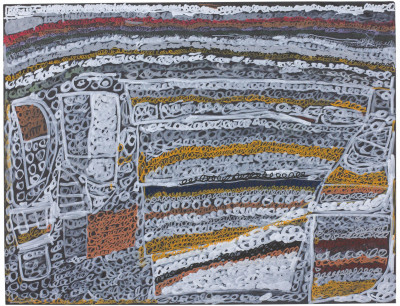 untitled, 2006
25.59 x 19.69 in
Preface : Raphaël Koenig.
Foreword : Christian Berst.
Catalog published to mark the exhibition In abstracto #2, from March 5th to May 30th, 2020.
in abstracto #2
at the gallery.
From March 5 to June 6, 2020
.
ART BRUT
La Pinacothèque, Luxembourg.
From January 26 to June 15, 2019
.
do the write thing 2
read between the lines, at the gallery.
From April 26 to June 2, 2018
.
Les Refuges du récit
Écritures, langues et mondes imaginaires à partir de l'art brut, LaM, Villeneuve d'Ascq.
From October 19, 2017 to March 28, 2018
.
in abstracto
at the gallery.
From June 8 to July 15, 2017
.
Writescape
Textual Poetry of Art Brut, Entrepot Gallery, Monaco.
From July 12 to September 29, 2016
.
Tell It Slant
Frith Street Gallery, Londres.
From February 12 to April 29, 2016
.
art brut masterpieces and discoveries
carte blanche à bruno decharme, at the gallery.
From October 21 to November 29, 2014
.
Art brut
ABCD Collection / Bruno Decharme, la Maison rouge, Paris.
From October 17, 2014 to January 18, 2015
.