Search
Close
christian berst
art brut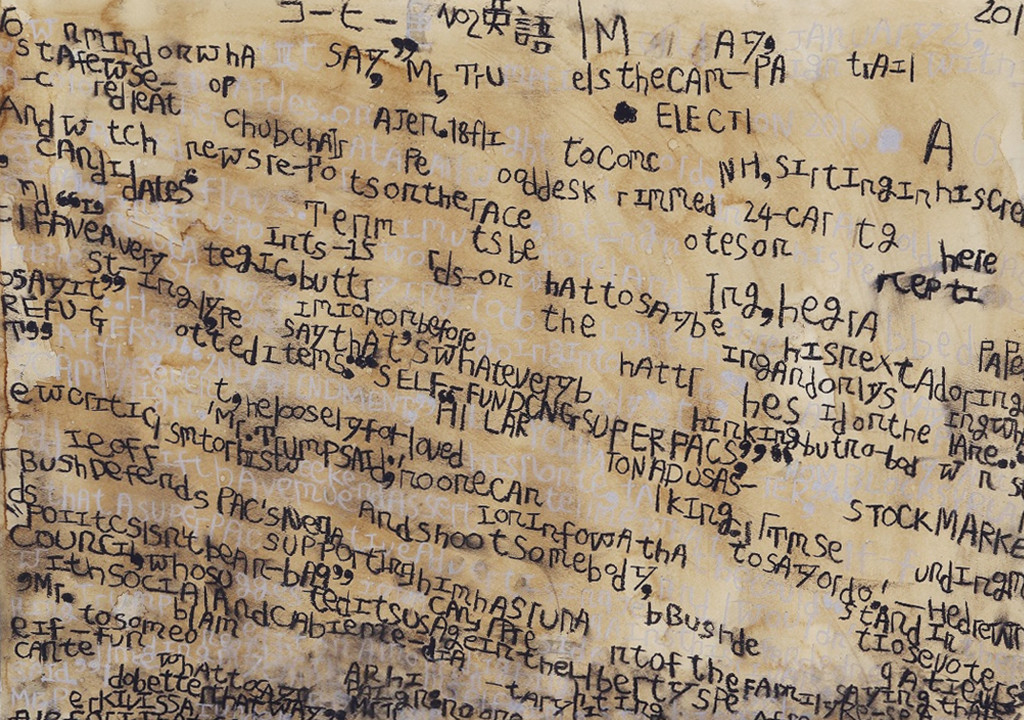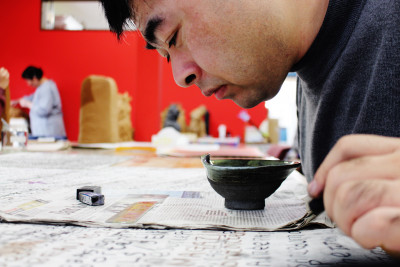 Born on 1973, living in Shiga Prefecture, Japan.
Has been participating in "Atelier Yamanami" since 1997.
Data management is Yukio's purpose of life. Carrying an organizer and calculator all the time, he never misses a beat in managing various data ranging from scorebooks of Japan's professional baseball, win/loss records of Sumo wrestling, work schedule of staff members, to running schedule of the shuttle bus.
Yukio's meticulous personality is reflected upon his artworks. In his drawings, after drawing an outline of the major theme, he divides the background into numerous squares of several millimeter on each side and carefully and slowly colors each square, one after another. It also takes a long time to create his calligraphic pieces to draw newspapers printed in English or French, because he comprehends the shape of each alphabet character and draws one by one in overlaying multitude.
Observing how Yukio works on his artworks, it appears more appropriate to call it a daily routine than a creative activity.
Artworks
Please
contact us
to inquire about the available works.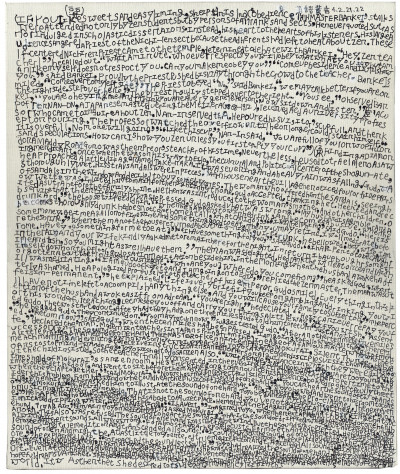 untitled, 2018
14.96 x 17.72 in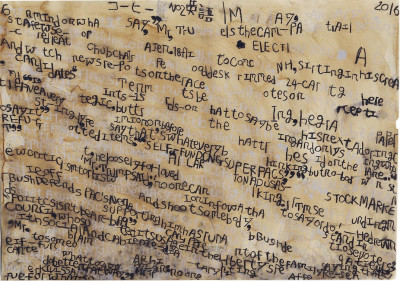 english, 2017
29.92 x 21.26 in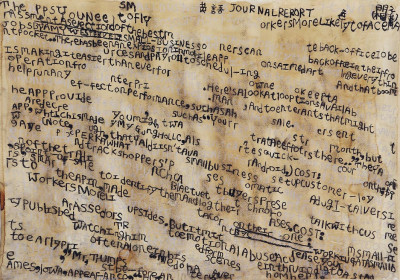 English, 2017
29.92 x 21.26 in
Catalog
Japan Brut
the moon, the sun, yamanami
Preface : Yukiko Koide & Raphaël Koenig
Foreword : Christian Berst.
Catalog published to mark the exhibition Japan Brut : the moon, the sun, yamanami, from August 31st to October 5th, 2019.
japon brut
the moon, the sun, yamanami, at the gallery.
From August 31 to October 5, 2019
.
Japanese Art Brut
#2, Halle Saint Pierre, Paris .
From September 8, 2018 to March 10, 2019
.
do the write thing 2
read between the lines, at the gallery.
From April 26 to June 2, 2018
.
Antoine Frérot collection
France